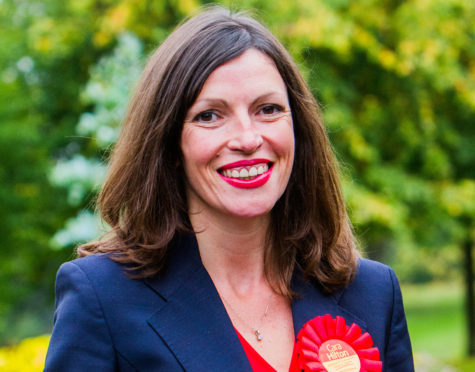 Stress-led staff absence in Fife schools has almost doubled over the past three years, according to new figures.
Concerns have been raised after a Freedom of Information request revealed the equivalent of 14,226 work days have been lost due to stress in the region between 2015/16 and 2017/18, with the number rising in each of the past three years.
The level of absence has surged by around 44% in that period, compared to just 3.5% nationally, prompting calls for action to try and curb the rise and get teachers back into the classroom.
Scottish Labour's candidate for Dunfermline and West Fife, Cara Hilton, said workloads are increasing after the number of teachers across Scotland fell by 3,500 since the SNP came to power and suggested the impact was now being felt.
"Teachers in Fife are under increased stress as the staffing crisis in our schools takes its toll," she said.
"Since 2007 the number of teachers has fallen across Scotland by more than 3,500 under the SNP whilst school budgets have been slashed by £400 million, heaping pressure on the teaching profession.
"Now we know a staggering 14,226 work days have been lost due to the rising stress levels in class rooms here in Fife. It's time for the SNP to listen to Labour and start investing in our teachers."
However, SNP Councillor Fay Sinclair, education and children's services convener, pointed out Fife's teacher numbers reduced by just 21 full-time equivalent posts over the three years quoted and the issue was more complex than it appeared.
"While these figures look alarming, it is important to note that absence recorded as "stress" covers a range of mental health issues including mood disorders, sleep problems, anxiety disorders and chronic fatigue," she said.
"In fact, work-related stress makes up less than 20% of the cases quoted and amount to around 0.3 days off per teacher last year.
"That's not to seek to minimise the impact of stress on teachers, and the council is continually reviewing the range of support available.
"Fife Council as a whole has been awarded the Healthy Working Lives Gold Award, endorsing the supportive measures in place for staff.
"Specific to education, the Our Minds Matter mental and emotional wellbeing framework being rolled out to all Fife schools has also included inputs for staff to look at their own mental and emotional wellbeing and teachers have benefited from support through this."
Days lost to stress in Fife schools
2015/16 – 3,714
2016/17 – 5,177
2017/18 – 5,335
Total – 14,226