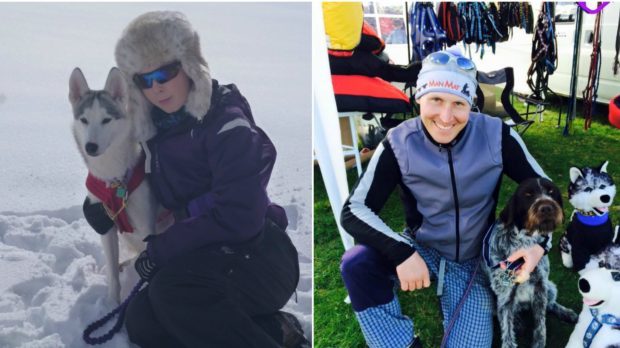 A former soldier who killed his Fife girlfriend in a remote part of northern Finland has had his murder conviction overturned on appeal.
The ruling in Karel Frybl's favour came in a rare 2-1 split decision from judges on Friday at the Lapland Court of Appeal in the Finnish city of Rovaniemi.
His murder conviction has been downgraded to homicide and he has been given an 11 year prison sentence.
Johannes Ahola, a local lawyer who has been following the case, said: "This means that it has been a difficult case, because it's rather unusual for the Appeals Court judges to vote. It happens, but not really often."
Frybl, from the Czech Republic, confessed to killing his girlfriend Rebecca Johnson, originally from Burntisland, at a trial in last year.
He says he blacked out during the attack in December 2016 which left then 26-year-old Johnson with more than 30 stab wounds to her head, chest, back, abdomen and thigh.
The couple had been working as tour guides at a husky ranch and the only other person there at the time was colleague Joseph Pickles, who heard Johnson's screams and witnessed Frybl standing over her with a knife in his hands.
Frybl – who used the pseudonym Radek Kovac the whole time he was in a relationship with Johnson – was originally convicted by the District Court in Rovaniemi of murder and sentenced to life in prison.
In practice this would have meant the killer spent 12 to 14 years behind bars.
The crux of the case rested on whether Frybl murdered Johnson or whether it was a crime of homicide, which are different legal definitions under Finnish law.
To secure a murder conviction, the prosecution would would have to establish a higher threshold. This could include a degree of premeditation, if the violence was particularly cruel or sustained, or if the victim was tortured.
A three-person panel of judges said in their official deliberation that the fact Frybl continued to stab Rebecca Johnson after Pickles had interrupted the attack shows his determination to kill her.
But, the judges also wrote that Frybl didn't deliberately prolong her death or take actions to increase the pain.
"Although Frybl is undoubtedly considered to be cruel, [the killing] cannot be considered to be particularly cruel" in line with Finnish laws, the judges say.
"When thinking about the case you have to always remember that the court is considering it only on the basis of criminal law, even if you feel as a layman that it has been a very cruel that's not enough, it has to reach the level of murder according to the law" said Mr Ahola, who is not connected with the case.
The judges in the Appeals Court being divided on whether Frybl should have his sentence reduced does leave the door open for a possible appeal to Finland's Supreme Court.
That is something Rebecca Johnson's family, or the prosecutor, might decide to do.
In the meantime Frybl will be in jail in Finland although it's understood he has been moved from the original prison in Oulu in the north, to another location to serve his sentence.