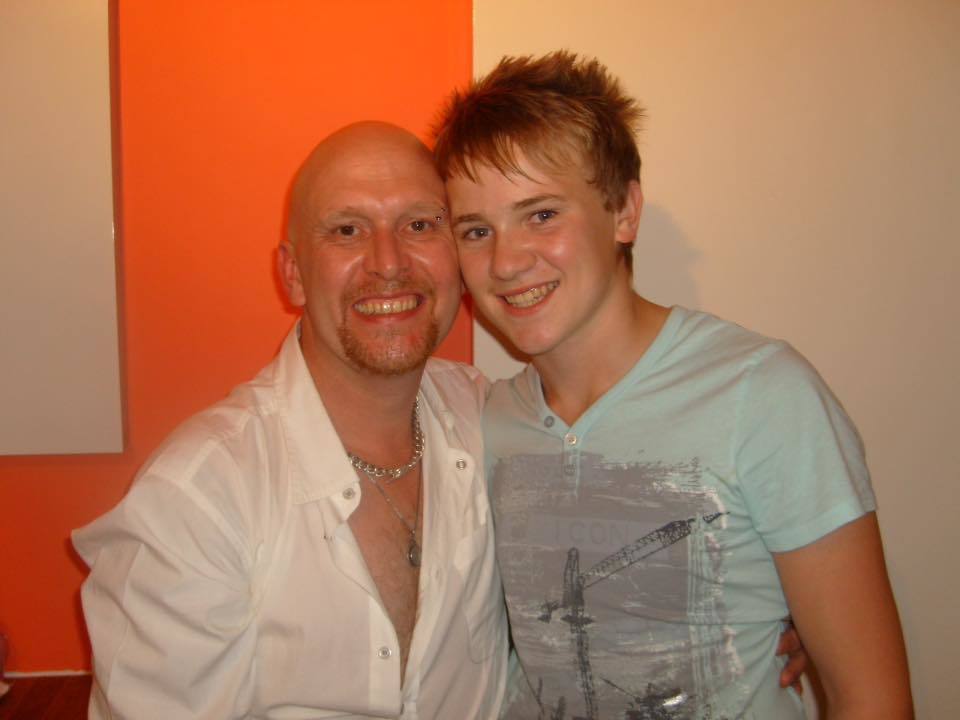 The father of missing Fife airman Corrie McKeague fought back tears at a memorial service for his son on Saturday.
Martin McKeague, 49, told more than 200 mourners attending St Columba's RC Church in Cupar that he did not want to "dwell on his son's passing", adding that Corrie had lived a life "without remorse or regret".
Mr McKeague organised the church tribute to 23-year-old Corrie, who has not been seen for more than two years after vanishing during a night out with friends in Bury St Edmunds.
Police believe the RAF gunner is dead, having been taken to a landfill site after climbing into a bin, but last week Corrie's mum, Nicola Urquhart, said she believes new CCTV suggests he was never in the rubbish tip and may therefore still be alive.
During the service on Saturday, Mr McKeague struggled to keep his emotions in check as he described his son as "carefree and energetic".
"We did everything we possibly could to find you, son, and today we're going to honour that commitment in the only way we can," he said.
"We're going to celebrate the man you became from the moment I first held you to the moment I no longer could."
An extensive search of the landfill site at Milton in Cambridgeshire was stopped and the investigation has been handed over to cold case detectives.
However, no trace has ever been found of Corrie, and his mum Nicola and brothers Darroch and Makeyan have vowed never to give up searching until they find out the truth.
Last week, Ms Urquhart said she believes Corrie can be seen on CCTV leaving the 'Horseshoe' area in Bury St Edmunds, and hit out at senior officers at Suffolk Police who had "tried to only provide information that fits their preferred theory at the time".
The force has always maintained that the "most likely" scenario was that Corrie got into a bin and was emptied into a Biffa lorry before taken to landfull.
Canon Patrick McInally told mourners: "It was felt this service would be an opportunity for the family to bring closure to the tragic events of Corrie's death, laying him to rest."