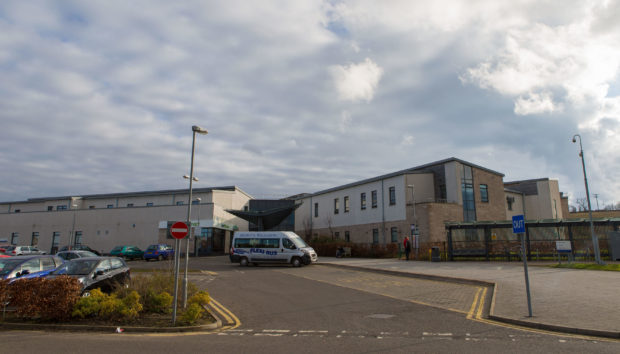 The availability of GPs for out-of-hours service must be considered when new provisions are put in place, it has been warned.
Councillor Tony Miklinski, a member of Fife Health and Social Care Partnership's integrated joint board, said it was a serious misconception that north-east Fife GPs had offered to prop up the primary care emergency service overnight and at weekends.
Thousands of people have objected to the provision of the service from just one or two sites, withdrawing it for good from St Andrews and Glenrothes hospitals.
Since April, the out-of-hours hubs in the two towns have been closed as a contingency measure due to a shortage of staff.
The partnership proposes to permanently base the service at either Victoria Hospital only or there and Queen Margaret Hospital.
There has been substantial opposition from people in the north-east of Fife who say they would face an unacceptable journey if they needed to see a doctor at night or at the weekend.
Cupar Conservative councillor Mr Miklinksi said he had received a deluge of letters demanding reinstatement of the minor injuries and out-of-hours service at St Andrews Community Hospital, continuing well-argued points which he assured would be considered by the board.
---
---
But he said: "There is one serious misconception that keeps cropping up, and that is that north-east Fife GPs have offered to underpin a future out-of-hours service.
"That is not the case as things stand, at least not on the scale or with the level of confidence required.
"Historically, NHS managers have had to negotiate GP out-of-hours commitment piecemeal with individual GPs, often at the last moment.
"The service was continually at risk of failure and that isn't a sustainable model going forward."
He suggested negotiation at cluster or practice level may be an option and perhaps further consultation should be undertaken.
He added: "A deal needs to be struck that squares the legitimate needs of GPs for a sensible work/life balance with the requirement for effective and accessible overnight care."
Mr Miklinski voiced his support for the demand for the best possible health service but said: "The integrated joint board can only agree a solution that is equitable, safe and sustainable across the whole of Fife.
"GP availability has to be part of the debate."