Just one of five pilot whales spotted in the Forth on Tuesday has a chance of survival.
Four of the cetaceans, believed to be from the same pod seen in shallow waters near the Fife village of Culross earlier this week, have died – two were found dead and two were humanely euthanised for animal welfare reasons.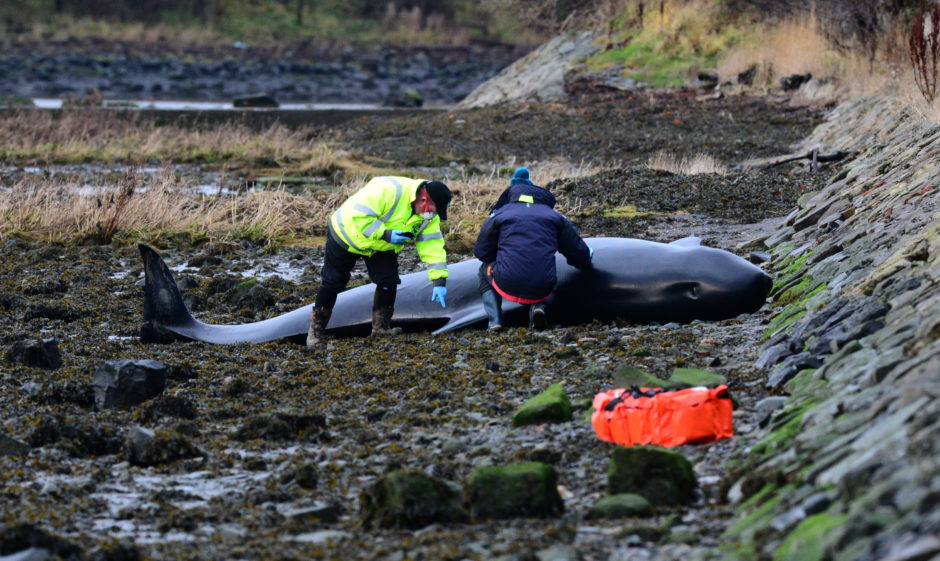 One of the animals was discovered washed up on the shore at North Queensferry on Thursday.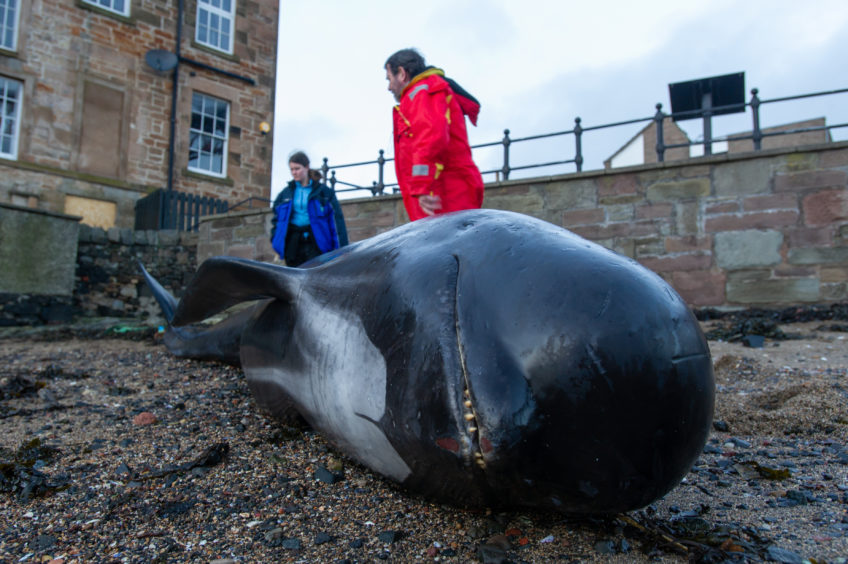 A crowd of locals watched on as the whale was uplifted from the beach late on Thursday afternoon with the help of workers from FTM Plant Hire.
It was moved from the sand into the back of a lorry with the help of a crane.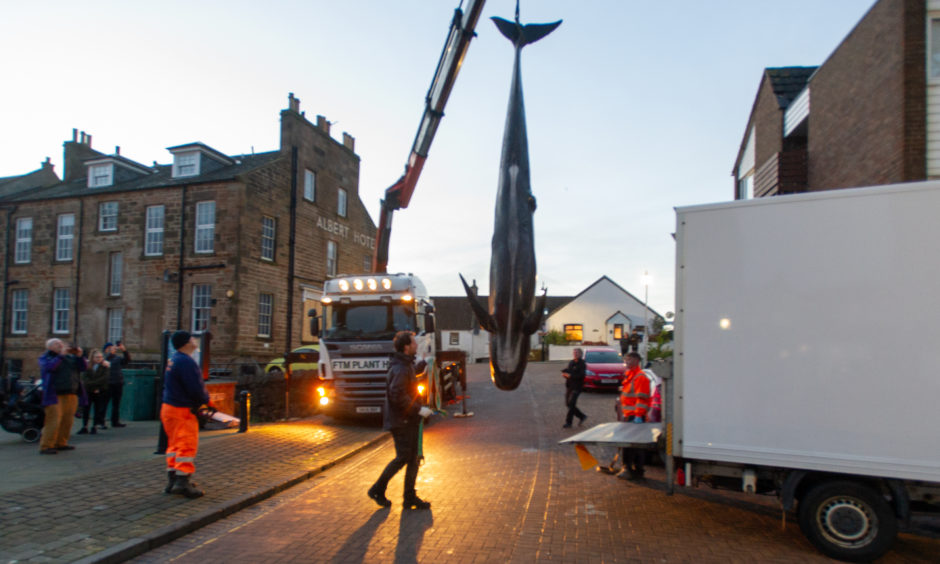 Gregor McAllister, 46, who lives near the beach, was among the first to spot the mammal in the water on Thursday morning.
"It's just sad to see something so innocent and peaceful lie dead in the water," he said.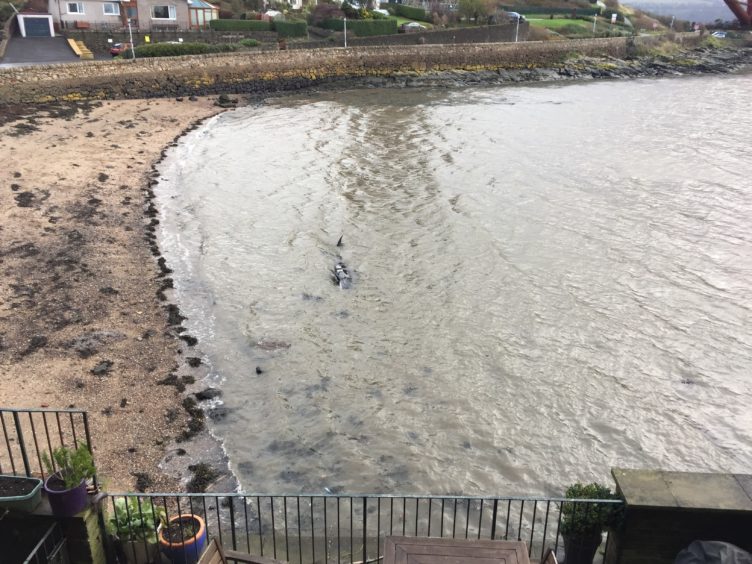 Another was found dead after beaching with two others at mudflats near Torryburn, where the three animals had stranded the day before.
Experts fear pilot whales stranded near Fife village have "perished"
British Divers Marine Life Rescue (BDMLR) region coordinator Colin McFadyen said refloating the surviving animals had not been an option.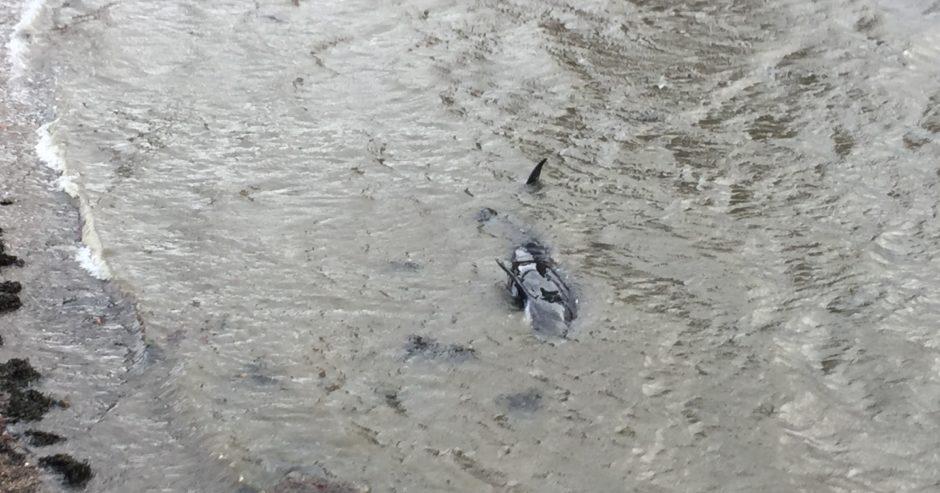 On Wednesday, one was refloated by the BDMLR and the other two managed to swim away when the tide came in, albeit in poor condition and unable to remain upright.
"The three of them were in distress at the same point they were found yesterday," said Mr McFadyen.
"If whales beach again within 24 hours that's not a good sign. It's an animal welfare issue at this point."
After three whales were discovered beached at Torryburn on Wednesday, it was hoped the other two might have a chance of survival.
But the whale washed up at North Queensferry is believed to have been part of the original pod.
Kinghorn Coastguard said the remaining whale from the pod was seen about 500ft from the shore but it was not known what its state of health was.
Marine rescue teams working in hazardous conditions at the mudflats by Torryburn have been aided by coastguard colleagues from South Queensferry, the Scottish Fire and Rescue Service and members from the Scottish Ambulance Service.