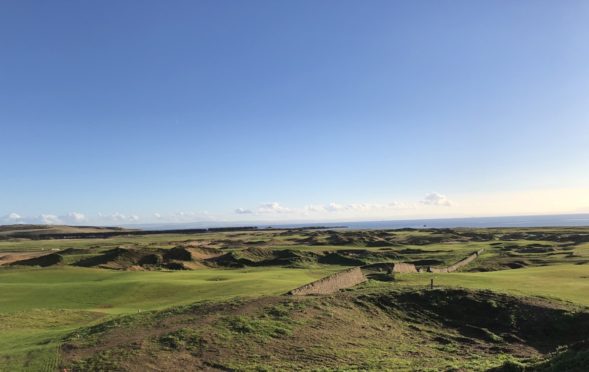 A new Fife links golf course which is expected to become a destination for golfers across the world has been completed in just six months.
Those behind the £11 million Dumbarnie Links near Lower Largo have told The Courier the 18 holes have now been built and seeded, with the course on target for a late spring 2020 opening date.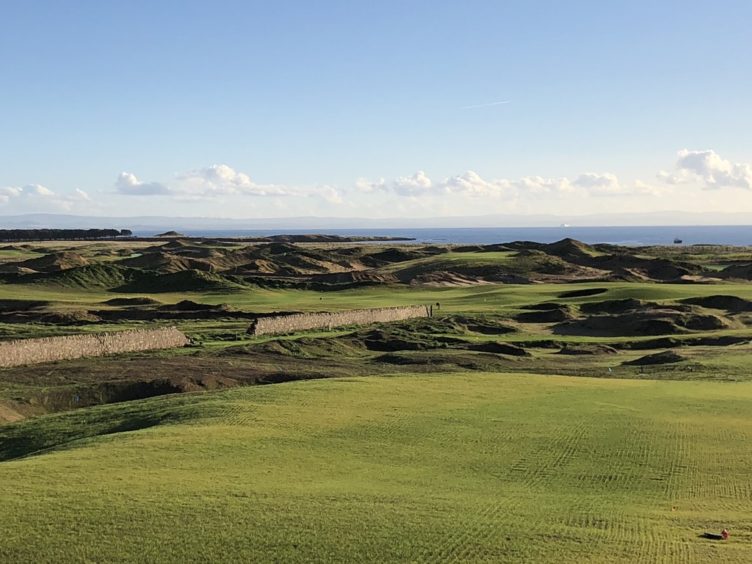 Luke Beardmore, from OB Sports Golf Management, which manages more than 60 courses and country clubs worldwide, said all the holes are now in the "grow-in" phase but admitted the golfing gods had been shining on organisers with clement weather over the past few months.
"The golf course construction only took about six months to complete, which is extremely fast, and great and dry weather led to the ability to accomplish all construction activities this fall (autumn)," he said.
"The course will need to mature throughout 2019 but we're still looking at a target date of opening in the late spring to early summer of 2020.
"We are actively working with our consultants, engineers and architects currently to get bid packages ready for the clubhouse, maintenance facility, roadways and car parks to be built, but the golf course has truly exceeded everyone's expectations."
Mr Beardmore also highlighted the fact there are sea views on all 18 holes, which is very rare even for a links course. It is hoped around 28,000 visitors will be attracted to the 165-hectare development each year.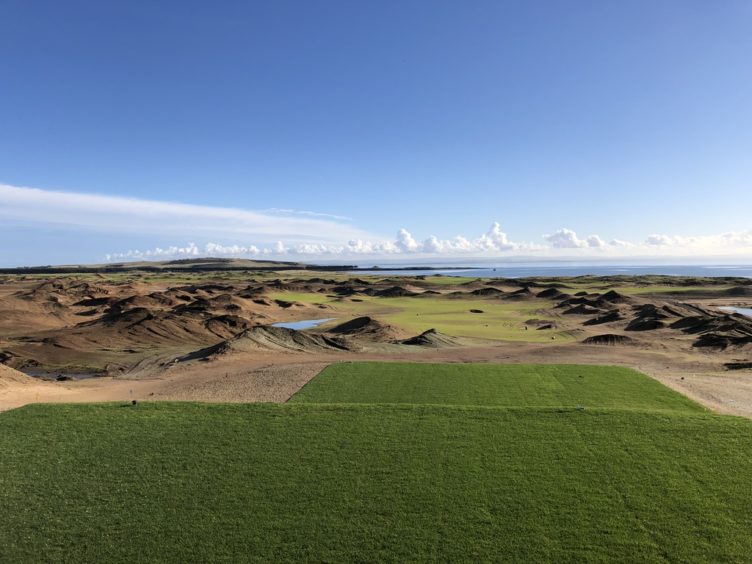 Around 30 full-time jobs are being created, while the course manager and head superintendent is local man Graham Taylor, who grew up in Leven and came from the Old Course in St Andrews.
Former Walker Cup and Ryder Cup player Clive Clark has designed the course and described it as an "ideal location for a bucket-list golf experience".
"With everything else that has gone right so far in the early stages, there is a palpable energy about how great this genuine links golf course is going to be," he said.
"We know it's more of a marathon than a sprint, but we also can't help but crack a smile at what's going on here. It's very exciting."
Play could potentially begin as soon as late 2019, although course managers want to give the course at least 18 months of bed-in time.