Christmas has been saved for hundreds of Fife children after an appeal for toys, clothing and food was answered.
Almost 1,100 children in poverty will wake up to gifts in their stockings and dinner on the table thanks to donations to the Cottage Family Centre in Kirkcaldy, which smashed its £30,000 target.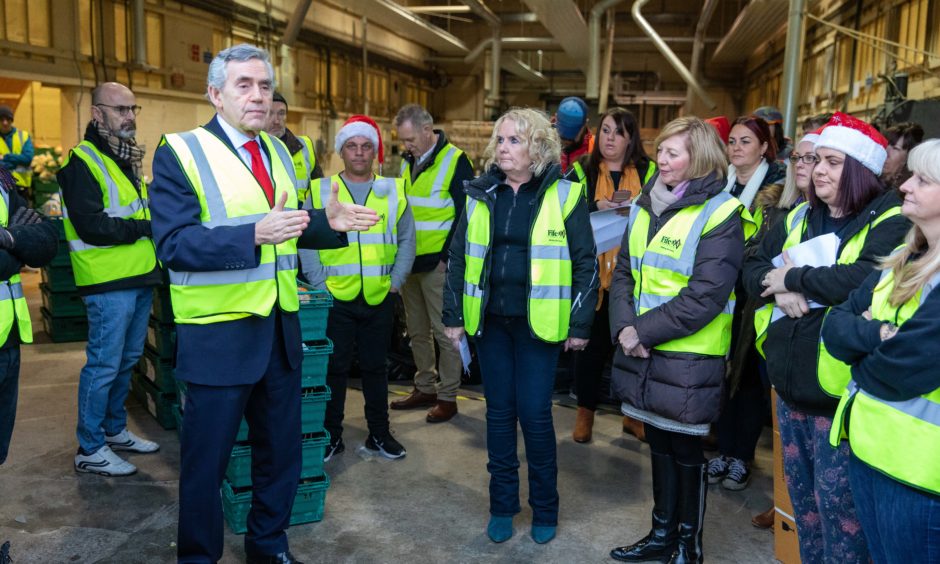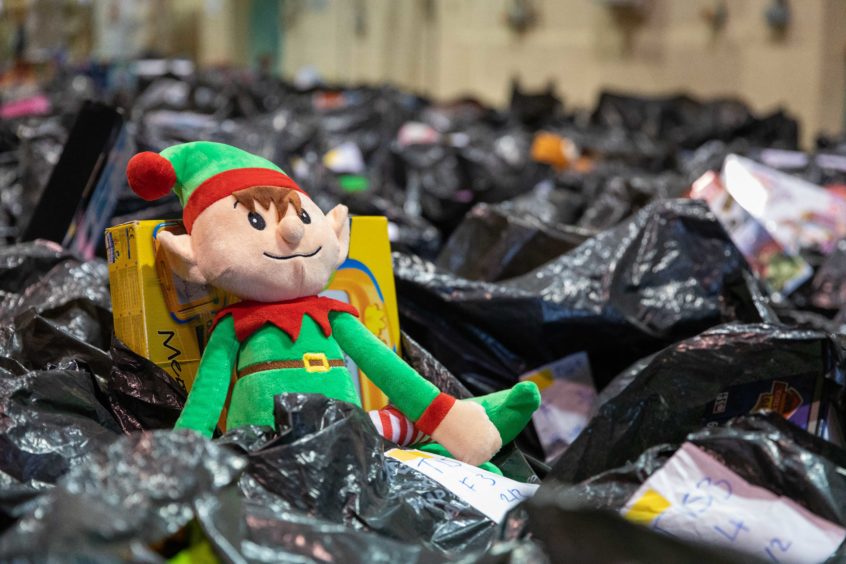 An army of volunteers and a fleet of vans delivered packages including enough food for up to 10 days to families throughout Fife who otherwise faced a bleak Christmas Day.
While the delivery of presents and essentials on Friday brought joy, it was tinged with anger and despair that such action was necessary.
The number of applications from children and their families in need was almost 14 times the number helped by the centre seven years ago and has increased year-on-year.
Centre manager Pauline Buchan said all of the recipients were facing significant hardship.
She said: "We have people who are being assessed for Universal Credit, low income working families, people who can't work because they are ill. We have people who are in homeless accommodation, people who have fled domestic abuse and children who are terminally ill.
"For a lot of the families, it's destitution, they would have nothing.
"This ensures they know that for the holidays, when services are restricted, they are not going to be in crisis, they are going to have full bellies and the kids will have wake up on Christmas morning with presents like every other kid."
Centre honorary patron Gordon Brown said he had mixed feelings at seeing the warehouse full of food, clothes and gifts ready for dispatch.
The former Prime Minister said: "You feel angry that it is needed but also a sense of pride that the the people of Kirkcaldy have responded.
"This is a town where even people who don't have a lot give to people who have nothing.
"When we send out and deliver these parcels, it's not just food we are handing over, it's not just the clothes, the toys, we are sending a message to every family – isolated, depressed, distressed – that someone cares."
Centre chairwoman Marilyn Livingstone said it was "obscene" that so many families needed help.
She said: "This is not good enough for our town and we should not, as the Cottage, be having to do this.
"When I started with the Cottage 30 years ago I thought I saw poverty. I have never seen poverty like this.
"This poverty can't be measured, it's underlying and it's cruel and we need to speak up."
She said it was impossible to thank the people of Kirkcaldy and the surrounding towns and villages enough for answering the appeal.