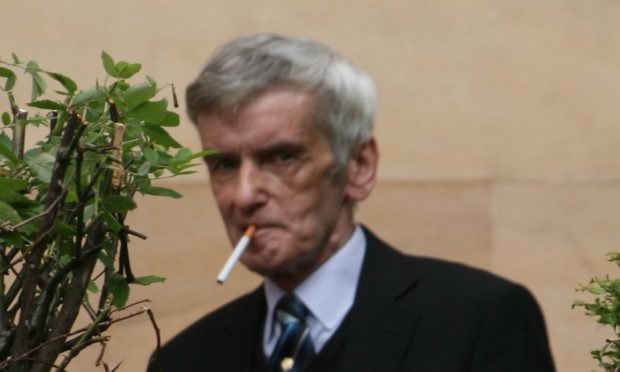 A Fife antiques dealer who was accused of a string of dodgy business dealings including theft and fraud has been acquitted of all charges.
Kenneth Robb, 73, faced dozens of charges over dealings at his Kingdom Antiques shop in Cupar over a period of 11 years.
It was alleged Robb, who had always denied the charges, stole valuable objects from dozens of customers as well as scamming two clients out of more than £20,000.
The trial had begun in June last year but the case was thrown out by Sheriff George Way at Dundee Sheriff Court in a short hearing on Thursday.
Speaking following his acquittal Mr Robb, whose antiques shop operated out of the town's Bonnygate, said: "I expected to be acquitted today.
"These charges should never have been brought against me. It was a waste of taxpayers' money. I did not do anything wrong.
"This case has gone on for two years. I will tell my side of the story in due course."
The dealings were alleged to have taken place between January 2005 and July 2016.
He had originally faced 46 charges – 44 of theft and two of fraud – but the case began to fall apart when, at the close of the Crown case in November, several accusations were dropped, including the two fraud charges.
A total of 27 charges of theft remained before the summary trial began again on Thursday. All were dismissed by Sheriff Way.
Among those previously dropped by depute fiscal Lynne Mannion were an accusation he had defrauded customer Josephine Donnelly out of £4,500 by selling her a painting for that sum when he knew the value was only £500.
Another dropped charge was that Robb had sold an early Jack Vettriano painting – signed with his real name, Jack Hoggan – to Louise Seymour for £17,000 when he knew the true value was less than £1,000.
In all, 36 women and 10 men claimed to have been duped.