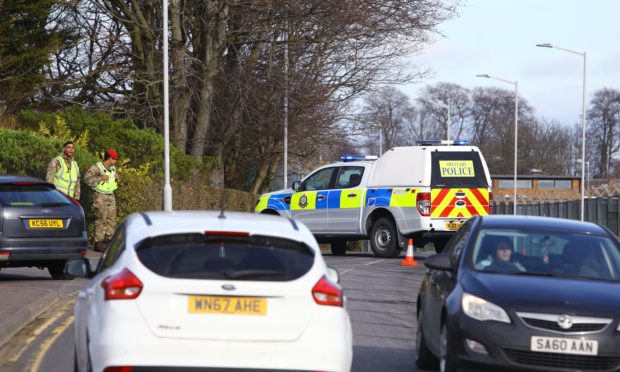 Bomb disposal experts were called to a Fife army base after a wartime grenade was brought on site.
Leuchars Station was evacuated and a 200-metre exclusion zone thrown up.
The Explosive Ordnance Disposal team dealt with the Second World War device, which was brought by a member of the public to the Royal Military Police.
Nursery children were caught up in the drama, and taken from Bright Horizons Day Care Centre to safety in the village's community centre.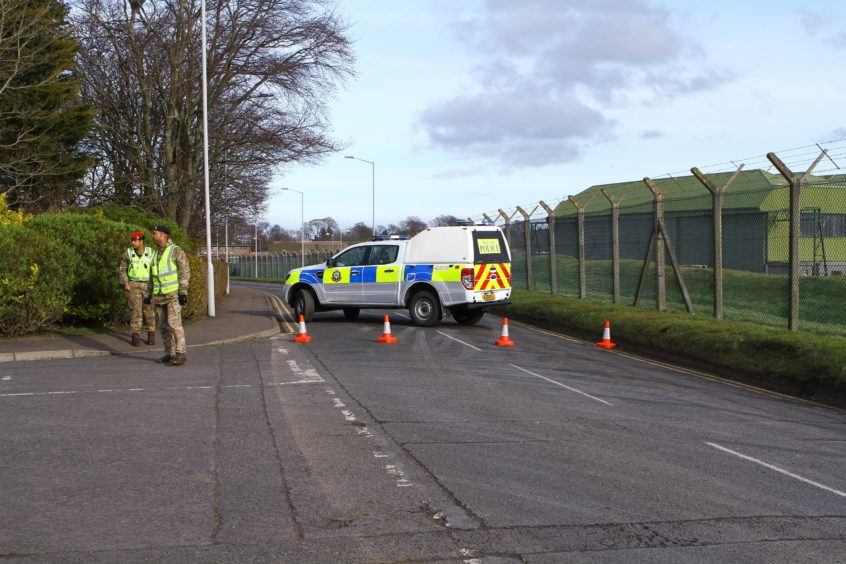 Police rushed to the scene when the alarm was raised at 10.30am on Tuesday. They said the device was disposed of and the cordon lifted shortly before 2pm.
A message to the community from Leuchars Station said that the grenade was brought to the military police on Tuesday morning.
It said: "Consequently a 200m cordon has been placed around the device as a matter of procedure and caution.
"All buildings within the vicinity have been evacuated.
"EOD have been tasked and will assess the device on arrival.
"All children at Bright Horizons have been moved to the community centre."
A update on Tuesday afternoon said: "We have been given the all clear. The cordon is being collapsed and normal access to camp resumed. Thank you for your patience."
A Police Scotland spokesperson said officers attended Leuchars Station army base following a report of potential ammunition being brought to the site.
She said a cordon was established around the site to ensure safety of the public while the EOD assessed the item.
She said: "The incident was reported to police around 10.30am on Tuesday, February 19.
"The EOD attended and safely disposed of the device shortly before 2pm.
"The cordon was subsequently removed.
"The public are thanked for their patience."
A Ministry of Defence spokesman said: "A member of the public made us aware of the grenade.
"Police Scotland contacted the EOD team and they have cordoned off the area as a precautionary measure."