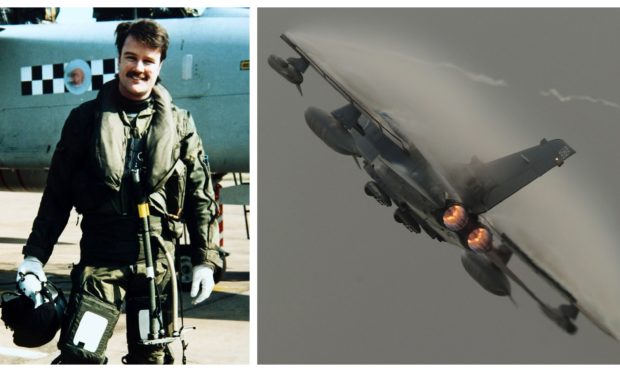 As the Tornado enters retirement from the RAF, Courier photographer and the office's chief aviation enthusiast Dougie Nicolson – who attended some 40 Leuchars Airshows – recalls the day he was taken on the trip of a lifetime in one of the jets.
8:45am, Thursday 13th April 1995.
"Kicking in the burners in 3, 2, 1. Burners on!" and we were off.
There I was, in the back seat of a 43 Sqdn Tornado F3, hurtling down the runway at RAF Leuchars about to have two hours of sheer magic, my lifelong dream come true, a trip in a fast jet, a TORNADO!
Fifteen minutes later we were over Inverness, then a high speed trip down Loch Ness, 200ft above the water and looking UP at the mountains.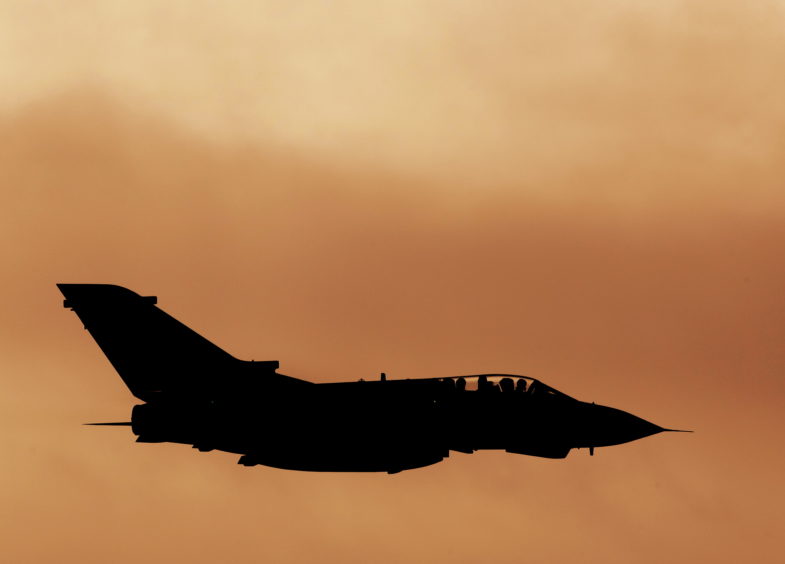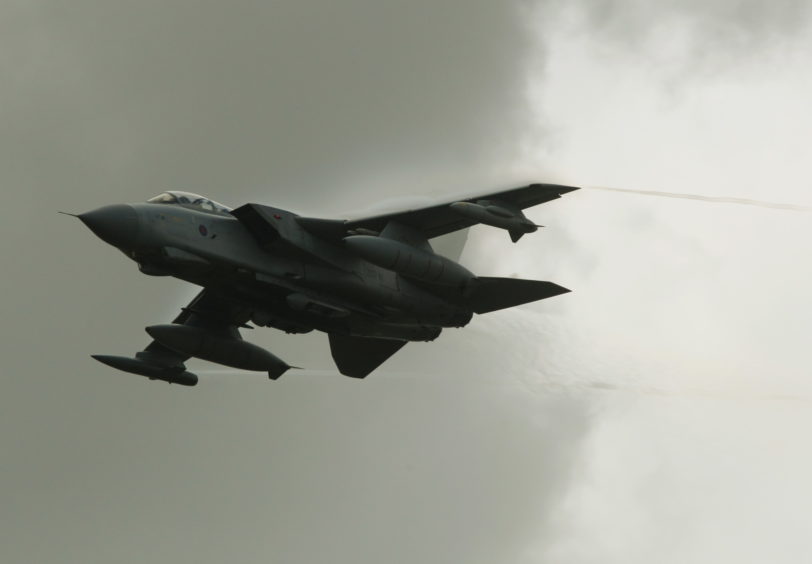 We then flew over the west coast, back down the "A9 valley" over the bridges at Edinburgh, then out to the North Sea for some proper flying.
My pilot, Flt Lt Jez Attridge, brought us down to 200ft, slowed the jet, then swept the wings back and kicked in the burners….full power!
VIDEO: Families, veterans and plane-spotters among crowd as Tornados fly over Leuchars for final time
We accelerated from around 200mph to just below the speed of sound in under a minute, then climbed vertically up to a height of about 25,000ft in around 30 seconds. What power.
I will miss the Tornado, it was a fine jet, a beautiful jet to look at and hear. I still remember covering the RAF Leuchars airshow in 1989, when two gleaming Tornado F3s flew to mark the start of the transition from Phantom to Tornado.
Hearing them take off and watching them fly over was always great fun. A great jet, and I for one will miss it. I am just so thankful that I can say I know of it firsthand.