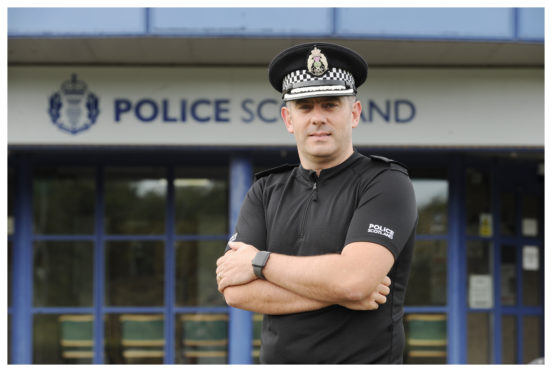 Hundreds of suspected criminals in Fife were at large last month as police strive to pin down those who have evaded arrest.
The figures have been detailed in a division-wide review into warrants which has concluded Fife's management of the issue remains "robust" but has room for improvement.
The review has sparked questions about whether valuable police time should be better focused on matters other than warrants relating to small sums of money.
The spotlight has been cast on the issue after the murder of Craig McClelland in Paisley in July 2017, by James Wright,  who was "unlawfully at large" having breached his home detention curfew.
There were 473 live active warrants in Fife in January 2019, 50 of which were "violence-related".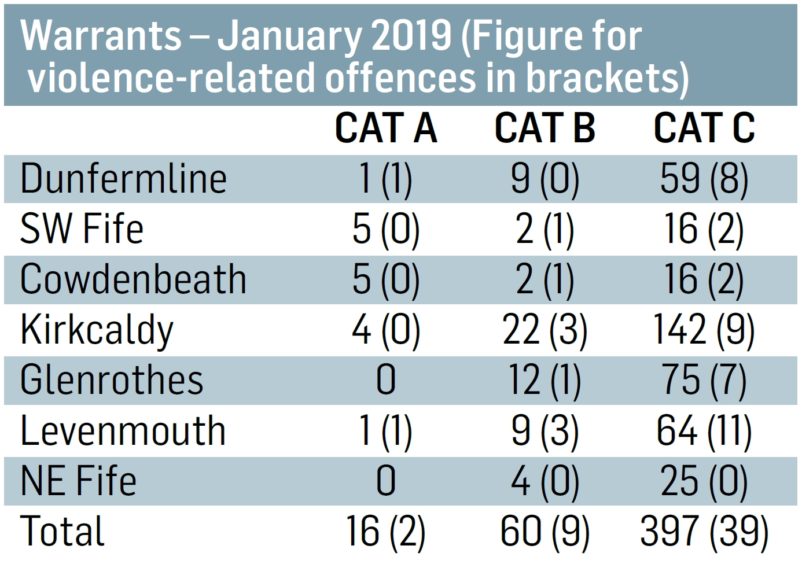 Chief Superintendent Derek McEwan, Fife's divisional commander, said he believed Fife was in a "good state of affairs" compared to other areas but stressed there continue to be "significant demands" on the division as a whole.
"The numbers can appear very concerning to the public," he admitted.
"Headlines which suggest that criminals are on the run can be misleading to the public and can, at times, lead to an increase in the fear of crime.
"But what this report would hope to emphasise is that a robust management process of warrants is in place. We will continue to enforce warrants and do so at the earliest opportunity."
---
>> Keep up to date with the latest news with The Courier newsletter
---
Each warrant is categorised by its type and nature and then is subject to initial and ongoing risk assessment.
Those in category A, or the highest priority, should be executed within 21 days from the date of receipt, while category B warrants should be executed within 28 days and category C, deemed the more "routine" incidents, within 60 days.
There were 16 category A warrants outstanding last month.
When officers have completed investigations and all relevant lines of enquiry have been exhausted, officers can request that a warrant is "archived" and Mr McEwan's report acknowledged this is an area that could be improved upon.
However, he stressed it was commonly accepted across the country that warrant numbers do not generally fluctuate much from month to month.
"As quick as warrants are executed others are received; thus the division's ability to significantly reduce warrant numbers is determined by factors largely outwith the control of the police service," he explained.
Mr McEwan confirmed that police are liaising with criminal justice partners and the Sheriff Principal to question if the execution of warrants for lower level crimes is the best use of police time.
"I think you would be shocked at how many police officer hours are wasted," he said.