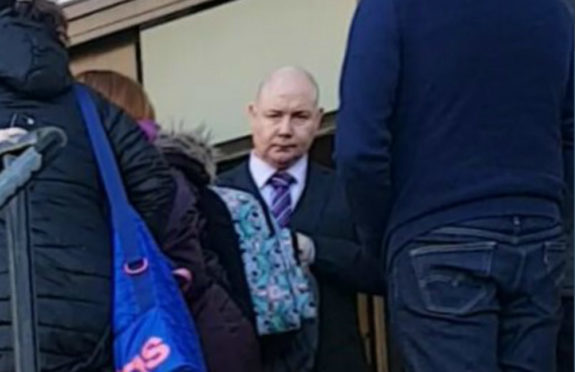 A man who beat his dog to death in a drunken rage has avoided a jail sentence.
Alexander McGhee, 44, attacked the lurcher in his home in Methil, causing a brain injury similar to those of boxers in the ring.
He claimed the pet, named Murray after tennis star Andy Murray, had run away when he left the door open and he had found its body the following morning by the Swan Brae.
Instead of a prison sentence, he was placed on a community payback order and told to perform 240 hours of unpaid work.
He was also banned from owning or having sole custody of any dog for 20 years.
McGhee and his partner have another rescue dog, Dora, which has been cared for by a relative when his partner is absent since the offence on July 8, 2017.
He maintained his innocence as he was sentenced at Kirkcaldy Sheriff Court, having been found guilty by Sheriff Alastair Thornton at a trial in January of causing an animal unnecessary suffering.
Sheriff Thornton told him: "The veterinary evidence provided in that case indicated the degree of blunt force trauma suffered by the dog was substantial."
However, he said a social work report painted a picture of a working man who had led a productive life and and that he was required to take into account the impact of a jail sentence on McGhee's family and children.
Defence solicitor Scott McKenzie said the Scottish Greyhound Trust had monitored the couple's other dog and there were no concerns about either it or a guinea pig they have.
He also said neighbours who had described hearing noises like a dog being thrown against a wall and an angry male shouting, also said the incident was a one-off.
Police had been called to McGhee's home and later found the dead dog in the boot of a car. Officers noticed McGhee trying to hide injuries on his hand.
McGhee's trial heard he told investigators he had found the dog's lifeless body and could not explain how it had died.
A post mortem, however, revealed injuries consistent with the dog having been hit, kicked or shaken with considerable force.
A veterinary pathologist told the court the animal had suffered a bleed on the brain similar to those experienced by boxers, and its multiple injuries were not consistent with a road traffic accident.