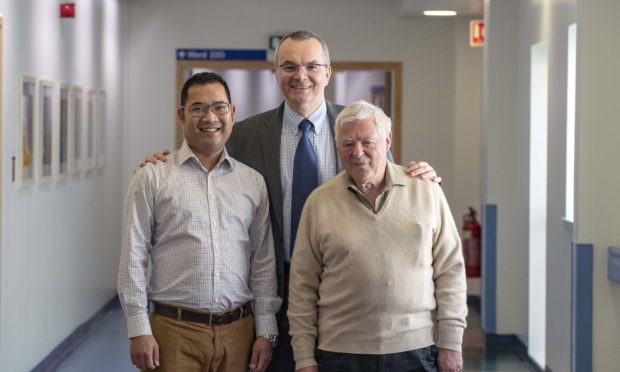 A Fife farmer who became the first person in Scotland to donate his kidney to a stranger has been reunited with his surgeon 10 years on.
John Fletcher, 72, was told by friends at the time he was crazy to consider the operation but said it was the best thing he had ever done.
He met up with transplant surgeon Gabriel Oniscu at Edinburgh Royal Infirmary on Monday to mark the 10th anniversary of altruistic donation in Scotland.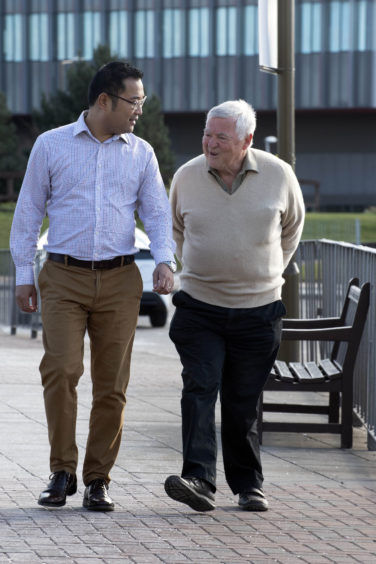 Since John, of Reediehill Dear Farm, near Auchtermuchty, gave his gift of life in 2009 some 78 others have done the same, including Bill Mair, 56, of Dysart, who donated last year.
Kidneys from living donors usually give a better outcome for patients in need of transplant, and can be given by friends, relatives or partners or by complete strangers.
One altruistic donor can start a chain of transplants, meaning up to three people can receive a transplant as a result of that person's gift.
John, also a former vet, decided to donate his kidney as he felt he'd been lucky in life and wanted to give something back.
He said: "For me, it was the best thing I ever did.
"At the time, people around me thought I was crazy for even considering it.
"But if I could do it all over again, I would.
"The way I looked at it, it was a few weeks out of my life to save someone else's.
"It was major surgery, but the recovery was a lot quicker than I expected, and I was back at work within weeks.
"The feeling I had not been expecting was the sense of wellbeing after I'd donated, knowing I'd transformed another person's life, and their future."
Mr Oniscu said a significant number of patients owed their lives to live kidney donations.
He said: "I continue to be astonished and humbled by the generosity of people who come forward to donate a kidney to a complete stranger, and it's a privilege to be part of that process.
"Transplantation is full of special moments, as you see the benefits a donated organ brings in terms of prolonging and enriching someone's quality of life."
Public Health Minister Joe Fitzpatrick said: "Living kidney donation is an exceptional gift which has the power to transform the life of someone who needs a kidney transplant.
"Over 800 people in Scotland have helped others by donating a kidney in the last decade, however there are still more than 400 people in Scotland in need of a kidney."