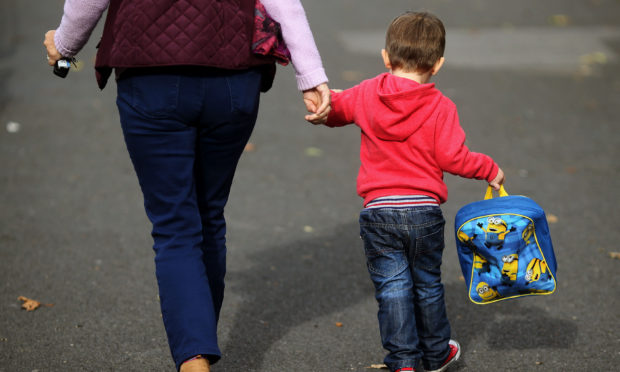 Foster carers in Fife are to be given a major boost following a decision to hike fees and maintenance paid to them.
Fife Council has opted to increase maintenance payments by 2.5% for 2019/20 in recognition of rising household costs, while fees paid to foster carers will also rise by 2.5% over the same period.
That means that an average foster carer caring for a 10-year-old will now receive around £480 per week, while someone caring for a 15-year-old will get around £510 per week.
As well as an incentive for existing foster carers, it is hoped the news will also persuade more people to provide a loving home and life-changing care for children who can no longer live with their birth families for whatever reason.
Dougie Dunlop, who is head of education and children's services for enhancing opportunities for the vulnerable, said a recent TV advert extolling the virtues of fostering in Fife had paid dividends, but stressed that more foster carers are urgently required.
"There's not enough to meet the need at the moment," he explained.
---
>> Keep up to date with the latest news with The Courier newsletter
---
"We have been quite successful in attracting more foster carers but all that's helped us to do is stay relatively stable in terms of the number of foster carers we have, because people retire and that sort of thing.
"What we're hoping to do is begin to increase overall our numbers of foster carers but we could do with significantly more.
"We recognise that's where the best outcomes for our looked after children come from."
The uplift in payments has been rubber-stamped by Fife's children and education services committee, which underlined just how essential the service is to children and young people in their family home.
Carers provide different types of fostering from providing a home for a few days, months or even years.
Many of them will return to their families but others may need help for longer either through continued fostering, adoption or being helped to live independently.
Foster care provides children, who may be with siblings, have disabilities, or have experienced abuse and neglect a secure, safe and stable home.
Labour councillor Linda Erskine, who chaired the committee in SNP councillor Fay Sinclair's absence, commented: "Everybody appreciates the work that our foster carers do for our young people so we appreciate the hard work that staff have put in to get us to this point."
Fellow committee member, Labour councillor Colin Davidson, added: "I think Fife Council and our staff deserve a lot of credit for the work put in to recruit and retain foster carers."