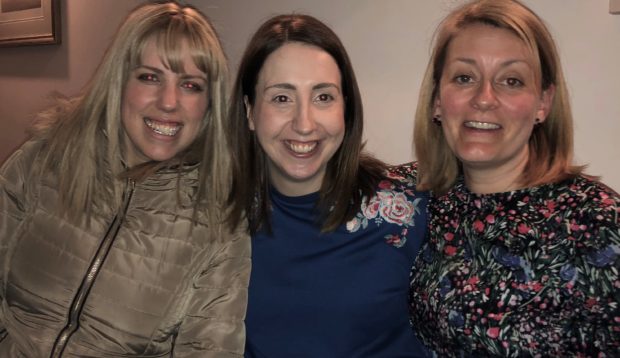 A midwife is taking on the Glasgow Kiltwalk in honour of her father who died with early-onset Alzheimer's disease.
Claire Massey, 38, from Crombie in Fife will walk 15 miles on Sunday April 28 for Alzheimer's Research UK.
The mother-of-two is supporting the charity, which has funded more than £7.6 million of research in Scotland, in memory of dad Davy McGarrity.
Davy was diagnosed with Alzheimer's disease in December 2010 aged 60 and died in October 2017.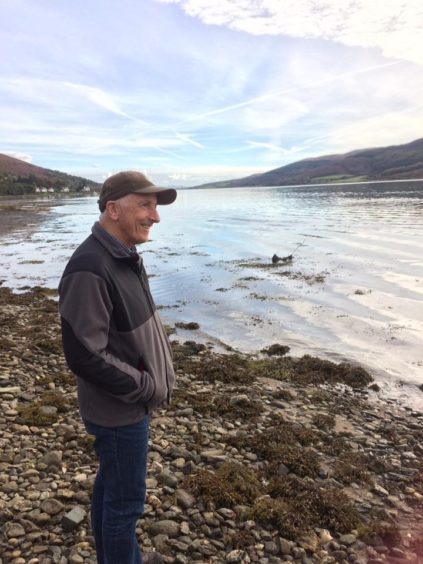 Claire said: "When my dad was first diagnosed, I dreaded the day when he wouldn't know who I was, but for me, in the grand scheme of things, that wasn't the most upsetting bit.
"Alzheimer's took away the essence of who he was."
Claire described him as an amazing dad who grew up with four sisters.
"Then he got married to my mum and had three daughters.
"My sister at his funeral described him as a complete feminist because he encouraged us and made us believe we could do anything."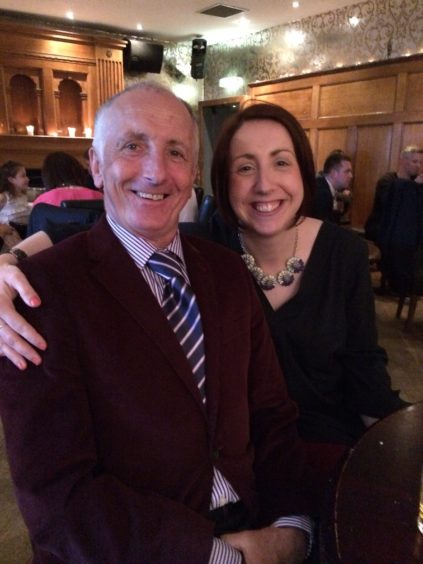 The sisters went on to give Davy seven grandsons, and the family is grateful they have great memories of a "wonderful grandad".
Claire will be joined on the Kiltwalk by her friends Kat Lauchlan and Alison Valente and they are calling themselves the Keep the Heid team in honour of Davy's favourite phrase.
Claire, who works at Victoria Hospital in Kirkcaldy, said she was touched when her friends came up with the idea.
"When I was younger, if I was going for a night out, my dad wouldn't give me a lecture about how to behave, he'd just say 'come on, keep the heid'.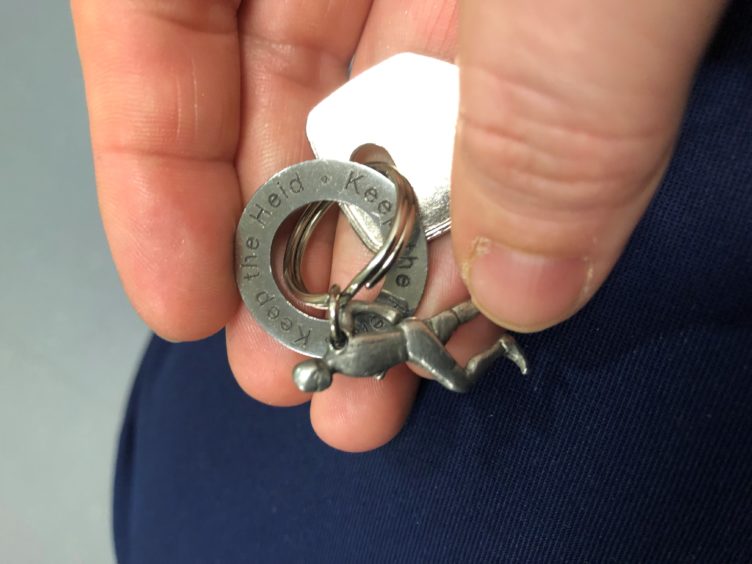 "He would also say it if you got angry or stressed and it became his catchphrase."
She received a keyring inscribed with that legend from her husband the Christmas after her dad died. She has attached it to her work badge.
"As I work in a stressful environment, I often give it a rub and say the phrase to myself to help keep me calm."
The team has raised around £600 so far and can be sponsored here.
Kyle Lockhart, Alzheimer's Research UK's fundraising officer for Scotland, said: "There are around 70,000 people with dementia in Scotland and Claire and her dad's story shows the devastating effect dementia can have on a family."
The Kiltwalk is one of Scotland's biggest annual fundraisers, attracting more than 20,000 walkers last year who raised £4.5 million for more than 1,000 charities.