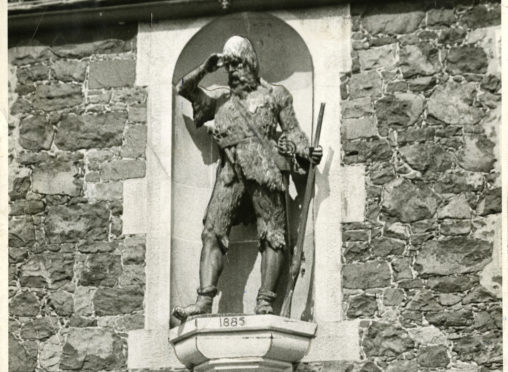 An English pub believed to be the place where Robinson Crusoe author Daniel Defoe first met his Fife-born inspiration has called last orders.
Legend has it Alexander Selkirk, who was born in the Fife village of Lower Largo, met Defoe in the Llandoger Trow in Bristol.
Generations of families have enjoyed the story of the marooned sailor inspired by the meeting since it was published almost 300 years ago.
However, with the three-century anniversary of Robinson Crusoe's release due to fall on Thursday, there has been sadness among Bristolians after the final pints were pulled at the Llandoger Trow on Saturday night.
The pub itself has been operating since 1664 but has become the latest victim of the decline befalling pubs and clubs across the country.
A spokesperson for Whitbread, the hospitality company that owns the pub, said the distinctive building was too different in style to the rest of the company's estate, adding it is "being marketed as a going concern".
A buyer is yet to be found, with a £600,000 price tag rumoured to have been slapped on the 15-year lease, not taking into account repair costs.
Concerns have been raised the age of the Llandoger Trow and the cost of renovation may be putting off interested parties and local tourist groups fear the landmark may be turned into flats.
The pub is also linked with Robert Louis Stevenson's Treasure Island, which featured a tavern called the Admiral Benbow, and the pirate Blackbeard, who was rumoured to have drunk there.
Sheila Hannon, who runs a theatre company that conducts pirate-themed walking tours in the area, told The Guardian: "It's terrible to think that this pub may be lost."
Bristol sea captain and privateer Woodes Rogers circumnavigated the globe between 1708 and 1711 and is most famous for rescuing Selkirk, who had been stuck on Juan Fernandez Island for four years and four months.
Defoe is subsequently said to have met Selkirk in the pub, which was around the corner from Rogers' house, and went on to use the sailor's tales as the inspiration for Robinson Crusoe.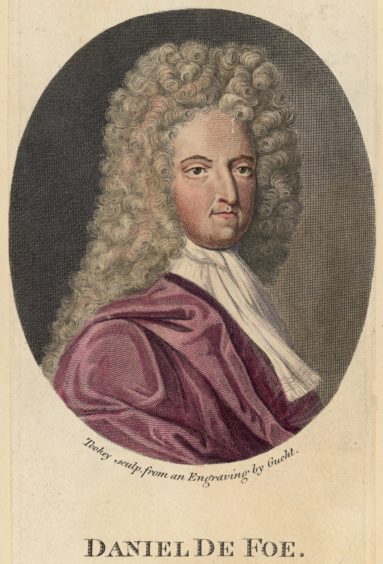 A signpost at Lower Largo's harbour today points to Juan Fernandez Island, some 7,500 miles away, where Selkirk was marooned.