St Andrews-raised musician Clara Curteis tells Michael Alexander why, after 15 years living in Nicaragua, she brought her family home to Fife – where she released her debut protest album – after leaving behind a violent coup.
They were the protests against pension reform plans that quickly mushroomed into a violent coup attempt that aimed to overthrow the Nicaraguan government.
Unlike its northern neighbours Guatemala, Honduras and El Salvador, Nicaragua was, until April last year, very safe and politically stable.
Between April and July 2018, however, Nicaragua reportedly saw approximately 200 people killed, more than 2000 injured and hundreds detained as thousands of Nicaraguans fled to neighbouring countries.
One woman with a front row seat of the tensions, who also ended up leaving with her family, was St Andrews-raised musician Clara Curteis.
Having lived in Nicaragua for 15 years, and having already been rocked by the murder of two Central American friends, she and her Nicaraguan partner Leopoldo took the difficult decision last May to abandon their home and seek refuge – at least temporarily – back in St Andrews with their 12 and seven-year-old daughters.
But a year into Nicaragua's political and social crisis, and with her partner facing the prospect of having to return to Nicaragua in June when his British visa runs out, Clara continues to protest against injustice in her adopted homeland through her songs.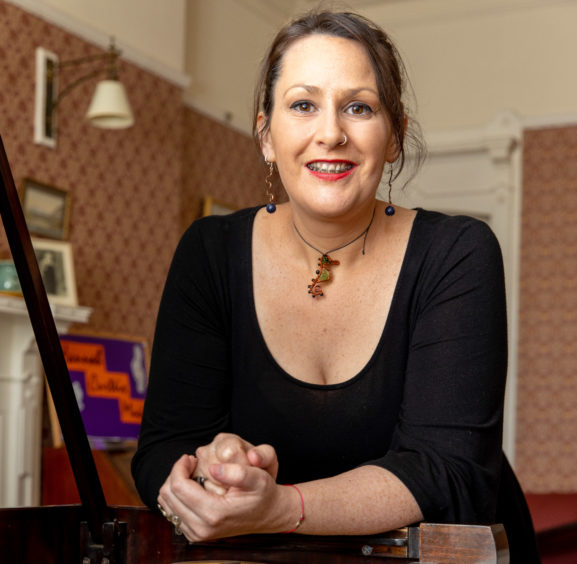 Her debut album Yo Naci de Mujer (I Was Born of Woman) was launched recently at a private-invitation-only event in Cupar.
Now, in an interview with The Courier, Clara, 36, explained how, having spent most of her adult life in Nicaragua, the lyrics speak of her encounters with social struggle and personal loss, and her dreams of justice.
"In short, the album reflects a commitment to her own deeply felt experiences of human vulnerability.
"The lyrics are quite political but not necessarily in a specific party political way," she said.
"They focus mainly on inequality and injustice. I have two songs that are dedicated to my two friends that were murdered. They tap into that legacy of protest songs.
"Everything was fine in Nicaragua. Then last April suddenly the country became really unstable. "Suddenly there was a lot of violence and an attempt to overthrow the government. We left at the end of May.
"It was difficult leaving family and friends but the reason I actually made that decision were the opposition roadblocks which brought the country to a halt. I was scared that if I didn't leave when I did then it might not be possible to later."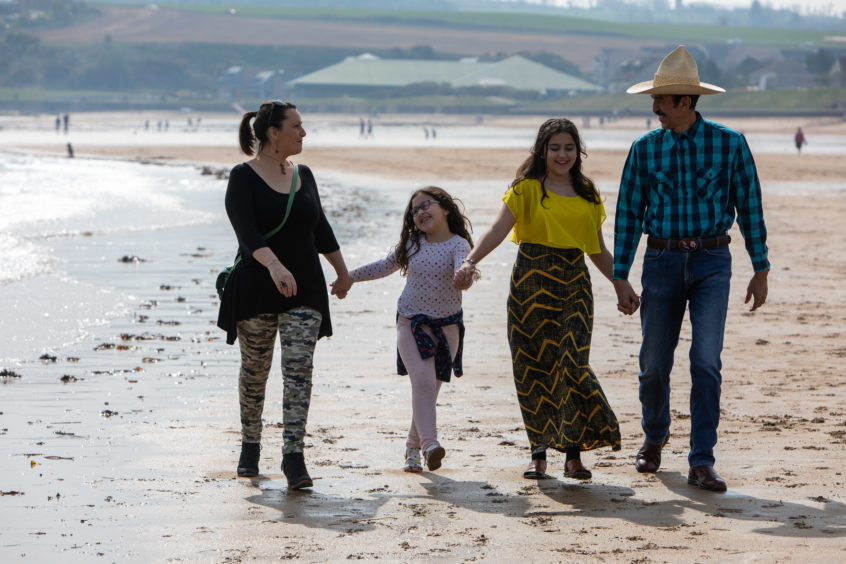 Born in Dundee and raised in a musical family in St Andrews, the former pupil of Canongate Primary and Madras College started writing songs with titles like 'Milk' at the age of seven.
With an aptitude for piano, singing and violin, she was selected for St Mary's Music School in Edinburgh aged 15.
Deciding early on that she wanted to pursue a career in music, she went on to study at Kings College, London – graduating when she was 21.
However, it was a "life changing" trip to Nicaragua when she was 18 through a musical friend of her mother's that persuaded her to go back.
"That trip I made to Nicaragua when I was 18 just kind of changed my life," she said.
"It was kind of like having my eyes opened really to the extent of human suffering and social injustice – because it's a very impoverished country.
"I found it very difficult to live in the UK after that and at one point I almost gave up my degree because I just didn't feel like it was what I was meant to be doing.
"But when I finished my degree I basically went out to Nicaragua again on a one way ticket – I thought I was going to stay for a couple of years and I ended up staying for 15."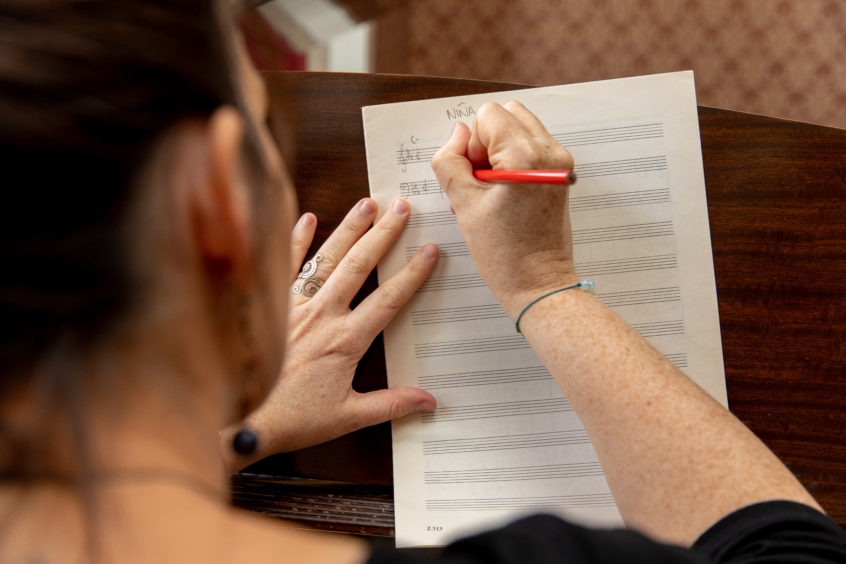 Clara spent the first couple of years doing voluntary teaching work in the field of art and music.
She stayed after meeting her Nicaraguan partner who is from a family of well-known folk musicians.
Clara founded and coordinated a music and art programme working with under privileged children.
Inspired by the culture of protest song not just in Nicaragua but right across Latin America, she developed her own community of fans.
However, despite what she describes as a "lot of positive things" brought in by the Nicaraguan government to reduce poverty and inequality, including improvements to health and education, she said the environment changed dramatically last year when there was the coup attempt.
"It wasn't scary in Nicaragua until that point," said Clara, who is currently working as a private music teacher and whose bilingual children Roxana and Luna are now at Lawhead Primary in St Andrews.
"But suddenly everything changed and we had to get out.
"I think that we want to move back. But we don't know exactly when.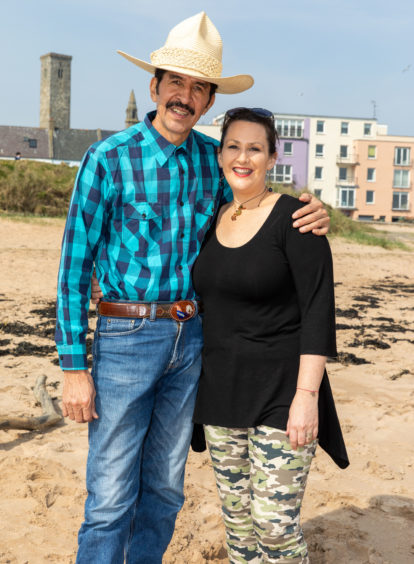 "My partner, who doesn't speak English, is here at the moment but he doesn't have residency so he's just kind of on a tourist visa – he's just kind of visiting really."
Clara, who started writing all her songs in Spanish after 2005, explained that the songs on the album were mostly written in the last three or four years. However, there are two from about 14 years ago when she took a break to have children.
She started recording for the album in 2014 with the plan being to launch it in Nicaragua surrounded by family and friends.
But having been unexpectedly uprooted back to Fife, she decided to release the album anyway – almost as a form of protest from afar.
A friend's house in Cupar was chosen for the launch because she had no budget.
Having fallen in love with Latin American trova and testimonial music, she has more recently developed a passion for the music of feminist hip hop artists like Anita Tijoux and Rebeca Lane.
The music on this record reflects her broad influences with her voice and piano giving life to her eclectic and idiosyncratic musical style.
The album begins with an arrangement of the song "Manifiesto" by the Chilean singer-songwriter Victor Jara.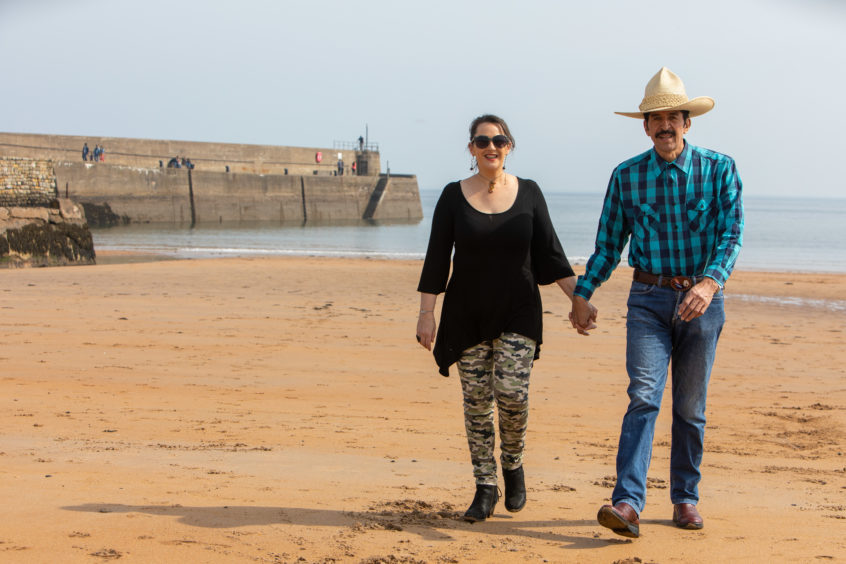 All the other songs on the album are original compositions by Clara herself.
This Skin references the impact of the conquistadores on Central America while All that I am (Todo Lo Que Soy) encompasses everything from the military industrial complex to the suffering of the African poor.
As a feminist, the title track I Was Born of Woman – the earliest song she wrote in 2004 – is reference to the often conservative nature of Latin American society which is deeply rooted in Catholicism.
She said there is often real discrimination and violence against women, and part of the "cultural norm" is for people to talk about "women coming out of Adam's Rib".
She explained the title refers to 'I Was Born of Woman – I didn't come out of Adam's Rib'!"
"It's taken me a long time to find my voice," she said. "I'm classically trained and I really didn't have that much experience from any other styles of music apart from classical music before leaving university.
"Then I go to Nicaragua where hardly anyone reads music.
"It's all oral tradition of music. Everyone plays by ear. So it's taken me a long long time to find what I want to say and how I want to say it."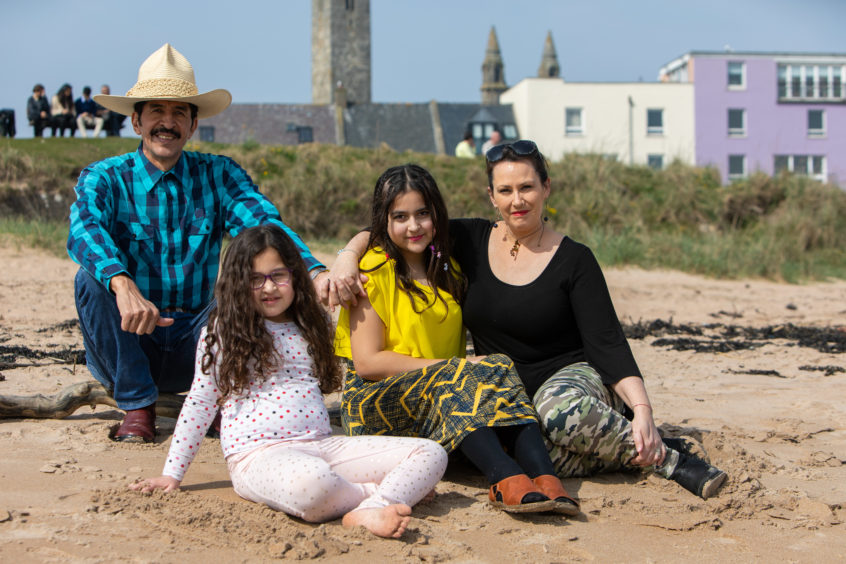 Clara hopes people will listen to her music and she says it would be "lovely" to play at different festivals or venues in Scotland. But working as a teacher and with a family to raise, it's not her aim to be "famous".
She does, however, retain an interest in political struggles and injustices worldwide, and believes politicians everywhere still need to learn lessons.
"I think that the entire global system is in crisis – it's a bit of a mess," she said.
"We should have realised in 2007 after the financial crash that we really needed to think about equality and distribution of wealth in a completely different way – and yet governments just kind of went the opposite way.  I think it's probably worse than we think. I don't know!"
Yo Naci de Mujer (I Was Born of Woman) by Clara Curteis is available now. https://www.facebook.com/ClaraCurteisCantautora/