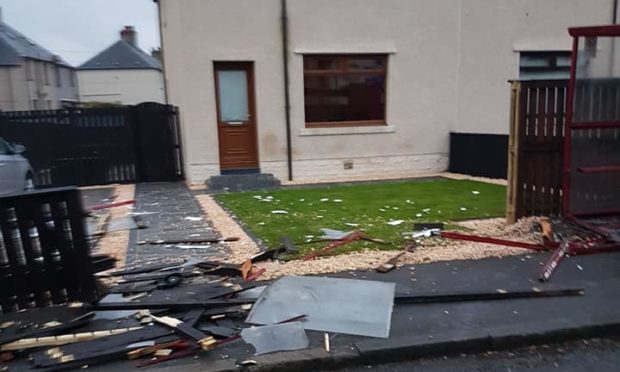 A Lochgelly man was gutted to see the garden he had spent thousands of pounds renovating trashed when a car smashed into it.
Kevan Fleming, 52, was woken by the din of a Renault Clio crashing through a bus stop and his fence in the early hours of Saturday morning.
Two young men in the vehicle narrowly escaped injury when a fence post crashed through the windscreen.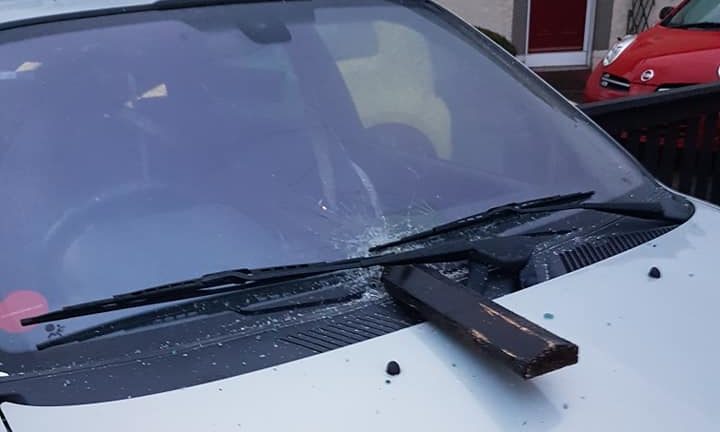 Neighbours reported seeing them running off.
The collision also damaged three cars, leaving one of them an insurance write-off.
Kevan, a Sky employee, reckons it will cost up to £4,000 to repair the damage to his new fence and driveway, which were completed only a fortnight ago.
But he said the consequences could have been much worse for the occupants of the car, for himself and partner Gordon Wilson, 34, or for anyone who had been standing at the bus stop which is used by early morning services to Rosyth.
He said: "If it wasn't for the bus stop, the car probably would have ended up through our front window. The bus stop saved us.
"If someone had been at the bus stop they would have been dead.
"A fence post went right the car from the back window through the front window, so they were really lucky."
Kevan said he was woken by the collision in Lumphinnans Road at around 5am.
He said: "I heard this almighty crash. I actually thought Mossmorran had blown up it was that loud.
"I looked out of the window and it was terrible."
He said he and Gordon had spent around £8,000 on their garden and the new fence was wrecked and paved driveway badly scored.
He said: "We'd just finished getting it all done. The fence had just been put up, it was all brand new. I honestly felt like I could have cried."
It was reckoned the car had hit a traffic island before careering towards the house.
It has since been removed from the scene.
A neighbour gave police a description of the two men in the vehicle, one of whom was clutching his shoulder as he ran away.
One of the pair, reckoned to be in their late teens or early 20s, was wearing a grey hooded top with jeans and was clutching a bag. The other had on a black and white Adidas top.
The Courier asked Police Scotland to comment.