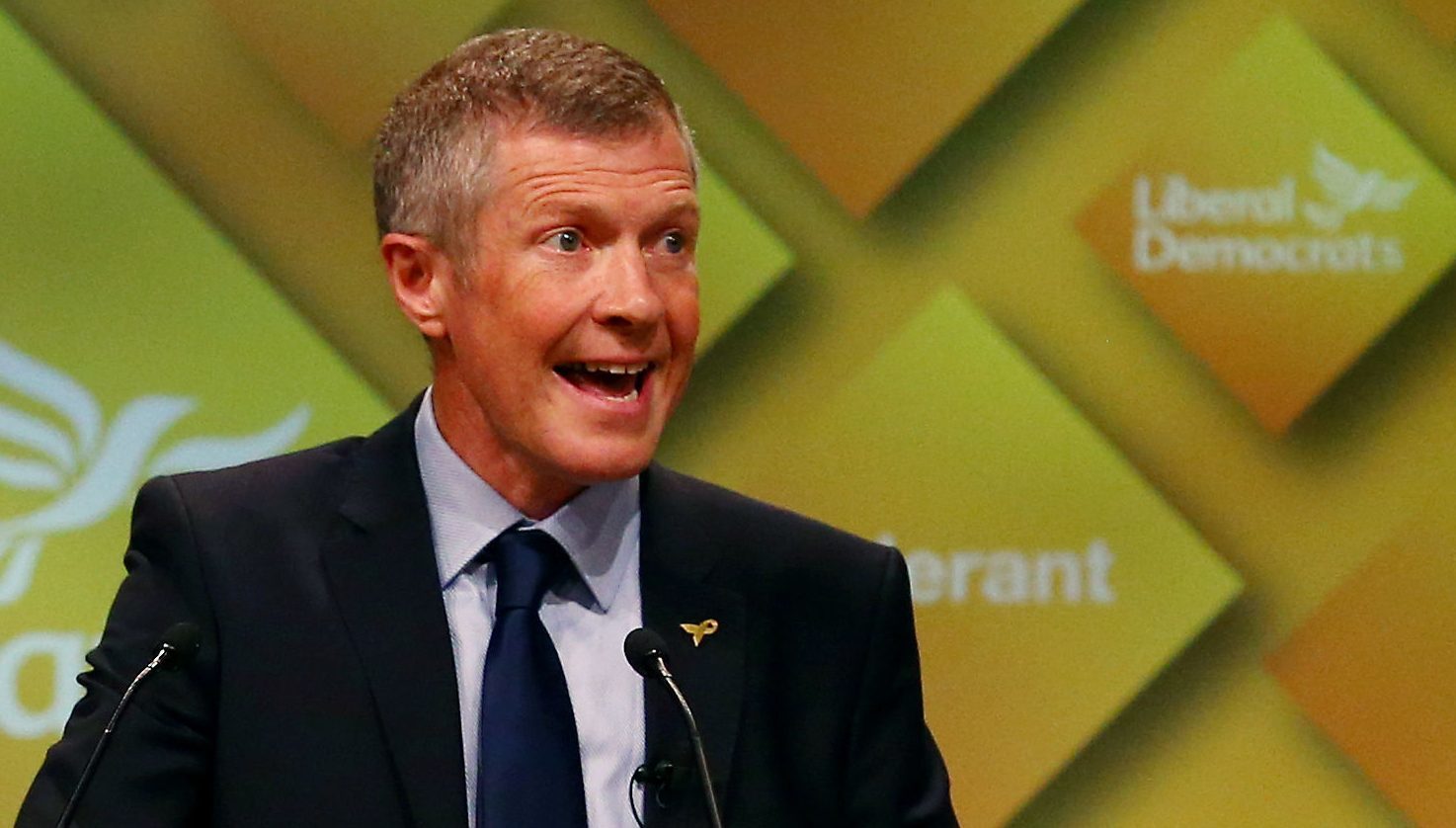 North East Fife's MSP has accused health secretary Jeane Freeman of talking "gobbledygook" about cuts to health and social care in the region.
The Courier recently revealed how the region's integrated joint board was asked to make £8.8 million worth of savings to make inroads into an estimated £15.4 million budget gap for the coming year.
As a result, charges for meals on wheels and community alarms have increased, respite care packages have been cut, and day care services at the Leng Centre in Newport and St David's Centre in St Andrews are to close.
Assurances sought over north east Fife day care centre closures
Scottish Liberal Democrat leader Willie Rennie has taken the Scottish Government to task over cuts to the health and social care partnership's budget, although Ms Freeman said the IJB had managed to reduce budgetary pressures by nearly £9 million since it was established in 2016/17.
She also claimed the budget gap is not £15.4 million, highlighting the fact the savings proposals have been tabled to reduce the deficit this year.
She said: "Every year since 2016/17, the council and the health board have contributed to reducing the IJB's annual overspend, which seems to be a prudent way of bringing down a deficit that the IJB did not create, but which existed when the IJB was established. That is the approach that we are taking.
"The Government and COSLA are trying to get the three parties—the IJB, NHS Fife and Fife Council—to agree that over a three-year period they will, for example, take a systematic approach to reducing the deficit that will not cost the health board or the council more money than they have annually, which will allow the IJB to operate on a sounder financial footing."
However, with Fife facing a £6.6 million black hole even after the cuts are made this year, Mr Rennie has suggested Ms Freeman has failed to address the fundamental question of why services are being cut when demand is rising.
"A £15.4m budget gap is huge, especially when demand is rising, so I'm utterly appalled by the minister's gobbledygook answer to such a serious issue, which is already affecting many residents of North East Fife," he commented.
"The centres, which serve Taybridgehead and St Andrews, are integral to our communities and will be a huge loss, particularly to Fife's elderly population.
"The cuts to respite and complex care and the rising charges will hit hard especially those with the greatest need.
"Instead of providing inadequate answers the health secretary should have spelt out how she was planning to reverse the cuts."
Conservative MSP for Mid Scotland and Fife, Alexander Stewart, also quizzed Ms Freeman on what discussions have taken place over the increase in social care service charges.
Stressing it was up to local authorities to decide, Ms Freeman said: "Concerns about that have been raised directly with me and, I am sure, with other members.
"All that is being factored in to our current review of adult social care, which will include leadership by people who are on the receiving end of social care in order to ensure that we find a better overall position and get a consistent standard across the country in delivery of, and charging for, social care."