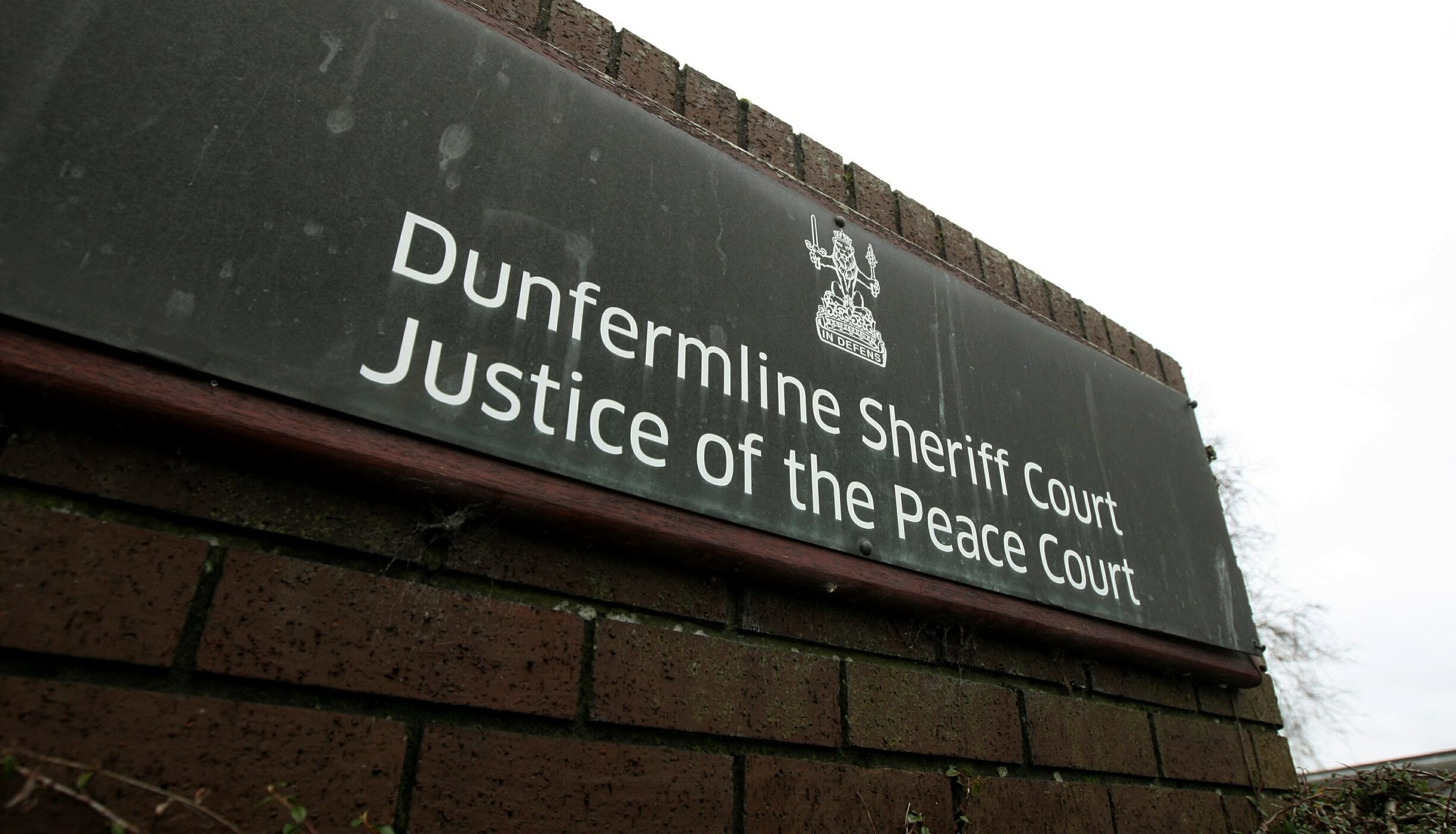 A Fife man lashed out at NHS staff after he was asked to stop rapping to music in a hospital sitting room.
John Jones, 41, assaulted a nurse and threatened to spit in her mouth during the outburst at Dunfermline's Queen Margaret Hospital on March 3.
He was jailed on Tuesday after he admitted five separate charges, involving nurses, a consultant and a police officer.
Dunfermline Sheriff Court heard Jones, of the town's Inchgarvie Crescent, assaulted a consultant psychiatrist by kicking a hazard cone at him at Stratheden Park Hospital, Cupar, on December 31.
He also assaulted a registered nurse at Queen Margaret Hospital by lunging towards her, threatening her with violence and threatening to spit in her mouth.
The court was told staff had become concerned about Jones' behaviour and in particular about him rapping to music at 8.10am in the morning.
"They were concerned about him rapping to loud music and using inappropriate language," said depute fiscal Azrah Yousaf.
When he was asked to turn the volume down, Jones said to the nurse: "I'll smash your face and spit in your mouth."
In another incident at Queen Margaret Hospital on April 15, he made threats of violence towards a registered nurse.
Jones had been told he could not leave the ward and began shouting, swearing and telling the nurse he would "gouge his eyes out" said the depute.
He then lunged at another nurse and attempted to punch her.
At the hospital the same day, he assaulted a female police constable by saying he had hepatitis C, that he had blood in his mouth and repeatedly spitting at her.
Defence solicitor James Moncrieff said his client had been on a compulsory treatment order at the time of the offences.
Sheriff James MacDonald jailed Jones for six months backdated to April 16 when he was remanded in custody.