Kirkcaldy's Victoria Hospital rhapsodises over piano gift from local hotel owner
By
Leeza Clark
There was a chorus of approval for a special recital to mark the unveiling of NHS Fife's People's Piano at the Victoria Hospital.
According to a famous quote from Sir Elton John "music has healing power" and NHS bosses hope this will be the case.
The baby grand piano, intended for the use of patients, visitors and staff, was unveiled at the Kirkcaldy hospital on Wednesday.
It aims to give people the opportunity to take time out to tinkle the ivories for their own enjoyment and for the pleasure of others.
The instrument was donated by Nicholas Russell, the owner of Balbirnie House Hotel, near Markinch, following a social media appeal seeking a worthy new home for the piano.
The hotel has several pianos and this one was surplus to requirements.
The appeal was spotted by senior charge nurse Angela Glancey.
It struck a chord with Angela who, in a finely tuned move, swiftly drew it to the attention of NHS Fife chairwoman Tricia Marwick.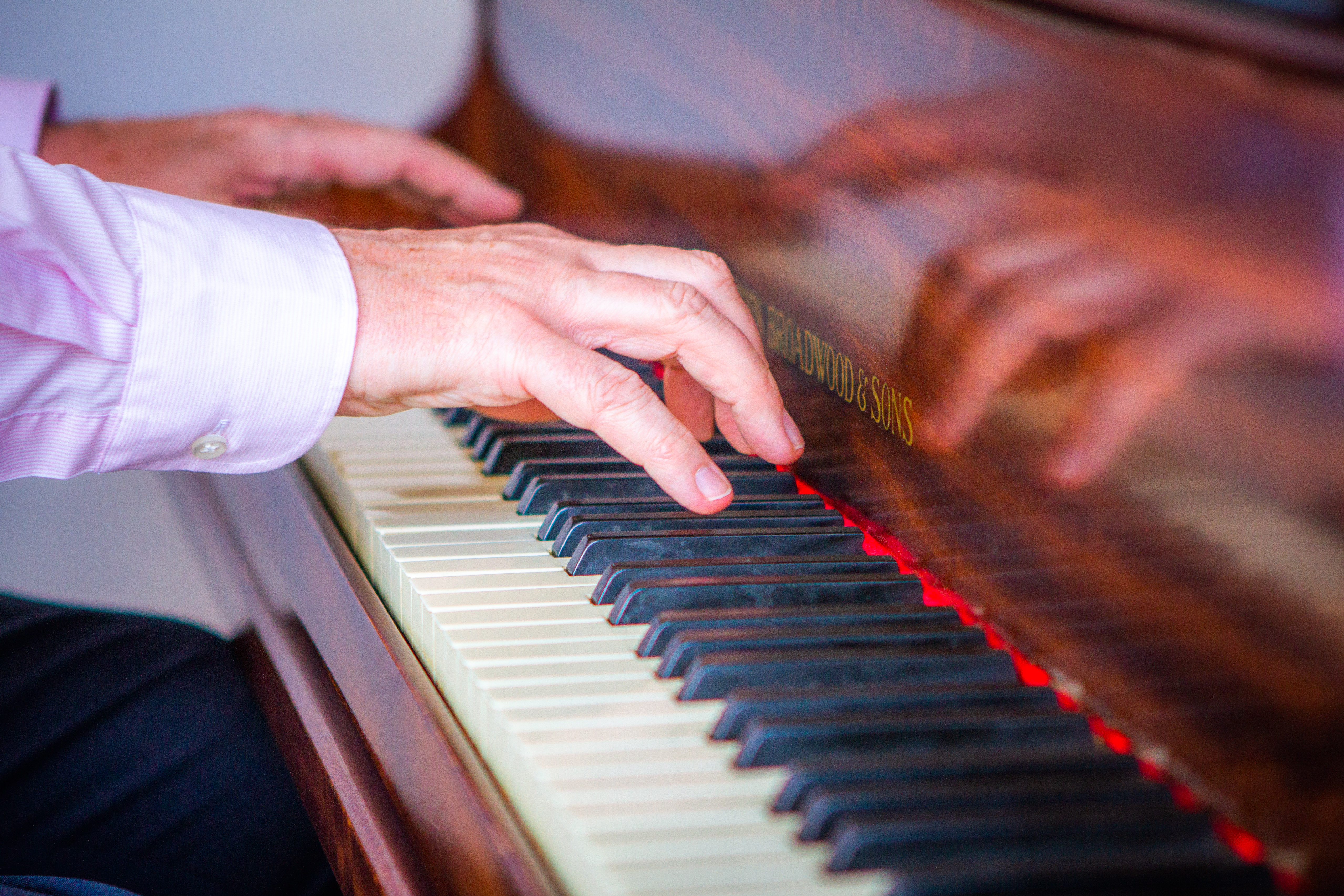 She said: "We are grateful to have received such a wonderful gift which will create a lasting musical legacy for our patients and staff.
"In a busy hospital environment, the piano is a fantastic way for people to take a few moments out and relax.
"Music can play such an important therapeutic role and our hope is the piano will allow our patients, visitors and staff the opportunity to express themselves while uplifting and soothing others."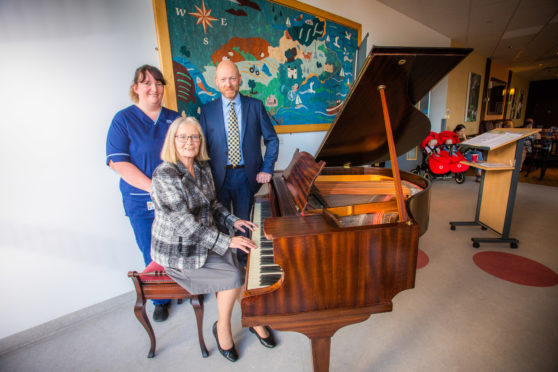 Hotel staff thought the piano would catch the eye, or ear, of a local music teacher, but were delighted to hear  it found a home at the Kirkcaldy hospital.
And the generous gift was music to the ears of NHS Fife bosses, who organised restoration and returning work, funded by the health board endowment fund.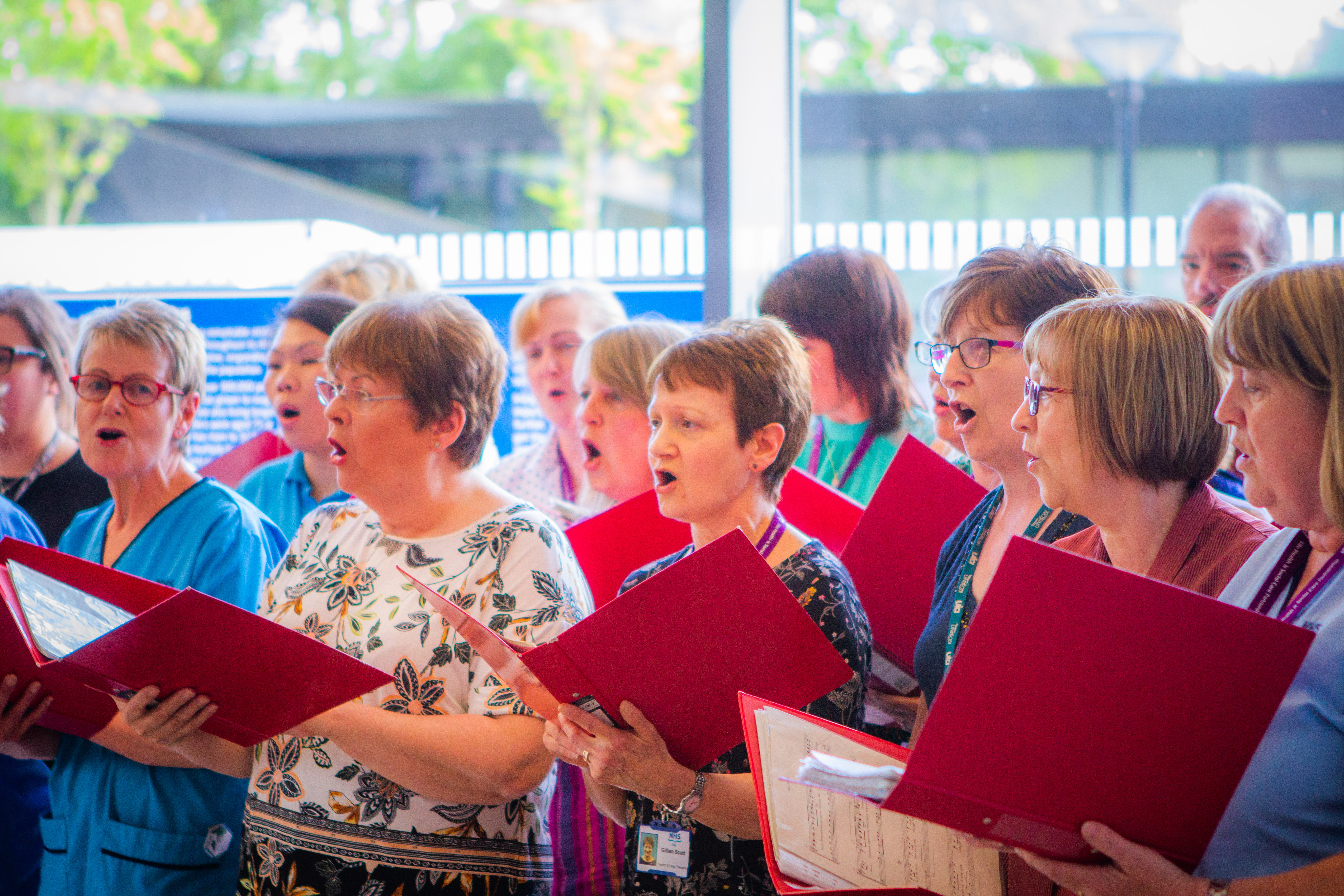 The piano is now in its new home in the hospital's main concourse waiting a passing player.
To mark the unveiling of the piano on Wednesday invited guests, staff and visitors were treated to performances by the NHS Fife staff choir, Healthy Harmonies, and performers from Music in Hospitals and Care, a UK charity which brings live musical sessions into health and care settings.
It is hoped that there will be opportunities to host further musical programmes and recitals during the year.