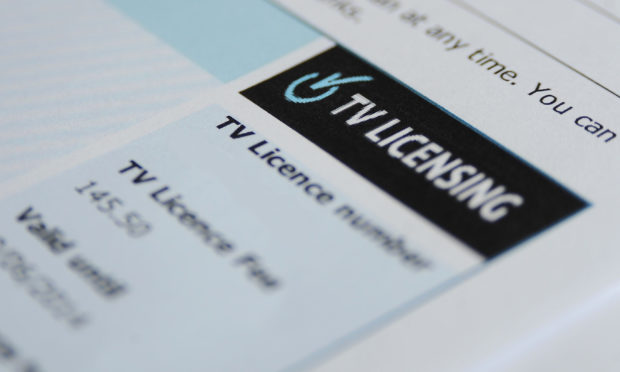 More than 43,000 previously-exempt pensioners in Tayside and Fife will have to pay for a TV licence next year, according to new figures.
Calls for the BBC to rethink plans to scrap free TV licences for millions of people aged over 75 across the UK are growing, amid suggestions the cut would adversely affect one of the most vulnerable groups in society.
The sheer scale of the change has emerged in statistics showing the number of households that could cease to qualify for the perk when eligibility is linked to Pension Credit – the arrangement set to come into effect from June 2020.
Of the 56,340 households across Tayside and Fife with someone aged 75 or over, more than three quarters of those will lose the free TV licence if the BBC presses ahead with the move.
Ministers put the free licence at risk under a deal in 2015 which passed responsibility for funding the £745 million-a-year policy to the BBC from June 2020.
North East Fife SNP MP Stephen Gethins said blame lies with the Tory Government, stating it had broken its 2017 manifesto commitment in which it promised to "maintain" pensioner benefits, "including free bus passes, eye tests, prescriptions and TV licences, for the duration of this Parliament".
He said: "Access to a TV is particularly important for elderly people who are housebound and may have little interaction with others, for some this can be their only interaction with the outside world.
"But meeting the cost of a BBC licence of £154.50 when you are on a state pension will be very difficult and, in some cases, mean elderly people will miss out or live in fear of being prosecuted for not being able to pay the fee."
Labour MP for Kirkcaldy and Cowdenbeath Lesley Laird also laid the blame at the feet of the Tories, calling them "utterly heartless".
She said: "Many elderly residents say TV staves off loneliness and social isolation – it's their main source of company. You can't means-test for that.
"This is just another example of how our welfare system is being systematically dismantled.
"We've already seen the impact of Universal Credit in our community, and this is yet another policy decision that impacts on the most vulnerable in our community.
"If Tory MPs had any compassion at all, they would act now and honour their manifesto commitment."
Shona Robison, SNP MSP for Dundee East, is angry more than 75% of those currently in receipt of the exemption in her constituency will no longer receive it when the changes come into effect.
"Many older people rely on the TV to keep in touch with what's going on and these proposed changes raise serious fears that many will feel more socially isolated as a result.
"It's hugely worrying as many will not be able to afford the new charges."
Douglas Chapman, SNP MP for Dunfermline and West Fife, said he too was "disgusted", adding: "The whole point of free licences was to keep pensioners out of poverty and this policy will inevitably force some older people into some difficult decisions so they can afford to keep themselves warm and eat."
BBC chairman Sir David Clementi accepted it would be "unwelcome news" and "a struggle" for over-75s but said copying the current system was "ultimately untenable".
He added: "What we need to do is be fair to all our audiences".
Downing Street said it was "very disappointed" by the BBC's decision, claiming it had expected the BBC to continue the concession, while Tory MP Damian Collins, chairman of the House of Commons culture, media and sport committee, said MPs will question the BBC chairman and director general on the "impact this will have on viewers and listeners."
But groups representing the elderly have condemned the move.
Caroline Abrahams, Age UK's charity director, described the decision as "shoddy".
She added: "Make no mistake, if this scheme goes ahead we are going to see sick and disabled people in their 80s and 90s who are completely dependent on their cherished TV for companionship and news, forced to give it up.
"Means-testing may sound fair but in reality it means at least 650,000 of our poorest pensioners facing a big new annual bill they simply can't afford, because though eligible for Pension Credit they don't actually get it.
"The BBC's decision will cause those affected enormous anxiety and distress, and some anger too.
"But in the end this is the Government's fault, not the BBC's, and it is open to a new Prime Minister to intervene and save the day for some of the most vulnerable older people in our society who will otherwise suffer a big blow to their pockets and to their quality of life.
"The decent thing for the Government to do is to continue to fund the entitlement until the BBC's overall funding deal comes up for negotiation in 2022.
"This would be warmly welcomed by our older population as a much fairer way to proceed."
'It has been given to us and then snatched away'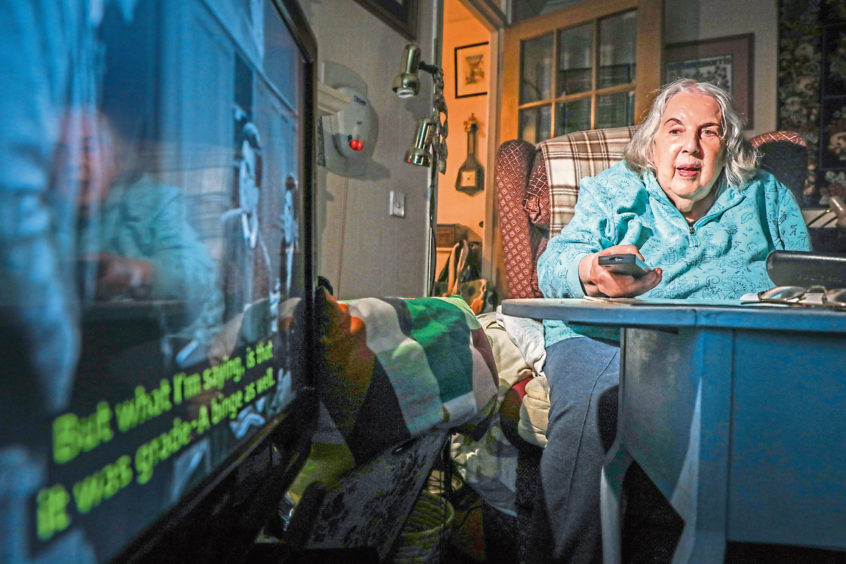 Pensioner Frances Headley doesn't use a computer or gadgets but enjoys settling down in front of the TV of an evening.
At 85, she has been exempt from the licensing fee for a decade and was shocked to hear she will soon have to pay £154 per year.
She said: "I am jolly annoyed about it because it has been given to us and then snatched away, especially when so many things are being taken from older people.
"They are cutting down on so many things and it does make life harder, especially when you have a limited income. I manage as best as I can but any small savings are very welcome.
"It's very expensive now too, it has gone up a lot since I last paid it."
Mrs Headley called on the government to cover the fee for over-75s, saying most of them are already struggling to make ends meet.
"The problem is so many things are costing more but, if you have a pension, you have a fixed income – you can't just go out and earn more money to pay the extra," she said.
"If pensioners have to pay for a TV licence now they will have to give up something else to cover the cost of that. We have to be even more careful.
"The government are the ones who have cut back so much recently so they should pay for it.
"I don't think many people know about it yet so I think it will come as a shock when they need to pay all that money.
"I'm not one for luxuries, I don't have a computer or anything like that so I don't think a TV is a lot to ask."