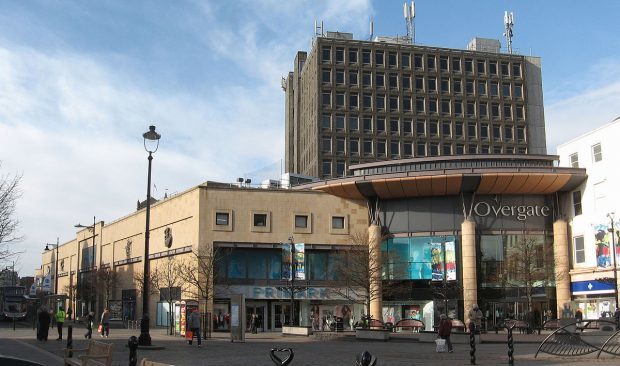 A towering Dundee city centre office block may not be demolished until Autumn 2020, more than two years later than originally planned.
10-storey-high City House, which rises above the attached Overgate Shopping Centre, was originally scheduled for partial demolition in summer 2018.
The plan, which would have seen the block lowered to just three floors, was put on the back burner while owners Legal & General Property ascertained the costs involved.
The company had taken the decision to knock it down despite having bought the building and the Overgate for £125 million in 2014.
The move was driven by a lack of interest in office space in the 50-year-old building.
One year on from the expected demolition, bosses say they are still trying to put a viable plan together.
Malcolm Angus, centre manager of the Overgate said: "Due to current market influences the project was put on hold last year.
"However, Overgate has completed a 're-engagement' meeting on 23rd May 2019 with all associated contractors with a view to driving the project forward over the coming months.
"We are now in the process of tendering the project to ascertain exact costs for the demolition.
"Our current building warrant expires November 2020 and the client is keen for all associated works to completed before this deadline."
The building has been empty since May 2018 after the only remaining tenants, pension company Curtis Banks, moved out from the 10th floor.
The plan, devised by real estate consultants CBRE, also forced the closure of Regis Hair which occupied unit 28 of the Overgate.
The block, built at the same time as the Overgate in the 1960s, survived the partial demolition of the original centre in 1998 when it was overhauled as part of a £150 million refurbishment.
Despite active marketing of the office space over the last five years, the current owners say there has been "little to no demand" meaning it has remained largely vacant.
In the original planning application, CBRE said removing the building would enhance the appearance of the shopping centre and wider city centre as it has "limited architectural interest".