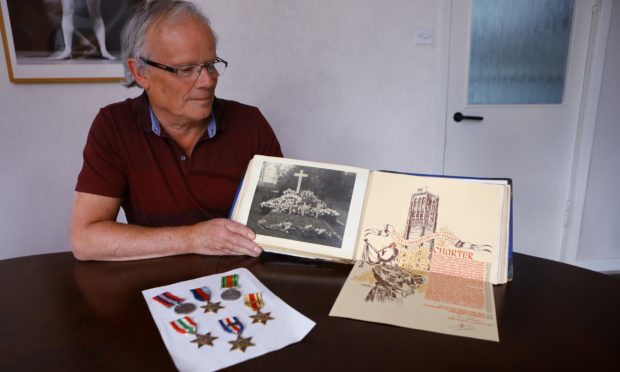 The Courier has helped bring the son of a wartime hero to the Dutch village he helped liberate.
Earlier this year, The Courier helped historian Wim Kievits in his bid to find Major Charles D Robertson, who lived in Newport on Tay.
Mr Robertson, who served with the Black Watch, helped liberate Vught in the southern part of the Netherlands.
As the 75th anniversary of the battle to free the town approached, Mr Kievits wanted to find out if it would be possible to trace Mr Robertson, who was known to have kept safe a handwritten map he had used on the day of the attack.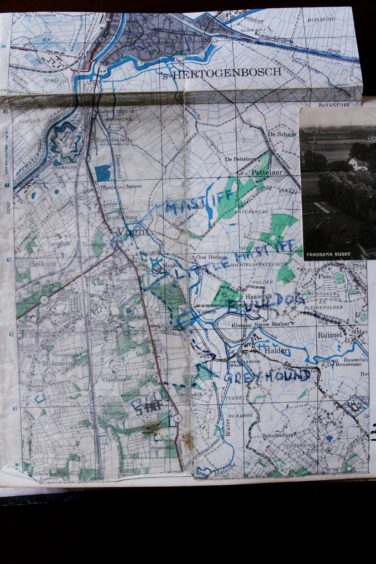 Mr Robertson's son Roy was delighted to see the appeal for information in the pages of The Courier.
Sadly, his father has passed away but the family have carefully stored, not only the map, but other artefacts.
Roy will visit Mr Kievits to share the precious memorabilia with him.
Mr Kievits said he was planning to tour the places his father had told him about on their visits to Vught in the fifties.
Like many of his generation, Roy said his father had spoken little to his wife and children of Second World War service.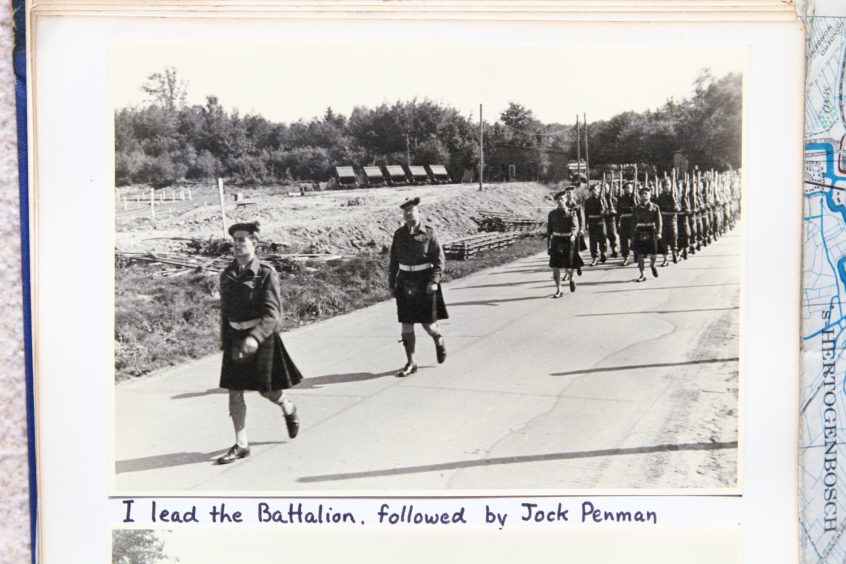 "It wasn't until the next generation came along that he spoke more," he said.
"It was when our son was doing a history project at primary school that we heard stuff we had never heard before."
Mr Robertson had paid return trips to Vught over the years, including commemoration anniversaries of its liberation.
Roy said: "He was still serving in Germany after the war and was sent back to Vught for that first celebration.
"When we were young we went to Vught and visited the people in the house that he had stayed in."
That affinity and friendship with the people of the town continued until he died.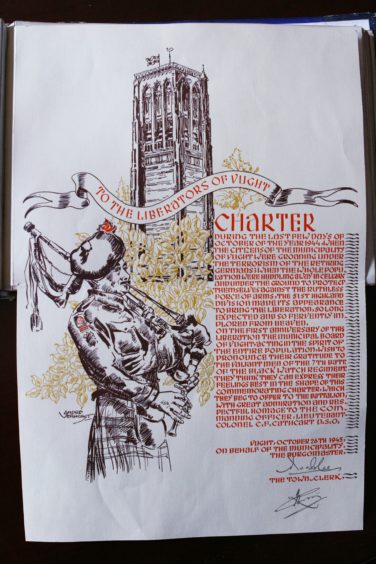 Mr Robertson, born in 1919, was a hugely popular figure in Newport. When he left the army he enrolled at Duncan of Jordanstone to study art.
Married to Kathleen, Mr Robertson went on to spend more than three decades as a teacher.
Away from the classroom he was a fine athlete, a member of Dundee Thistle Harriers, who represented his country in road running events.