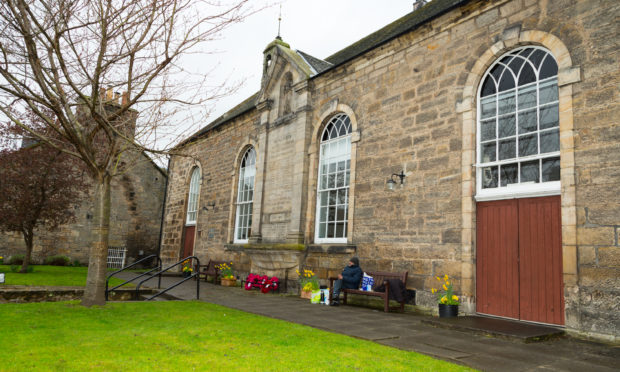 The Church of Scotland has moved to quell rumours a community hub in Aberdour faces closure.
There are fears St Fillans Church and its hall in High Street could be closed as part of a review of church properties across the country.
Last month, concerned villagers attended a meeting at the church amid concerns the hall, which is used by many community groups, could face the axe as part of the review.
The Church maintains no decisions have been made and the review is in the early stages.
Rev Dr Iain Greenshields, Presbytery Clerk of Dunfermline, said: "Set against a backdrop of wider reforms within the Church of Scotland, the Presbytery of Dunfermline has begun a special commission looking at how we can adapt for the 21st century and ensure the best possible stewardship of our resources to support our mission work.
"We are holding an initial consultation with each of our 24 congregations, which will give our church members the chance to pass on their thoughts during this process.
"The meeting held on Thursday June 6 in Aberdour was one of these meetings and is not a specific attempt to close St Fillan's Church or church hall.
"The special commission will report back with its initial findings in February next year.
"We will continue to meet with church congregations before an eventual plan for the future is formed."
The St Fillans hall hosts the village's Scouts and Brownies groups, as well as a toddler group, coffee mornings and other fundraisers among other events.
Iain Fleming, who chairs Aberdour Community Council, said: "St Fillans plays a hugely important part of the fabric of Aberdour.
"It's both an important link to the history of the village and continues to play central role in the village for people of all ages.
"The church hall as part of the parish in the centre of the village supports so many village groups, organisations and faith based groups."