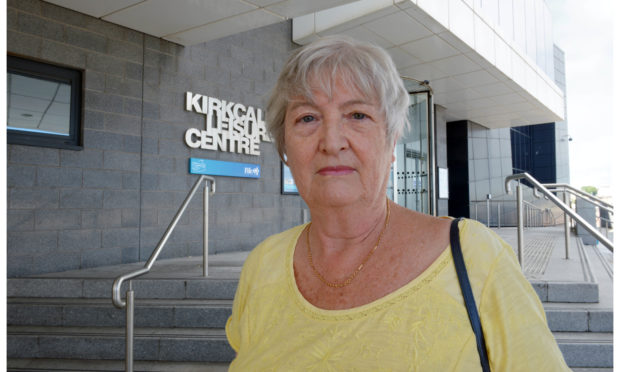 Fife swimmers are angry money-saving cuts to Fife Sports and Leisure Trust opening times will leave them out in the cold.
Kirkcaldy Leisure Centre training pool will open two hours later than the current 8am on weekdays.
Carnegie Leisure Centre will close three hours earlier, at 5pm, at the weekend.
The plan will leave many unable to take advantage of the pools, according to regular user Margaret Terras.
"Once it is changed, there will be no way back," said the 70-year-old.
She said many older people use the pool several mornings every week.
"Some people are already talking about cancelling their direct debit memberships – how is that going to help the financial situation at the centre?
"Recovering from a fall, I am mainly using the pool for exercises at the moment to strengthen my back and leg, before going back to actually swimming.
"Others use the pool for post-operative injuries too, for example knee and hip replacements.
"This is not possible in the large pool, which is solely set up for lane swimming and also much colder."
The lower temperature makes it unsuitable for many, including arthritis sufferers.
"On occasions, when we have had to use the large pool we are not well received by other swimmers, who are only interested in swimming lengths."
She added: "We are always being told to keep fit and exercise – how is cutting the hours going to help that?"
Mrs Terras also felt much-needed money was being flushed down the drain as two hot showers have run continuously for several months.
Chief operating officer Wendy Watson said the trust was not immune to the budget constraints of main funder, Fife Council.
"Despite consistent prudent financial management, the trust must now balance its budget with the funding level recently announced by Fife Council.
"The funding package, coupled with projected income which can be generated from centres and their programmes means the trust will not be able to maintain the current levels of existing services.
"This will inevitably affect the opening hours at some sports and leisure facilities across Fife."
Seeking to assure the Kirkcaldy early birds, she said as demand required, the trust could allocate a section of the shallow end of the pool from 8 to 10am which means swimmers would not have to do full lengths.
She said staff were aware of issues with the hot showers which were caused by stiff handles.
While the problem has been reported to the council, staff have been told to ensure they are turned off when not in use.
"The trust remains committed to widening access for all ages and abilities to enjoy the health and wellbeing benefits of physical activity, and since its launch, has consistently grown attendance rates to its facilities," she added.