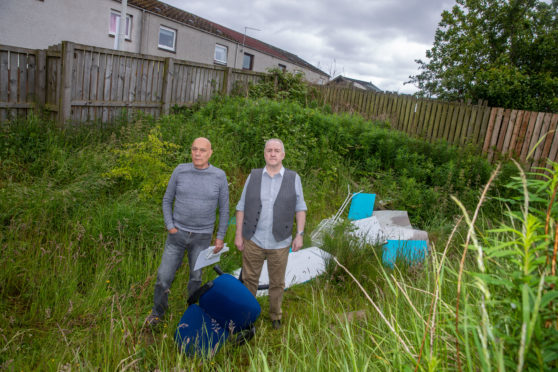 Fife Council has said it has "no duty" to act on claims of rats at a Kennoway fly-tipping site.
Village residents have been fighting for 10 years to get the eyesore cleaned up.
The patch of derelict ground at the rear of Springbank is a haven for fly-tippers and people living nearby say the site is infested with rats.
The council has described the presence of rats as "normal" because the site is in the country and borders a field.
Dawn Jamieson, team manager for safer communities, said: "This is a patch of open space that doesn't belong to the council.
"As it's in a rural area, bordering fields, it would be normal to find rodents and other wildlife living there and the council has no duty to interfere with that.
"We will send a team to investigate concerns of fly tipping but the responsibility for taking any action on private land lies with the owner."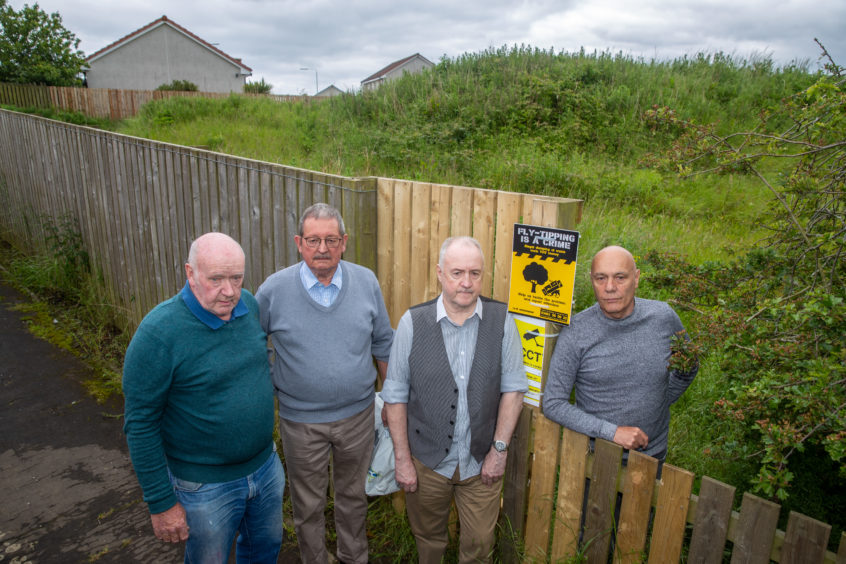 Residents claim the site is owned by local housing developer Mulberry Homes. However, when The Courier tried to contact the company, the  phone number supplied appeared not to be in operation.
The area is already fenced off, but people can still access the site through a gap.
Zander Frail, 69, who lives in Springbank, has called for the patch of ground to be properly fenced off.
"I have been fighting this for nine years, and for nine years I've been getting fobbed off because they didn't know whose land it was," he said.
"People from other areas look at it as a tipping ground, and a place to bring their dogs."
Eddie Thacker, 66, added: "Fife Council have been up so they must have acknowledged the problem. If they've acknowledged the problem, why are they not doing anything about it?"
Signs have been put up warning against fly-tipping and stating the area is covered by CCTV cameras.
However, residents said they were not aware of any cameras being at the site.
They also said an adjacent patch of grass is covered in dog mess, with pet owners failing to clean up after their pets while walking in the area.
Nearly half of all environmental complaints made to the council relating to the Levenmouth area are about fly-tipping.
Safer Communities Officers from the council have been patrolling problem sites and investigating incidents of dumped waste.
David Graham, Labour councillor for Buckhaven, Methil and Wemyss villages, said despite this there had been a "significant increase" in fly-tipping at the start of this year.
At the last Levenmouth Area Committee meeting, he said: "The perception I'm getting is complaints are much higher than they used to be.
"It seems to me from the calls and messages I've been getting that instances are getting worse.
"I'm wondering what we're doing as a council to address this issue that's a real blight on our communities and green spaces."