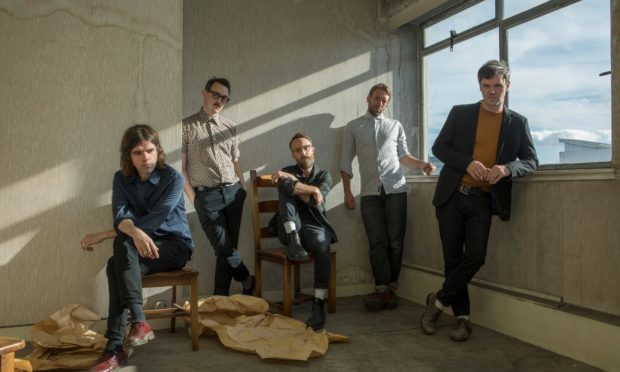 A Fife multi-arts festival which will run for six days for the first time has received a share of £147,576 from EventScotland.
It is good news for Dunfermline's Outwith Festival, which is going ahead despite the demise of organisers, the local business improvement district company.
Dunfermline Delivers recently lost a ballot among town centre traders which would have allowed it to continue for the next five years.
Fife Council has stepped in to ensure this year's Outwith goes ahead but other events, like the fireworks display and Christmas lights switch on, have come to an end.
Outwith, taking place across a range of venues and spaces across Dunfermline, has already attracted interest from Sweden and Germany.
It has received the funding from EventScotland's national programme fund to enhance  delivery and further develop Scotland's events portfolio.
Established in 2017 by Dunfermline Delivers, the event has a wide-ranging programme of music, comedy, theatre, literature, art and film.
Having grown year on year, it will run for six days from September 3 to 8.
EventScotland has given Outwith Festival a £12,800 award which will be used for digital video content and marketing, as the it looks forward to its biggest year yet.
A key component of the event is engaging local talent, giving them a chance to develop their skills as well as a platform to showcase them.
VisitScotland regional leadership director Caroline Warburton said: "Outwith Festival has been a great success and I'm thrilled it will be running for an extra two days this year.
"The funding from EventScotland will support the event as they aim to bring more visitors to the town to experience the superb local talent it has on offer.
"Scotland is the perfect stage and our national funded events play a fundamental role, not only in contributing to our diverse portfolio, but in increasing domestic tourism, and delivering real social and economic benefits to local communities across the country."
The festival's events manager Chris Foote said: "The funding from EventScotland has allowed us to enhance our visitors experience with better branding and signage, as well allowing us to push the festival to a wider audience via enhanced social media.
"Already we've had tickers purchased from Germany, Sweden, across Scotland and many areas of England and this funding will make sure they have all the information they need to have a great visitor experience."