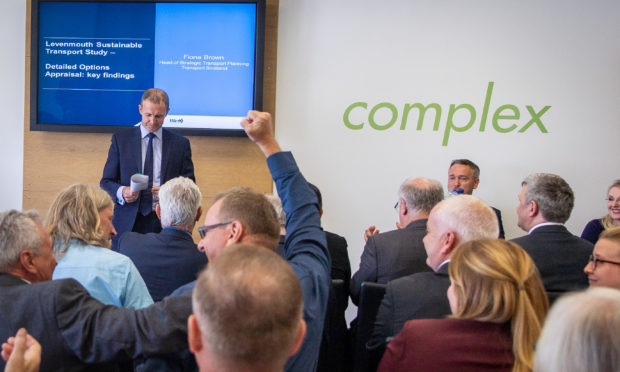 Levenmouth will have a railway within five years, it has been confirmed.
There were celebrations on Thursday as Transport Minister Michael Matheson announced a £70 million investment to reopen the line between Leven and Thornton, which closed 50 years ago.
A further £10m will be ploughed into a Levenmouth Blueprint fund aimed at maximising the benefits of the rail link for the local economy.
Detailed design work for the reinstatement of the five-mile stretch of track for passenger trains will begin on Friday.
Railway stations will be built near Leven swimming pool and at Cameron Bridge, with trains taking people to Edinburgh in little over an hour.
The announcement – which prompted cheers of joy from local campaigners – has been hailed as potentially transformative for Levenmouth and the surrounding area, where public transport links have been described as poor.
Supporters say it will improve access to employment, higher education, leisure and healthcare for the community, while making the area more attractive for business investment and tourism.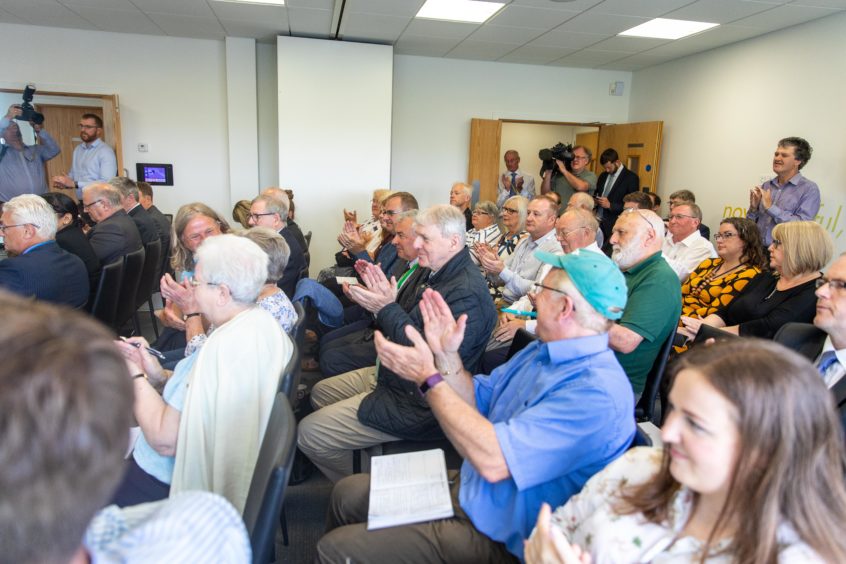 Jubilant rail link campaigners who led a five-year crusade to reopen the line hailed the news as "absolutely fantastic".
Eugene Clarke, chairman of Levenmouth Rail Campaign (LMRC), said: "It's what we've been working for for all these years.
"The people of Levenmouth and surrounding areas will benefit so, so much from this with access to jobs and access to education.
"The main thing for me is it opens up opportunities for our young people and the generations to come."
The rail link will be combined with improved local bus services, as well as cycling and walking facilities, all of which emerged as the best performing options in the Levenmouth Sustainable Transport Study.
Mr Matheson said he was extremely pleased the case had been made for the railway.
"The detailed appraisal work that has been carried out suggests that improved transport links, which give Leven a direct rail link to the capital, will lead to an enhanced local economy, bringing better access to employment and education and the potential for new investment," he said.
"Easier and more sustainable travel options will make it easier for people to reach hospitals, schools and visit other areas of the country as well as giving better access to Levenmouth."
The Levenmouth rail link is the first new railway line to be approved by the Scottish Government since the Borders railway was given the green light in 2006.
SNP councillor Ken Caldwell, convener of Levenmouth area committee, said: "This is fantastic and the investment in the Levenmouth Blueprint is the icing on the cake."