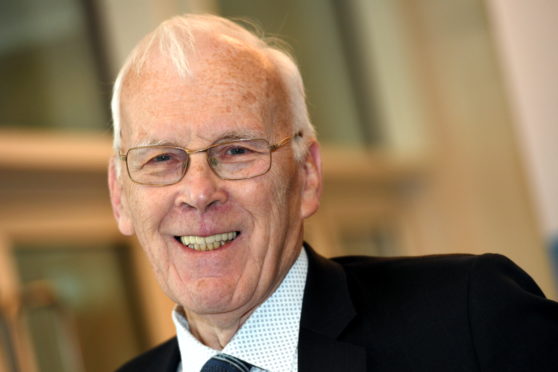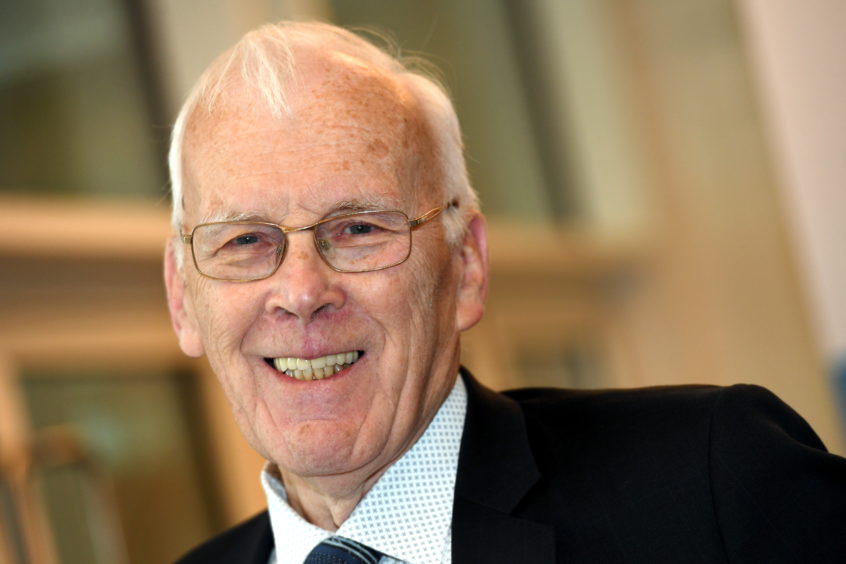 Scottish businessman Sir Ian Wood GBE has been named as one of the recipients of the prestigious Carnegie Medal for Philanthropy.
The medals are awarded once every two years to a handful of global philanthropists in memory of Dunfermline's Andrew Carnegie, who died 100 years ago.
Sir Ian, chairman of The Wood Foundation which was established in 2007, is the only European on this year's list and said he was "very proud and honoured" by the accolade.
"I feel a particular pride in representing Scotland on this, the 100th anniversary of the passing of our greatest national philanthropist," the 77-year-old said.
"My own philanthropy has undoubtedly been at least partly inspired by Andrew Carnegie, an industrialist turned philanthropist who gave people huge opportunities locally and globally.
"I hope he would be pleased with a fellow Scot, albeit one from a different generation, who has achieved a tiny fraction of his accomplishments in increasing access, reducing inequity and giving people the tools and platforms to help themselves."
The Wood Foundation's work in the UK and Africa promotes sustainability and systemic change on the basis of helping people to help themselves.
In Rwanda and Tanzania, this means transforming regions through the tea industry.As well as investing funds and expertise, the trust is training 5,000 smallholder farmers each year to create a sustainable industry which can hopefully be successful for generations to come.
More than 70,000 smallholder farmers now work directly with the foundation on up to 20,000 hectares of land, creating additional employment for more than 30,000 people.
Recently, more than 9,000 smallholder farmers in Rwanda, many of whom had previously been living in poverty, held two celebration events called Barazzas to thank the Wood Foundation.
In Scotland, the flagship programme is the Youth and Philanthropy Initiative (YPI), which has introduced more than 175,000 young people to philanthropy through the responsibility of awarding nearly £4 million to charities.
Aberdeen-born Sir Ian, who built a family business into the multi-million-pound oil services giant, the Wood Group, said: "Meeting the people who are engaging with our programmes and hearing their stories is always inspiring.
"As Carnegie himself said: 'You cannot push anyone up a ladder unless he be willing to climb a little himself'.
"This medal is as much a testament to them as it is to us. It also recognises the invaluable support of my family and the work being done by the teams of talented, committed and professional people who are managing our philanthropic activities."
Sir Ian Wood will collect his medal and Andrew Carnegie bust at a ceremony in New York in October.