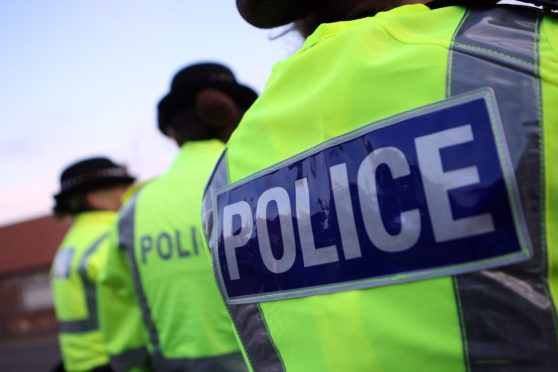 Calls to crack down on the illegal use of off-road motorbikes in Levenmouth have been stepped up after a woman suffered serious injuries in what police are treating as an attempted murder over the weekend.
Emergency services were called to Kirkland Walk in Methil shortly after 1.40am on Saturday morning following reports a motorbike had struck a pedestrian.
Paramedics treated the 45-year-old casualty, who was conscious and breathing, at the scene before taking her to Kirkcaldy's Victoria Hospital with serious injuries to her leg.
It is understood the woman has undergone surgery over the weekend and is expected to make a full recovery.
However, Detective Inspector Christopher Mill, of Levenmouth CID, confirmed officers were taking the incident far more seriously than just an accident.
"The collision appears to have been intentional and we are treating the matter as attempted murder," he said.
"We would urge anyone who may have witnessed and incident or who may have any information to get in touch as a matter of urgency."
The episode has put a renewed focus on the motorcycle and quad bike menace which has plagued the area for years.
Local police inspector Tom Brown recently described the behaviour of some riders in Levenmouth area as a "threat to public safety". He said he feared somebody would be killed by the illegal use of motorbikes and called for a change in legislation.
Labour councillor David Graham said he had been made aware of the incident at the weekend.
He said: "Illegal use of motorbikes have been a blight on our community and a major issue for a number of years, and I have been pushing the relevant services including the council and the police to take action where possible to reduce this major concern for our community.
"The services have been working very hard to deal with the issue and continue to do so.
"The police have advised me that they are pursuing positive lines of inquiry in this case to have the perpetrator brought to justice.
"I forward my best wishes to the victim of the incident to hopefully make a full recovery from any injuries they have."
Police were back at the scene at the corner of Methil Brae and Kirkland Walk on Sunday afternoon, with a collision investigation team carrying out a probe into the circumstances.
No one has yet been charged in connection with the incident. Police said a motocross-style bike had been recovered at the scene.
Anyone with information is asked to contact Levenmouth CID on '101' quoting police incident number 404 of August 10.
Alternatively, information can be reported anonymously via Crimestoppers on 0800 555 111.