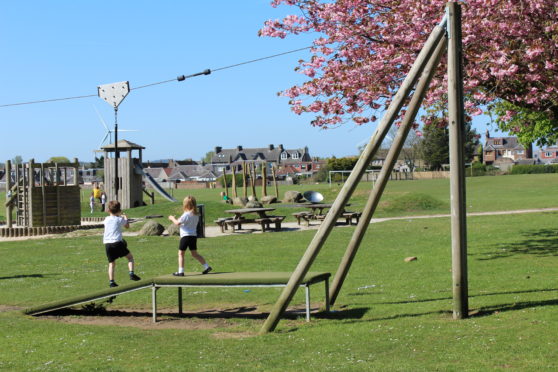 Communities are being urged to have their say on controversial plans which could dramatically change play park provision across Fife.
It would cost £34 million to refurbish existing sites and Fife Council has drafted a Play Spaces Strategy o address some of the long-term challenges it faces in developing and maintaining them.
The local authority manages 446 sites with play equipment in parks and green spaces but 82% of the play equipment is expected to reach the end of its life in the next decade while 151 sites have three or fewer pieces of play equipment with limited value.
A consultation will run until December to gather feedback to influence the final plan, with many parks likely to be removed or altered.
Greenspace officer Kevin O'Kane said: "It's important that we have good green spaces for children to play in.
"We want to reshape play parks to make sure that we can offer high quality and varied outdoor play opportunities for children of all ages and we need to ensure we have suitable resources and budget to sustain this longer term."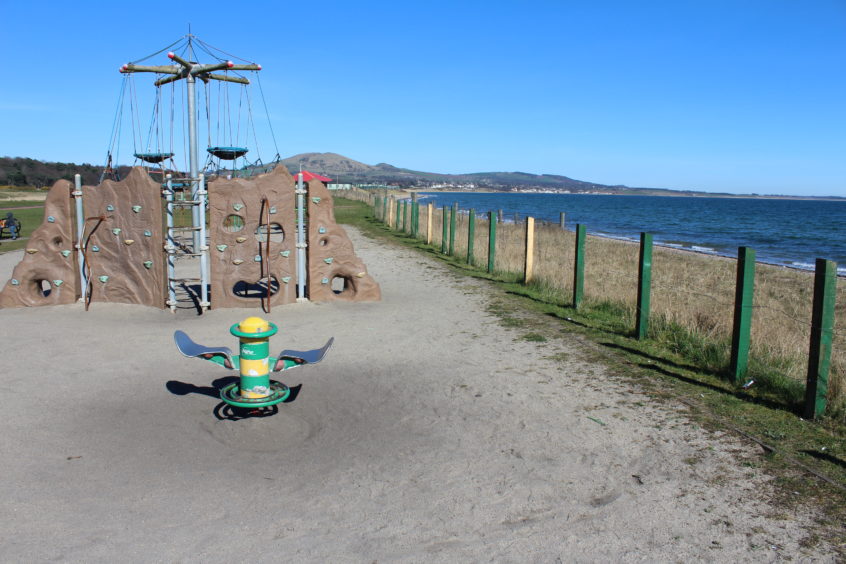 Every area has population-dependent proposals, with parks falling into different categories.
Glenrothes currently has 83 sites in town but the strategy suggests that should be cut to 32.
One larger "destination" play park is proposed along with five "town" play parks and 26 "neighbourhood" play parks. The other 51 sites will be transformed into green spaces for play.
Another example, Dalgety Bay, would see the number of sites cut from 13 to six, consisting of one town play park and five local play parks, including two new ones, and eight green spaces.
Mr O'Kane said: "We think this will offer improved opportunities for children's play, but it does mean redesigning what's currently on offer across Fife.
"152 of the play sites could be transformed into green space that offers alternative play features.
"So, instead of replacing manufactured equipment when it gets to the end of its life, we could look to redesign the area with features such as timber logs, balancing beams, landform, picnic tables and boulders instead.
"We're looking forward to working with local communities to finalise the plans for their areas and encourage as many people as possible to share their ideas and opinions."
The draft strategy and maps that show proposals for each local area are available online at www.fifedirect.org.uk/playparks – and there is also a link to the online consultation, which will run until December 10.
Public meetings will also be held across Fife to discuss the future of play spaces.
The schedule for meetings is as follows:
Dunfermline Area – September 11, 6.30pm to 8.30pm at the Dell Farquharson Community Leisure Centre.
Cowdenbeath Area – September 18, 6.30pm to 8.30pm at Beath High School.
Kirkcaldy Area – October 2, 6.45pm to 8.45pm, Templehall Community Centre.
Levenmouth Area – October 23, 6.30pm to 8.30pm, Sandy Brae Centre, Kennoway.
Glenrothes Area – October 30, 6.30pm to 8.30pm, Fife House.
Forth Bridgehead – November 6, 6.30pm to 8.30pm, Rosyth Parish Church.
Howe of Fife, Cupar and St Andrews – November 13, 6.30pm to 8.30pm, Wilkie Memorial Hall, Pitlessie.
Tay Bridgehead – November 20, 6.30pm to 8.30pm, Dolphin Centre, Tayport.
East Neuk – November 27, 6.30pm to 8.30pm, Pittenweem New Town Hall.
West Fife – December 4, 6.30pm to 8.30pm, Valleyfield Community Centre.