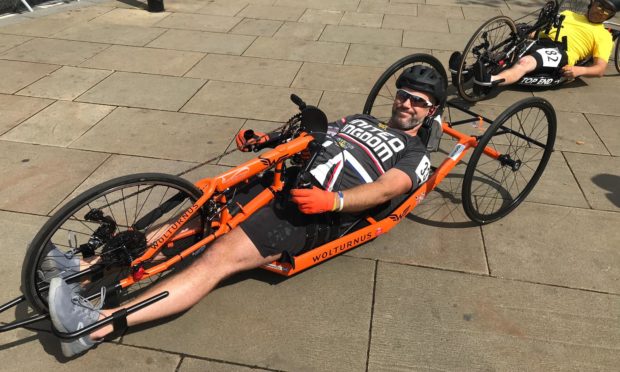 A trio of Fife heroes are on course to reach the next stage of selection to the Invictus Games.
Veterans Ben Groves from Dunfermline, Ken De Soyza from Kirkcaldy and  the Royal Navy's Stuart Padley, who lives in Glenrothes, all competed in the Invictus UK trials in Sheffield.
While this is not a selection event for the next games, due to be held in The Hague in 2020, competitors can put themselves forward to become part of Team UK.
The three men were chosen to take part in the trials supported by forces' charity Help for Heroes.
Around 350 wounded, injured and sick veterans and service personnel competed in nine sports as a showcase of the power of sport on their recovery.
Ben, who competed in cycling, came home to Fife with gold in the cycling time trials.
Meanwhile Ken took bronze in his cycling category.
The medal was described as "a bit of a shock" by him.
Stuart came fourth and sixth in his indoor rowing events, in endurance and sprint respectively.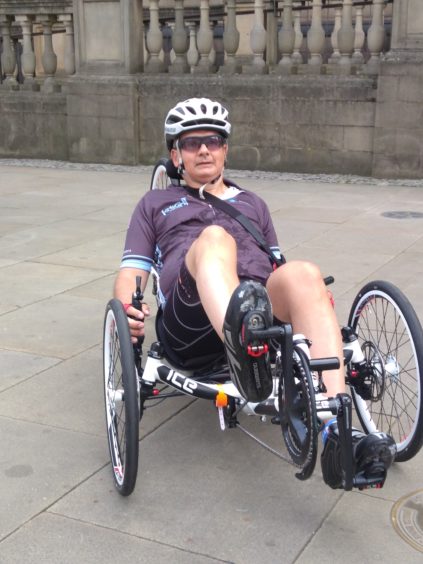 All three are now aiming their sights on taking part in the final training sessions at the end of the month.
Ben and Stuart are aiming for Bath while Ken is hoping to head to Nottingham as they progress on their route towards, hopefully, being selected for a place in Team UK.
Ben was medically discharged after 17 years in the forces, serving latterly as a bomb disposal expert.
He suffered serious injuries when he was involved in numerous explosions as part of an explosive disposal team in Helmand in 2010.
Ken, who served in the RAF for 22 years, suffered serious injuries when he was hit by a car in 2016 while cycle training for trials for the Invictus Games, established by the Duke of Sussex.
Stuart has been in the navy for eight years.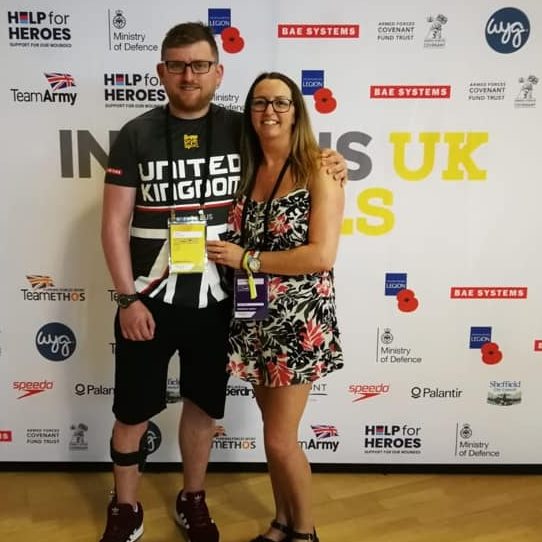 Early last year he suffered a stroke at the age of only 30 which has left him with mobility problems and language impairment.
His passion was golf and he also played a lot of football, but since his illness he has formed new interests in indoor rowing and archery.
Stuart said: "I had an amazing experience at the Invictus UK Trials.
"It has made me more determined than ever to carry on with the Invictus journey."
The trio are hoping to follow the Invictus Games' success of Cardenden's Michael Mellon, who left the last games in Sydney with a hat-trick of medals.