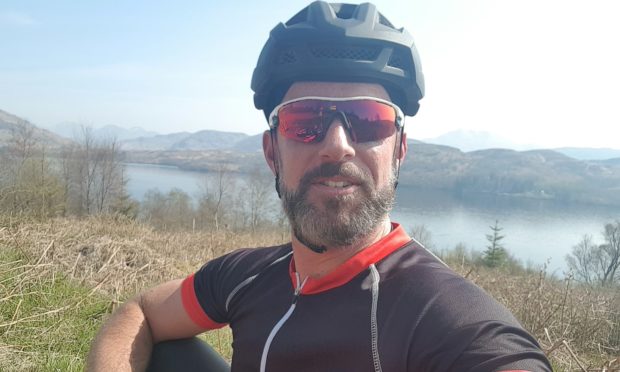 A Fife forces trio will compete in the Invictus UK trials starting on Monday.
Three men have been chosen to take part in the trials, supported by forces charity Help for Heroes.
The Sheffield event will see up to 350 wounded, injured and sick veterans and service personnel take part in up to nine sports in a showcase of the power of sport on recovery.
Help for Heroes has trained and prepared the team, which includes veterans Ben Groves from Dunfermline, Ken De Soyza from Kirkcaldy, and Stuart Padley from Glenrothes, who is in the Royal Navy.
Ben, 39, was medically discharged recently after 17 years in the forces, serving as a military policeman and later as a bomb disposal operator.
He suffered serious injuries when he was involved in numerous explosions as part of an explosive disposal team in Helmand in 2010.
"My injuries turned my life upside down and I could no longer do the activities I once enjoyed," he said.
"I initially struggled to come to terms with this and my mood dipped severely."
Help for Heroes took him under its wing and showed him a world of adapted sport.
"I trained every day on an old, borrowed bike and felt again the passion, excitement and belonging I had been missing," he added.
"A part of me had been hollow without it."
Ken, who served in the RAF for 22 years, suffered serious injuries when he was hit by a car in 2016 while cycle training for trials for Invictus Games, established by the Duke of Sussex.
"I was fortunate to attend the Warrior Games in 2016 which gave me the chance to see what I could achieve following my medical discharge in 2002.
"At the time I was the fittest I had been since my first back spasm in 1995 in service.
"The severe injuries I sustained in my accident have set me back dramatically, including loss of use of my left arm and subsequently, loss of my job which I had retrained for.
"Attending the UK Trials will be a milestone in my recovery and spur me on in my training again."
Stuart is recovering from a stroke in 2018, aged just 30.
The naval aircraft handler said: "The trials will enable me to put to the test all of the exercises I have learnt during my recovery and demonstrate to my family and those that helped me that every little has helped and what I can achieve."
Martin Colclough, head of sports recovery at Help for Heroes, said the trials will be a brilliant demonstration of the power of sport.
All Invictus UK trials competitors can put themselves forward to become part of Team UK for the Invictus Games in The Hague 2020.