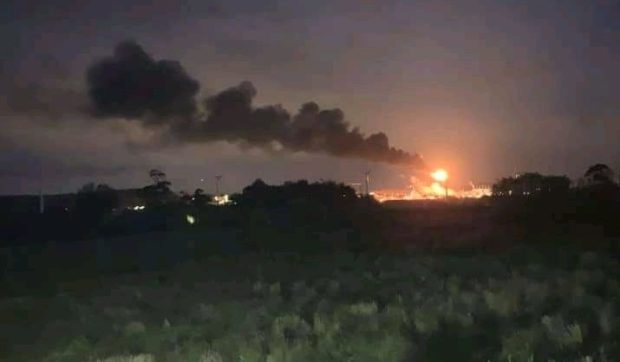 Staff at the Mossmorran chemical plant in Fife say they are working "24/7" to deal with issues at the site which led to it being shut down for a month.
ExxonMobil told the Scottish Environment Protection Agency (SEPA) just over a week ago that the Fife Ethylene Plant would be temporarily shut down after two of three boilers failed, prompting another period of flaring.
Local residents have complained of repeated unscheduled flaring incidents leading to noise, disturbed sleep, light pollution and vibration to houses.
In an update to community members on Friday, Jacob McAlister, plant manager, said the plant had been "de-inventoried", meaning no gas was being processed through the process equipment on site.
"We have set up a dedicated team to focus on assessing the mechanical issues with our two boilers and then deliver a repair plan," he added.
"A specialist contractor has already been appointed and we are working 24/7 to complete this work safely, and as quickly as possible.
"We will communicate an updated schedule as it develops.
"During this time, we will also be conducting additional maintenance actions to further improve our future reliability."