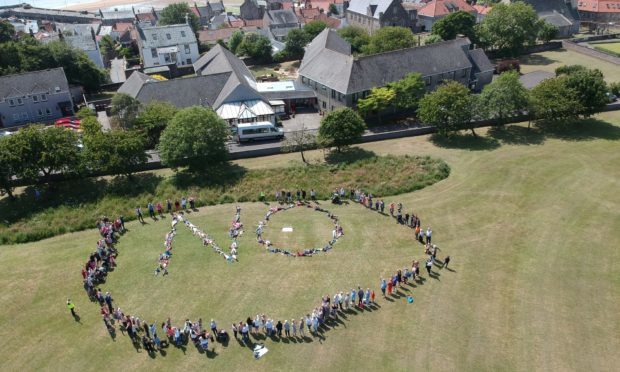 Health and social care leaders have failed to find an alternative site for a vital new care home in the East Neuk.
Ladywalk House, in Anstruther, is in urgent need of replacement due to its age and deteriorating condition.
Since a new building on part of neighbouring Bankie Park was ruled out amid public outcry a year ago Fife Health and Social Care Partnership has been unable to find a suitable alternative location.
Managers are now investigating whether the existing building can be redeveloped, although it is understood the option poses difficulties.
East Neuk and Landward councillor Bill Porteous voiced disappointment at the apparent lack of progress in 12 months.
He said: "Perhaps had officers taken local East Neuk and Landward ward councillors into their confidence we could have helped them.
"In essence we are one year down the line and no progress."
The Liberal Democrat member said he had requested an urgent meeting with the partnership's divisional general manager David Heaney and health and social care spokesman, Councillor David Graham.
Kilrenny, Anstruther and Cellardyke Community Council said it would support attempts to redevelop Ladywalk House as the need for better accommodation intensified.
Chairman Andrew Peddie said: "Having made it clear that the original plan to build a new care home on Bankie Park was unacceptable to our community we made it clear that we would do what we could to help find an alternative site in Anstruther or the surrounding area.
"Other sites have been considered but eventually eliminated.
"We believe that plans are now being discussed to develop the current Ladywalk site and have been told from the start that this will be technically very difficult.
"The money for this project has been ring-fenced but the need for a replacement Ladywalk is becoming desperate.
"The existing building has reached the end of its life and it is becoming more difficult to provide the care and environment  the residents deserve.
"We know that Fife Health and Social Care Partnership have worked hard to locate other sites and appreciate the efforts made.
"Hopefully now all efforts will be applied to develop a workable plan for new care facilities on the existing site."
Mr Heaney said: "Over the past 12 months, we have been continuing with our efforts to find a suitable location to site the replacement care home for Ladywalk House.
"However, to date we have been unable to find suitable land in and around the Anstuther area to accommodate this.
"We are now exploring whether we can redevelop the current site and how this would be managed.
"Discussions with housing and property services colleagues are at an early stage and no decision has yet been reached."