The fire that devastated Woodmill High School was one of the biggest dealt with by Scottish firefighters this year.
Scottish Fire and Rescue Service area manager Roddie Keith said the extent of the ferocious blaze and the resources needed to extinguish it were equal to last year's fire at Glasgow School of Art.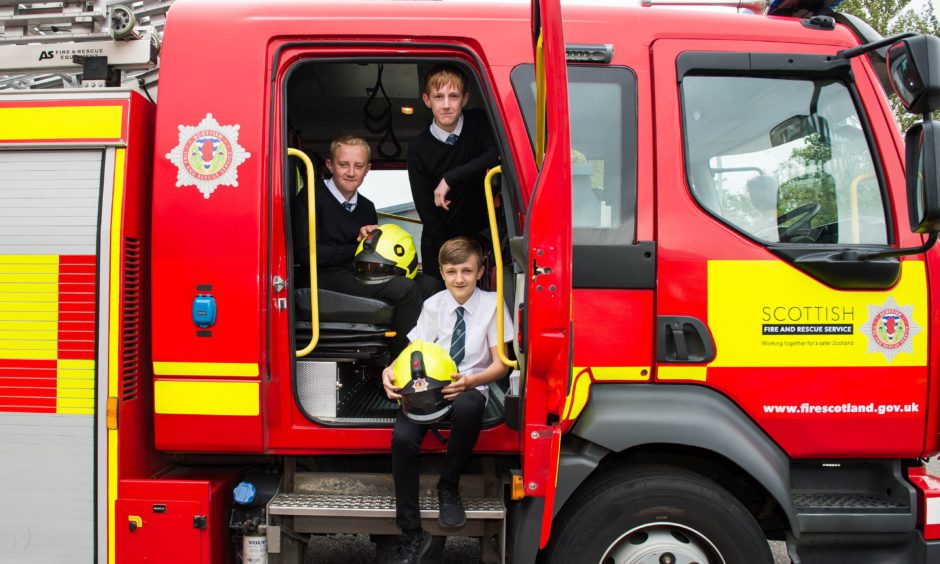 Both were designated category five fires, the most serious and challenging level under firefighting guidelines.
More than 80 firefighters were involved in tackling the inferno at the Dunfermline secondary school on August 25, compared to the 120 called to fight the flames that ultimately destroyed the Glasgow art school in June 2018.
Mr Keith said several members of the crews involved at Woodmill were local and included a former pupil and the father of a current third year student.
"It was a tough fire and it was hard going," he said.
It was previously revealed firefighters were inside the burning building in a bid to prevent the flames from spreading.
"The only way to prevent further spread into the remainder of the building was to get firefighters inside," said Mr Keith.
"It was spreading in the cavaties and voids. We were knocking it back but weren't getting to the seat of the fire.
"In the last couple of years there have only been two to three fires of that scale in Scotland."
Mr Keith, one of the incident commanders on the night, was speaking as the first Woodmill pupils resumed lessons at their temporary schools and demolition of the fire-damaged buildings began.
S5 pupils were welcomed to Fife College by their rector Sandy McIntosh and college principal Hugh Hall. They were treated to a free breakfast, while Mr McIntosh was also at St Columba's High with its rector Kevin O'Connor to greet S6 students.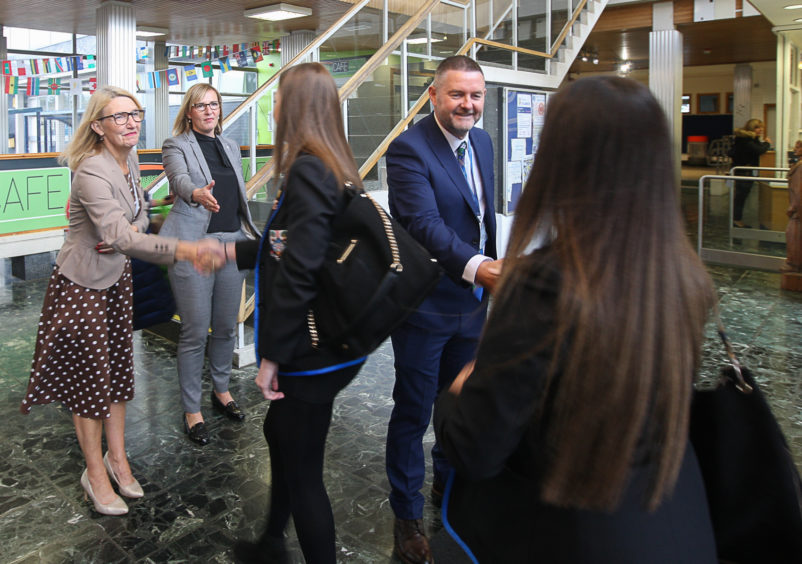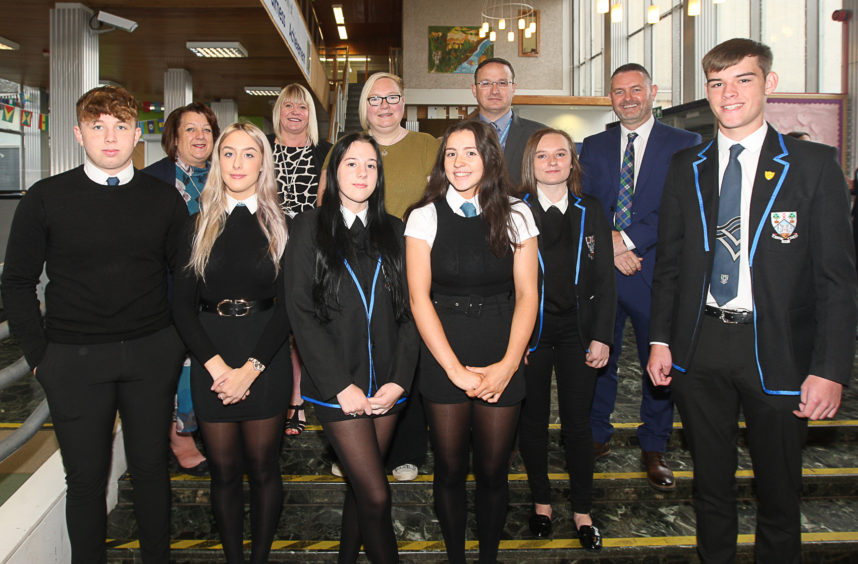 Other year groups will begin at schools in the area on a phased basis during this week.
Meanwhile, a group of third year pupils visited Dunfermline fire station on Monday to hand over a basket of fruit, donated by local florist RC Ferguson, as well as a box of Heroes chocolates.
David Agnew, 14, and 13-year-olds Coolan Bell and Kieran MacManus said they wanted to convey to the fire service the gratitude of the whole school community.
"We felt it was the least we could do to thank them for all they did," said Coolan.
"They risked their lives to help us and we're so grateful."
Tens of thousands of pounds has already been raised by the community in the wake of the fire in a bid to replace lost equipment and resources and fundraising events will continue.