VIDEO UPDATE: Footage highlights size of task to clear tractor embedded in Fife home
By
Stephen Eighteen
September 23 2019, 9.57am
Updated: September 23 2019, 12.12pm
Video footage has revealed the size of the task faced by emergency services to remove a tractor that has plunged into the basement of a house in Fife.
Emergency services rushed to Lundin Links on the morning of Monday September 23 after a tractor left the road at the A915 Largo Road.
Ambulance and police are on the scene and the road has been closed as they deal with the incident.
There is no news on any injuries.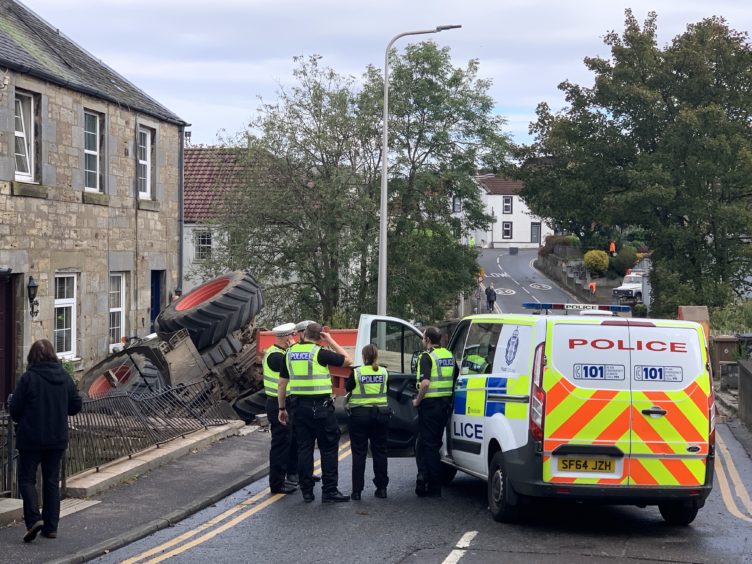 A spokesman for Police Scotland said: "Officers were alerted at at around 9.15am this morning to reports of a vehicle having crashed into a house on the A915 Largo Road in Lundin Links.
"Ambulance and police are at the scene and Mill Wynd has been closed as a precaution."