Plans for a £3 million revamp of Kirkcaldy's Adam Smith Theatre have been described as a "fitting" way to celebrate 120 years since the opening of the Fife venue.
Friday will see staff and supporters of the theatre look back on more than a century of artistic endeavours and social gatherings but the community is already looking to future proposals to turn it into a vibrant hub for Kirkcaldy and wider Fife.
Work on turning the building from a traditional civic theatre to a modern multi-purpose facility could begin in April 2021.
Councillor Judy Hamilton, convener of Fife Council's community and housing committee, said: "It's great to reflect on this iconic building, as we embark on taking it forward into a vibrant creative hub for the arts.
"This is the Adam Smith Theatre's biggest transformation yet, with ambitious plans in place to ensure its continued success into the future."
The Adam Smith Halls was built as a memorial to Kirkcaldy's social philosopher and the father of modern economics and opened in 1899 by philanthropist Andrew Carnegie.
Former Kirkcaldy provost, Michael Beveridge had left a bequest of £50,000, equivalent to more than £6 million today, for building a public hall, park and library.
More than 40 years from its last redevelopment in the 1970s, Adam Smith Theatre remains at the heart of Kirkcaldy's cultural scene.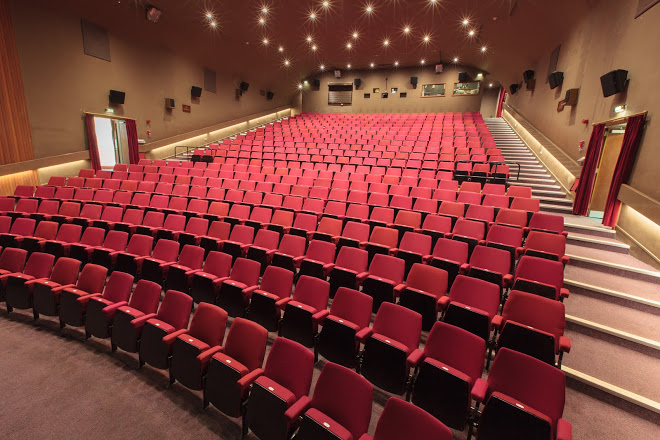 Heather Stuart, chief executive of Fife Cultural Trust (ONFife), said: "Michael Beveridge's original vision was to create a place that was of cultural and social value to the people of Kirkcaldy and over the last 120 years the Adam Smith Theatre has not only fulfilled that intention, it has grown to have cultural significance to the whole of Fife.
"It is fitting that in this 120th anniversary year we are now looking to develop the theatre again so it continues to not only meet the needs of its community but can inspire creativity and new enterprises in the 21st century."
120 years at the heart of Fife's cultural community

In its early years, the theatre became a popular venue for opera and orchestral concerts, dances and even boxing tournaments.
In 1913, the silent movie From the Manager to the Cross became the first of many films to be shown in the building, with films still being screened today.
It saw active service during both world wars.
In World War One, 300 members of the Highland Cyclist Battalion were billeted there, while during World War Two it was home to Polish troops.
After the war, Perth Theatre began to produce regular plays in the venue, and strong links were forged with Kirkcaldy's Amateur Operatic Society and Gilbert and Sullivan Society.
To mark the 250th anniversary of the birth of Adam Smith in 1973, the halls were renovated to create a cultural centre for the community at a cost of £250,000.
By all accounts, the redevelopment work was not without controversy.
When national company George Wimpey and Co was given the contract, Fife Building Trades Employers Association argued there were local companies more than capable of handing the project, saying: "It seems decidedly strange that, as we look forward to the 250th anniversary of the birth of Adam Smith, Kirkcaldy's most famous son, today's sons are not even given the opportunity to either discuss the matter with our council or to enter into an open competition for the work."
The building reopened as the Adam Smith Centre, with its first event being a top-level economic conference discussing themes such as 'Adam Smith as a Social Thinker and/or Moral Philosopher' and 'Adam Smith and the Political Economy of Marxism'.
The then Provost John Kay said: "Once the people of Kirkcaldy are able to come and see the Halls and see what we have got for our money, there will be no doubt at all in the minds of any that the venture was worthwhile and that the vision and the courage of the council in agreeing to this and pushing it forward with the vigour they did was justified."