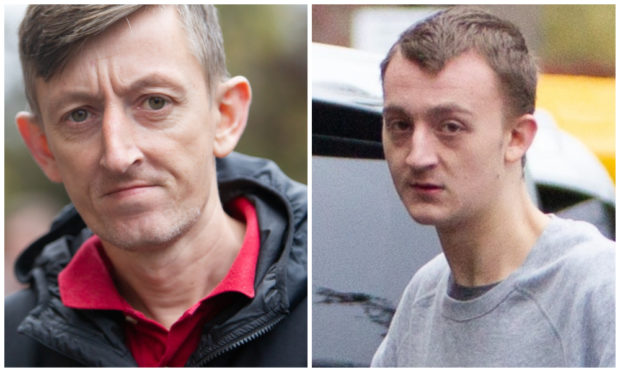 The sentencing of a group involved in an Angus street breach of the peace during a so-called sting operation by paedophile vigilantes has been delayed until February.
Three men and a woman, all masked, were part of a group which descended on Forfar's Old Halkerton Road in Forfar in August last year to confront an alleged sex offender.
The incident involving members of the Wolf Pack Hunters UK group triggered a major police operation, lasting hours.
A total of six people initially faced charges in connection with the incident.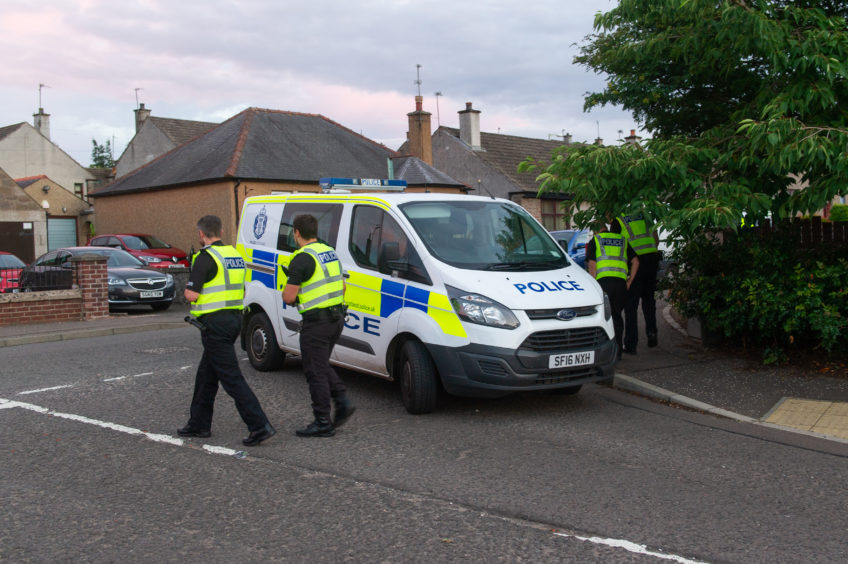 Gordon Buchan, 39, and Jay Buchan, 18, both of Glenfinnan Road, Glasgow, along with Karen Ferry, 48, of Lilac Avenue, Dalkeith, and Marcin Kuciak, 38, of Easter Drylaw Place, Edinburgh, all previously pled guilty to a charge of breach of the peace, committed on August 15.
They admitted attending the street as a group, behaving in an offensive manner, presenting banners and, with hoods over their heads and faces masked, shouting, swearing and making offensive remarks while broadcasting their behaviour live on social media.
The case against the four had been continued for the preparation of criminal background reports but Forfar Sheriff Court heard on Thursday that social workers had been unable to compile a report on Gordon Buchan after he twice failed to turn up for interview.
Buchan's solicitor said his client had not received an initial letter due to postal difficulties in the 14-floor block of flats he lives in.
A letter for the second appointment had arrived at 1pm on the day an interview had been scheduled for 11am, the agent added.
"My client's position is that he has done everything he can to co-operate with this," said the solicitor.
Kuciak was not present in court and his solicitor said that was due to the accused's vehicle breaking down en route to Forfar.
He said his client was due to leave Scotland within days to return to Poland for the festive season.
Sheriff Gregor Murray said: "I am bound to say that I haven't heard the narrative and I suspect I am going to have to try to deal with you all together."
"In addition, two of you are already subject to court orders imposed for similar offences and that is something I want to give closer consideration to once I have heard the narrative."
They will now return for sentencing on February 13.
The incident happened just before 8pm when a group appeared at a property there and began remonstrating with a man and others in the house. They were eventually escorted from the street at around 11pm and police maintained an overnight presence at the property.
A video of the Forfar incident on the Wolf Pack Hunters UK Facebook site was viewed more than 25,000 times before being taken down.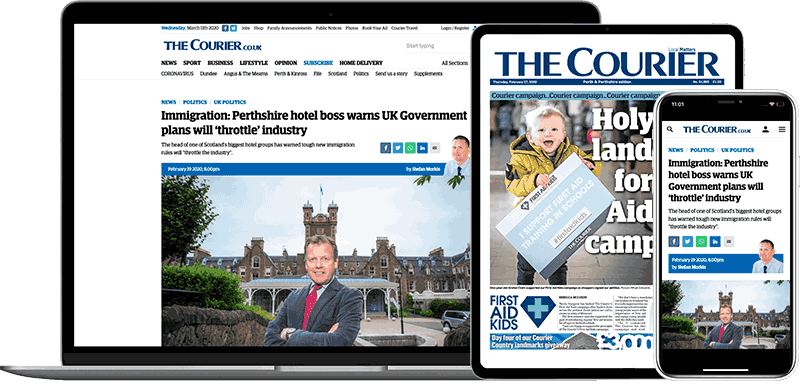 Help support quality local journalism … become a digital subscriber to The Courier
For as little as £5.99 a month you can access all of our content, including Premium articles.
Subscribe