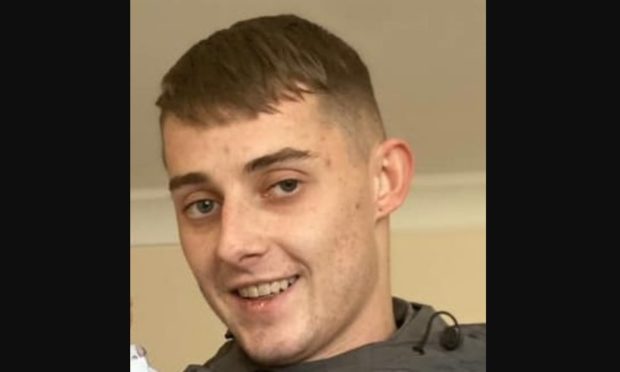 A young Angus mechanic convicted for the fifth time of driving without insurance after a low sun crash has been told by a sheriff he is lucky prison was not a sentencing option.
Jack Conway rammed the rear end of another car on a back road near Forfar last February when he failed to see the vehicle slowing down to let another car make a right-hand turn.
The 25-year-old was slammed by Sheriff Derek Reekie at Forfar for making lawful drivers pay through their insurance premiums for his "total disregard" for the law.
Conway, of Lilybank Crescent, Forfar admitted driving on February 11 2019 without insurance, and driving carelessly, causing a crash which led to himself and another driver being hurt.
Depute fiscal Matthew Kerr said the crash happened just after 8am when the vehicle in front of Conway slowed behind a car turning into a farm road.
"The complainer braked behind the vehicle which turned right and she then began to accelerate away again, at which time the accused collided with the rear of her vehicle."
He said the impact was a "large shunt", causing the woman to bang her head on the headrest a couple of times.
"The accused appeared at her window and began apologising and asking if she was okay," added Mr Kerr.
Conway's solicitor Jim Caird said: "He fully accepts his guilt – he took a chance on the insurance matter."
"He indicates there was a low sun which obscured his vision and in future he will slow down or stop in that situation.
"It was carelessness. Coincidentally he actually knew the driver of the other car and he certainly did everything he could to help her."
Sheriff Derek Reekie told Conway: "This appears to suggest you took a chance – well this is the fifth time you have taken a chance.
"It is a total disregard of the law regarding insurance. This is affecting every member of the public who pays their insurance and clearly you don't.
"You've already got fines you're not paying and I don't have a custodial option for driving without insurance despite this being your fifth time."
Sheriff Reekie imposed the maximum available order of 90 hours unpaid work and banned Conway from the road for a year.