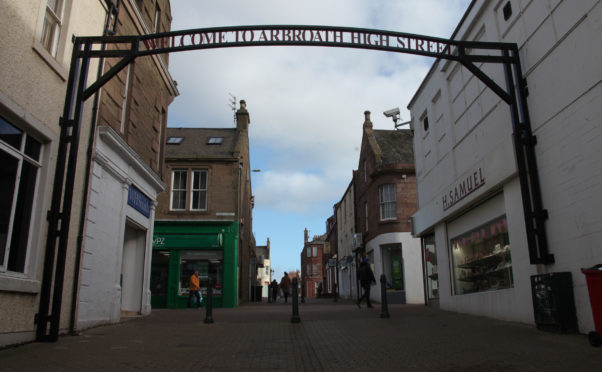 Arbroath Community Council has defended its £20,000-plus spend on a high street welcome sign in the wake of a storm over the outlay and design of the town centre structure.
The Applegate arch was paid for with cash from a £50,000 fund set up for locals to have their say on town projects, but critics have rounded on the community council for by-passing local firms in the project.
Amidst a growing barrage of social media criticism, local blacksmith George 'Shug' Ramsay said: "Being a true red lichtie I would have loved the chance for my company to create an entrance sign for the high street, or even the chance to tender for it .
"I, or any other local blacksmith, would have put heart and soul into the project.
"The job was commissioned by Arbroath Community Council, the very people who encourage us to shop local. The sign would be as well saying 'Shop in Forfar and Carnoustie'."
The community council has responded with details of the spend, choice of location and a rebuttal of the criticism, saying it hoped to provide work for local contractors in future.
In a statement, the group said the site was chosen since it is visible from the train and bus stations.
It confirmed the sign was paid for through a £50,000 participatory budgeting award to the community council in 2017, with a range of projects voted on at a public event in the town in early 2018.
The process has also paid for tourist booklets (£8,000), community noticeboards at Kirk Square, Keptie Pond and beside Jumping Joeys (£12,000), as well as litter bins that have been installed across the town centre.
The £22,000 Applegate sign was the final project to be funded by the grant.
"This is part of the bigger picture of continuing to make Arbroath accessible to all and encourage all residents and visitors to explore Arbroath," said the group.
"The £22,000 cost of the sign, was not just for the sign itself. This figure is inclusive of the design and fabrication of the sign, planning permission, legal documents with both business and property owners as well as legal fees."
The statement went on: "We were given professional advice for the chosen contractors and decided to go with them.
"The omission of any blacksmiths from Arbroath was not deliberate, nor a reflection on any individual or business. There are a number of projects the community council are looking to undertake with involvement from local blacksmiths and other professionals from the town in the near future."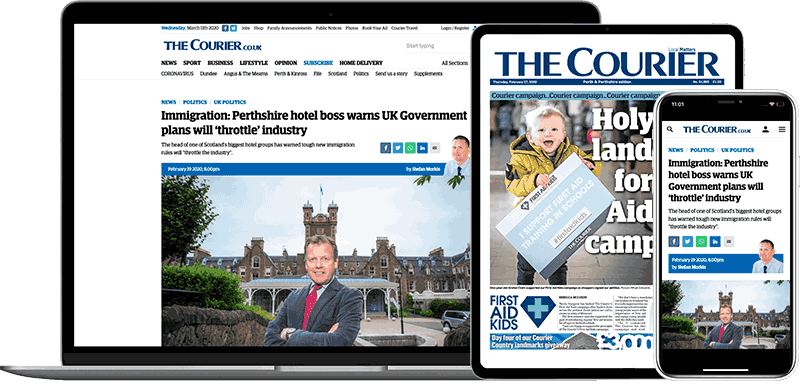 Help support quality local journalism … become a digital subscriber to The Courier
For as little as £5.99 a month you can access all of our content, including Premium articles.
Subscribe