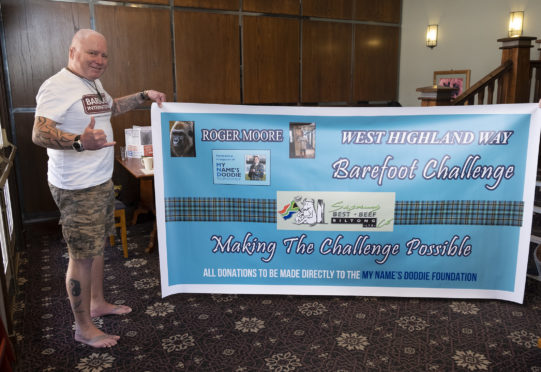 It is a feat befitting the skill and fortitude of a Secret Service agent such as James Bond.
But it is ex-international rugby player Moore – Roger Moore – who is preparing to leave Angus behind and take on the West Highland Way barefoot in an 007-esque challenge to raise money in support of one of the sport's best-loved characters in his fight with motor neurone disease.
Rhodesia-born Roger is in his country's record books as Zimbabwe's youngest-ever front row forward, and the six-footer, who is now a well-known figure in his adopted home town of Arbroath, has declared himself fit and raring to take on the 95 miles of scenic terrain from Milngavie to Fort William.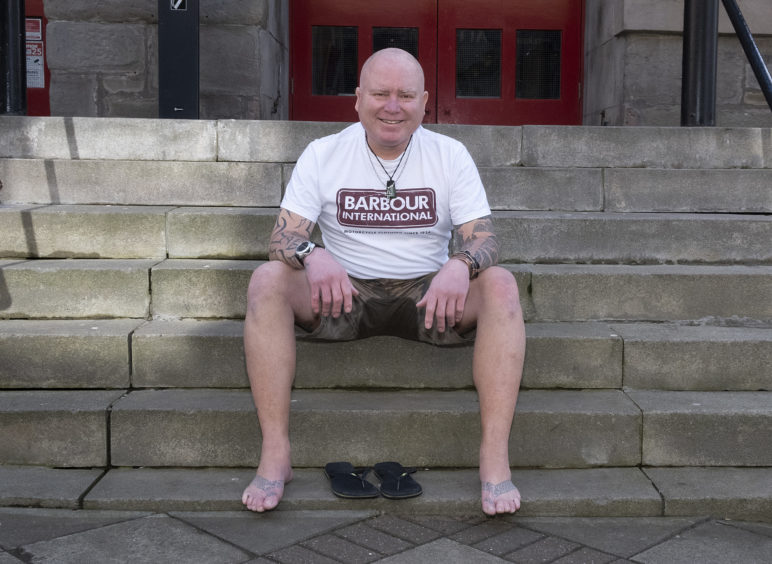 "I played against Scotland and many of the big names in international rugby, but never against Doddie," said Roger, who first came to Angus in the late 1980s.
"But I just look at him and think what an awesome guy he is, and what he is doing to fight the terrible disease and raise so much money for the foundation.
"I just thought I wanted to do something and I came up with this because I've got time on my hands at the moment. People who know me say if I had a brain I'd be dangerous," quipped the 53-year-old.
"I want people to know for sure that every single penny I get from this will go to the My Name'5 Doddie Foundation and I'm just hoping folk might get behind me a bit with it.
"I wear shorts all the time anyway and I'm tired of wearing boots all around the world so that's why I came up with the idea of doing it barefoot, and nothing will stop me from finishing this for such a great guy."
He will set off at 6am on Sunday April 5.
"100% I will make it – I'm hoping to do it within three-and-a-half days," said the larger than life character.
"I'm a big guy anyway and people remember me because of my name.
"The rugby family is a great one and hopefully some of my mates from different parts of the world are going to join up with me, it's all about doing what we can for the foundation.
"My walk is promoted on the My Name'5 Doddie Foundation so people should make donations direct to there and I just hope we can get some money for this cause."