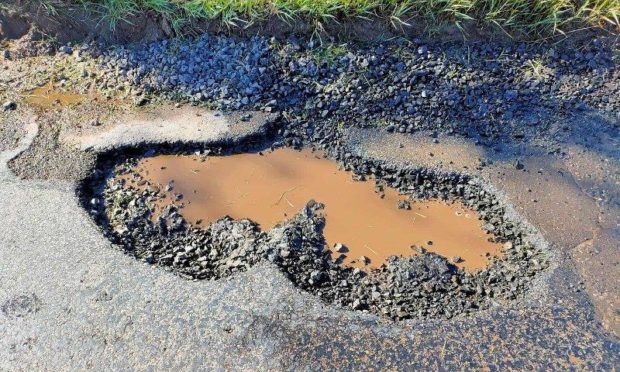 An older tourist couple may never return to Angus after a pothole strike "took the edge" off their short break in the county.
Jim Brown, 73, said he has been "put off" staying again after Angus Council's response to his ruined tyre left him "extremely angry."
The local authority's insurers turned down his bid for compensation after the council fixed the large pothole on the same day the accident took place.
Jim, from Houston in Renfrewshire, is £72 out of pocket for the replacement tyre, and was forced to cancel a booking at Stirling Castle after he "limped home" in his vehicle.
He said: "It's the experience that's annoyed me.
"It's a horrible thing to happen and you expect them to ask what they can do to recompense you for that.
"Luckily, I'm comfortably off, but many people are not. That is a lot of money for some people."
He said the insurers were "looking for loopholes to avoid paying anything."
"This happened to me once a while back in Glasgow and they sent me the money for a new tyre.
"I was expecting something like that, not a response from the lawyers saying they were not liable."
Jim, who has medical problems, and his wife Jane were left stranded on the B9127 after their vehicle struck the large hole in the road surface.
He was rescued by a local man, who had also just struck the pothole and been forced to replace his tyre, and a passing farmer who stopped his tractor and helped to patch up the Browns' vehicle.
"They were fantastic. I don't know what I would have done without them. It has put me off coming back, it certainly has, although the people were absolutely lovely.
"I am disappointed that the council treats visitors, and probably residents, in this way."
Jim said he hit the pothole on August 6, shortly after leaving  accommodation in the village of Kirkbuddo.
He received a response from the council's insurers this week after submitting his claim.
It said because the local authority had inspected the pothole on August 3 and repaired it three days later the company was "unable to consider a claim for compensation."
An Angus Council spokesman said: "We will not comment on individual matters but can confirm that any complaint or claim we receive is considered according to its particular circumstances.
"In addition to our scheduled programme of roadworks, which includes repairs, surface dressing and other essential roads maintenance, Angus Council actively encourages people to report any issues relating to our roads and streets, including pot holes, so we can respond accordingly."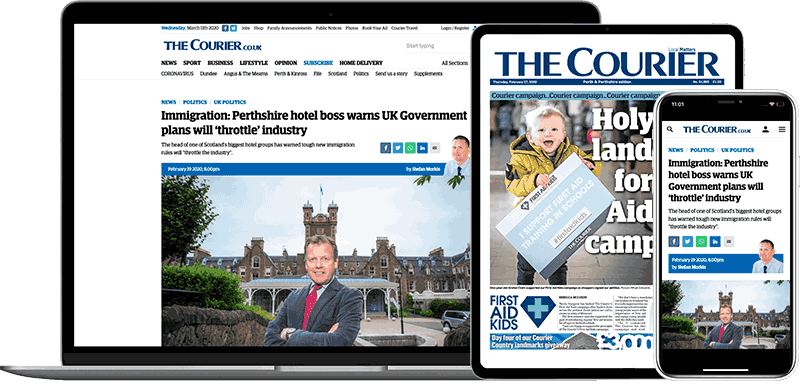 Help support quality local journalism … become a digital subscriber to The Courier
For as little as £5.99 a month you can access all of our content, including Premium articles.
Subscribe