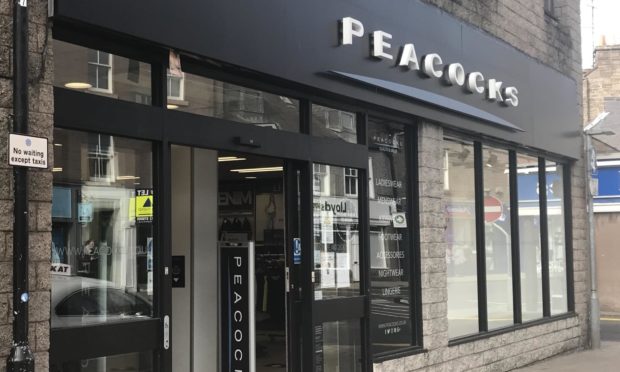 A UK fashion retailer has been accused of undermining regeneration efforts in Forfar after it closed its store in the town.
It is thought at least half a dozen jobs were lost when fashion retailer Peacocks shut its prominent Castle Street branch in the county town.
Forfar town centre business blow with closure of prominent store
Workers emptied out the Forfar shop earlier month. Its other Angus shops in Montrose and Arbroath are still open.
Councillor Lynne Devine, leader of the SNP group in Angus, has now written to the company asking for the thinking behind the closure.
She said: "I've written to Peacocks asking for their reasoning for closure of their Forfar store when they've decided to keep their Montrose and Arbroath stores open.
"In Forfar, the property they have vacated is in a very central position on Castle Street around the Cross and, along with other closed shops, it's not helping the regeneration we were hoping for. "
Ms Devine said she recognised the difficult economic situation the company was facing as retailers across the country struggle with the pandemic's effect on their businesses but she feared for the impact on communities.
"I would like to find out their rationale for this particular closure and the way in which it was done," she added.
"The shop opened up later than most, but then suddenly it was emptied and closed, although on their website it says that it's still open.  It is hardly fair to their staff or their customers."
She said she had not yet received a reply to the letter, which was posted last week.
Peacocks is a "fast-fashion" retail chain from the United Kingdom based in Cardiff with hundreds of stores across the UK.
The Forfar store was formerly an Iceland before the Welsh clothing firm moved in when the frozen food retailer shut up shop in 2016.
The closure came as Forfar traders are continuing their fightback from the coronavirus pandemic, having recently been given the boost of the suspension of off-street parking charges for another six months.
Peacocks did no respond to a request for comment.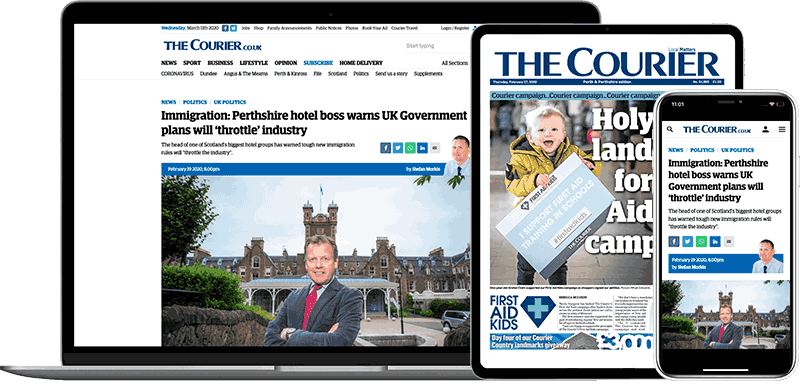 Help support quality local journalism … become a digital subscriber to The Courier
For as little as £5.99 a month you can access all of our content, including Premium articles.
Subscribe