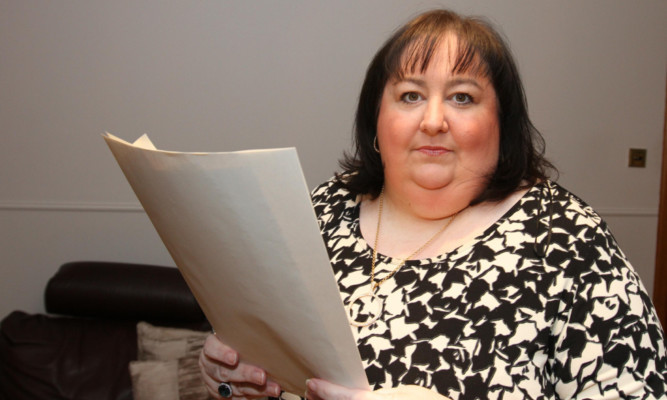 An Angus mum has been nominated for a national award after years of campaigning on behalf of disabled children.
Beth Morrison, of Monifieth, has succeeded in persuading the Holyrood petitions committee to write to the Scottish Government regarding the introduction of national guidelines on the restraint and seclusion of children in schools.
The 49-year-old explained that her work is far from finished and her next step is pushing for the guidelines to become law.
She has now been nominated for an award from the British Institute Of Learning Disabilities for their category Outstanding Achievement in Positive Behaviour Support Research and Practise because of the campaign.
Beth got involved in activism after her severely disabled son Calum came home from a Dundee school for disabled children with unexplained injuries.
Last month she made the decision to release a video of her son's bruises and cuts in order to raise awareness.
Beth said: "The BILD have asked me to open their International Positive Behaviour Support Conference in Liverpool next month and I'll be showing Calum's video.
"I'm so pleased to have the award nomination, and although I'm honoured to have been asked to do the opening speech, it's quite daunting that on looking at the other speakers, they all appear to be doctors, professors and high achieving academics.
"And here's me – just a mum, trying to have her voice heard.
"The campaign is backed by every children's and disability charity in the country.
"With all this backing, we know we have to keep going."
Beth started her petition in February 2015, calling for rules on restraint and seclusion, and for those measures to be used as a last resort and for the minimum amount of time.
Her campaign also calls for appropriate supervision of children at all times, including during 'time out', having a maximum time limit on seclusion, no use of restraints that are cruel, humiliating, painful and unnecessary or not in line with trained techniques and recording of every incident that leads to restraint or seclusion.
The awards ceremony takes place on May 6 during the BILD 2016 Positive Behaviour Support International Research and Practice Conference in Liverpool.
Beth was nominated by Dr Brodie Paterson, clinical director of Calm – a company providing training for managing complex behaviour needs.
Dr Paterson said: "Beth is a mum to a disabled child, which is in itself a full time job, yet she has managed to campaign, network and get the government to consider the introduction of these guidelines.
"In short, she is a star."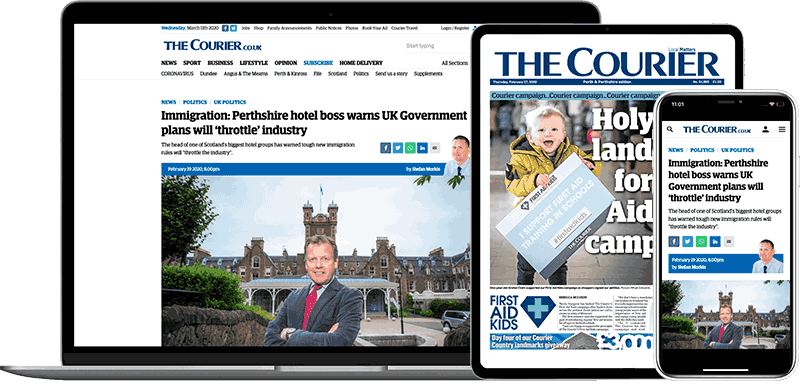 Help support quality local journalism … become a digital subscriber to The Courier
For as little as £5.99 a month you can access all of our content, including Premium articles.
Subscribe