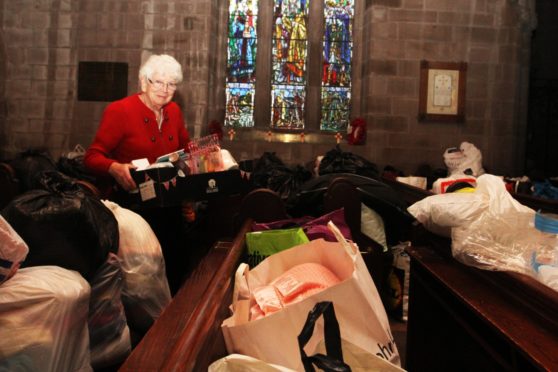 An Angus call for Syrian aid has been intensified after the dedicated local co-ordinator learned of the role refugees are playing in the rebuilding of shattered Beirut.
For the past several years, former nurse Irene Gillies has supported the work of Edinburgh Direct Aid with regular collections of clothing and other vital supplies which are sent to a refugee community in the small Lebanese town of Arsal.
The largest collection yet of Angus aid was sent off just before UK lockdown and Irene is now pinning her hopes on a similar response after learning of what has been branded the "evil conjunction" of hyper-inflation and Covid-19 alongside Lebanon's work to repair its capital following August's devastating harbour explosion.
The ammonium nitrate blast at the city's port killed more than 200 people and left an estimated 300,000 people homeless.
Irene said: "Edinburgh Direct Aid is working to try to help those in the city of Beirut and some of the refugees who were in the camp have been sent there to carry out work such as replacing hundreds of windows in buildings affected by the explosion.
"The charity provides them with accommodation and food down there and, despite their own situation, they are doing very good work to try and help rebuild Beirut."
With winter looming in the Arsal camp for those who fled the civil war in their neighbouring country, conditions in the barren mountain community which sits at an altitude higher than Ben Nevis are about to become extremely challenging.
Irene added: "There have also been some difficulties with actually getting the aid into Lebanon and to the refuges, but hopefully the work they are doing to help in Beirut might be considered by the authorities and make things a little easier.
"We will be running our collections on November 4 and 5 from 10am to 6pm and then November 6 from 10am to 1pm," said Irene.
"The coronavirus situation has changed things a little for us and we will be taking donations at the Mechanics Hall in Brechin and not the usual location of the Cathedral. Our intention is to have a gazebo outside so that people can drop off their donations.
"We would ask that they tie them up securely in black backs so there is the minimum of handling required, and we will then send them to Edinburgh where all the donations will be sorted out," added Irene.
"We are looking for the usual warm clothes for all ages, boots, shoes  and wellingtons, but no downies or blankets.
"Toiletries, including ladies sanitary items, incontinence pads, toilet rolls kitchen paper are also wanted, as well as writing paper, jotters, pencils, rubbers, rulers, sharpeners, geometry equipment children's books and soft toys," she said.
"We have sent over donations two or three times a year for the past six years or so and people are always very generous, but the situation now is just so desperate with all of these other things going on.
"Hopefully we can get this latest collection away as soon as possible and the authorities at that end will allow it into Lebanon to get to these people."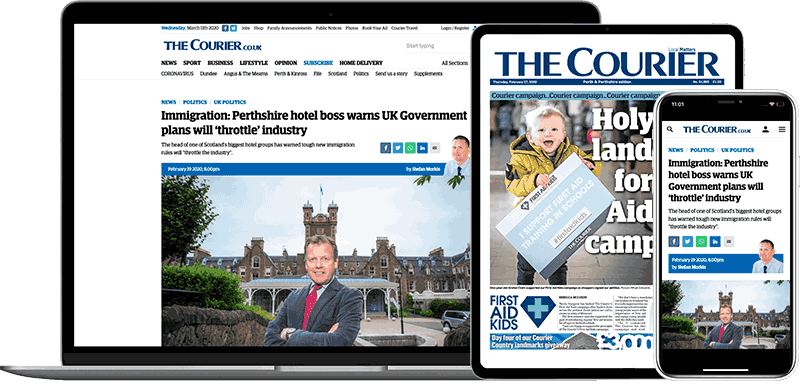 Help support quality local journalism … become a digital subscriber to The Courier
For as little as £5.99 a month you can access all of our content, including Premium articles.
Subscribe