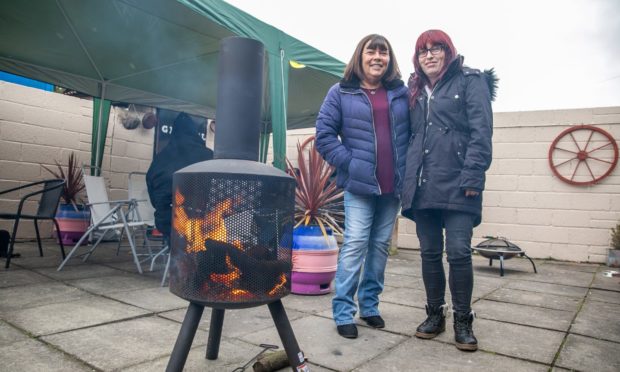 A Carnoustie publican has thanked her generous customers after they donated more than £1,400 in a weekend to replace gazebos destroyed in stormy weather.
Stag's Head Inn manager Jackie Liddell, 57, said she was ready to quit the trade forever when she discovered rain and wind had torn down the shelters outside her pub on Saturday morning.
But her anguish turned to joy when postman David Morris set up a crowdfunding page leading to hundreds of pounds of donations for a more permanent set up outside the Angus pub.
Jackie said she had been "crying all weekend" – first at the discovery of the damage and then "in joy" at the kindness of those who have supported her.
She said: "Yesterday morning when I came along to the pub I said to my husband, that's it, I've had enough, I can't do this anymore.
"I was going to throw in the towel and say 'that's it, I can't do it' but when everyone started helping, and sending the messages of support, I thought I can't give up.
"Those people are too nice to give up on."
"I am so thankful to everybody. If they didn't give me that support they did yesterday then I would have just given up."
She said volunteers had come into the pub on Sunday morning – where comedian and singer Billy Connolly performed early gigs – to help erect a temporary replacement while she looks at putting up more solid wooden structures outside her pub.
Others had handed donations over the bar after hearing about what had happened.
"I am so thankful to everybody. If they didn't give me that support they did yesterday then I would have just given up," she added.
"I have no words to describe the way I feel. I feel humbled by it all. The messages and the support and everything."
David Morris, who Jackie said only pops into the pub every now and again, created the gofundme page set up to help the pub.
He said: "As many of you know the pubs and entertainment venues have been going through a crisis, if not hell recently.
"Jackie and all the staff at the Stags Head have gone above and beyond to remain open throughout this pandemic adjusting to the ever changing rules and guidance.
"During last night's storm their beer garden was wrecked and with pubs hanging on by a thread I thought the good patrons and friends of the Stags Head could all whip together and get the garden back to functioning."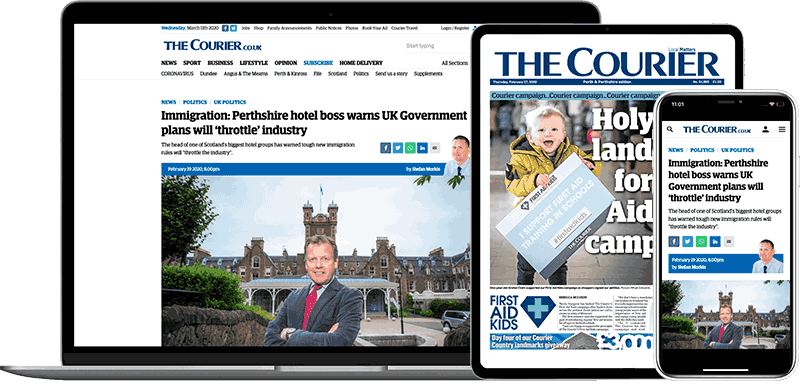 Help support quality local journalism … become a digital subscriber to The Courier
For as little as £5.99 a month you can access all of our content, including Premium articles.
Subscribe