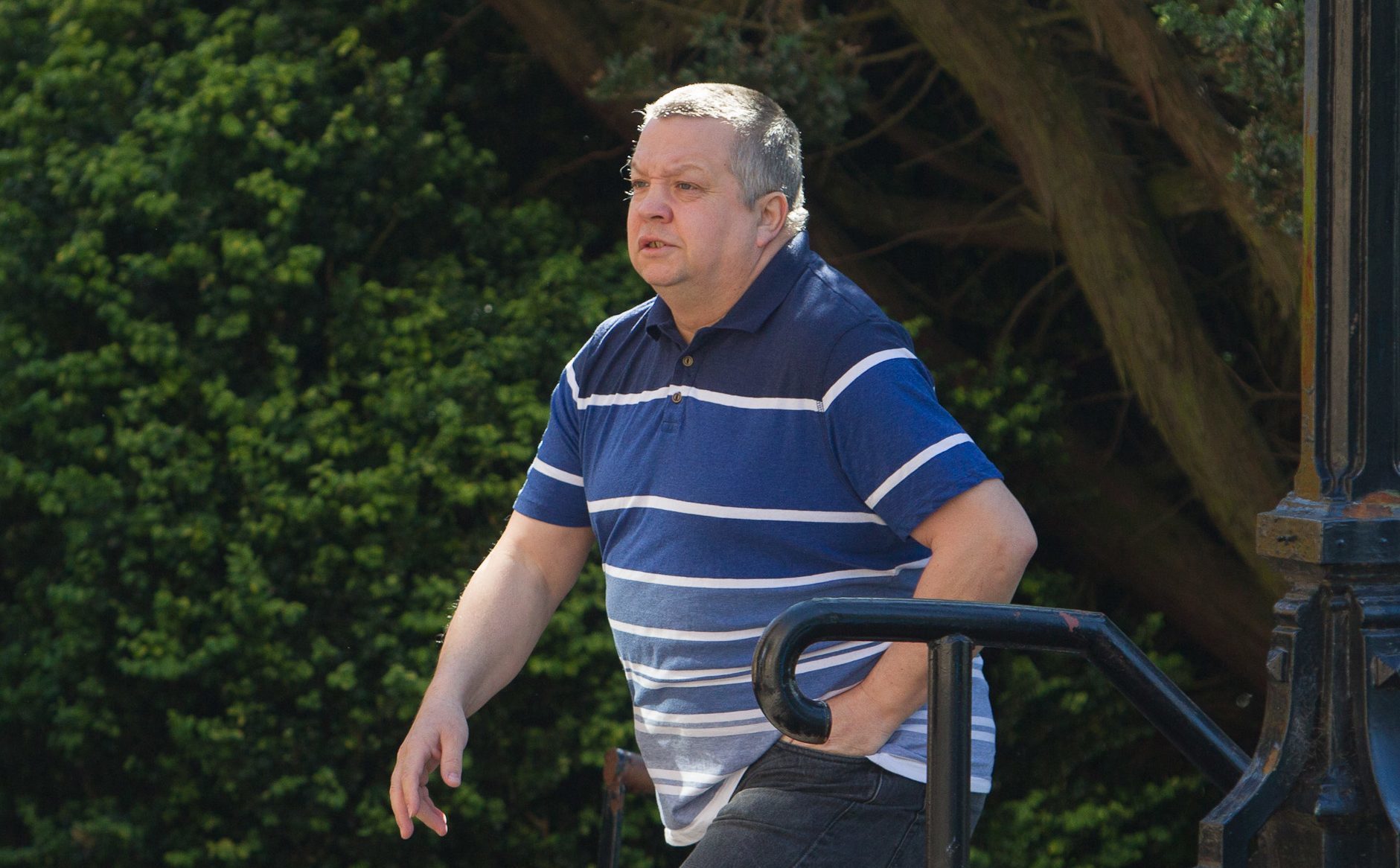 A Dundee trucker has been jailed after ignoring warning signs to cause a crash that led to another driver's arm being amputated.
William Brierley – a convicted repeat sex offender – was behind the wheel of an articulated lorry that smashed into a bridge near Inverkeillor, Angus,
Neil Black, 31, was driving the opposite direction and was thrown from his chair when his seatbelt ripped in two due to the force of the collision.
He suffered a horrendous "degloving" injury as the skin was ripped from his arm – as well as multiple fractures to his ribs, legs and arms and lacerations to his liver.
Mr Black was placed in intensive care and eventually had to have his right arm amputated.
Medics described him as a "truly remarkable man" for his recovery, while Mr Black said he had been "affected in every way".
A sheriff said Brierley's record of sex offences shows he is an "opportunist who ignores the rules" and jailed him from 22 months.
Depute fiscal Eilidh Robertson told Forfar Sheriff Court that when he stepped from the truck witnesses heard Brierly saying: "I'm going to get my P45."
She added: "When he was handed the truck by a colleague that day the other man specifically said the trailer was taller than usual.
"Inside the height sign read 4.4m.
"The height of the bridge was displayed on several signs as 4.2m.
"Despite that, the accused continued to drive towards the bridge.
"The lorry hit the bridge then struck the front of the car, causing it to collide with the side of the bridge.
"An investigation found the case of the collision was the accused ignoring warning signs and colliding with the bridge so quickly that Mr Black had no chance to avoid the collision."
Brierley, 54, of Pitalpin Court, Dundee, pleaded guilty on indictment to a charge of dangeorus driving committed on March 30 last year on the A92 at Inverkeillor.
Defence solicitor Gary McIlravey said Brierley had driven the road dozens of times and that the warning lights had flashed at him repeatedly even when he was driving trucks within the height restriction.
He said: "Familiarity truly bred contempt of the signs."
Sheriff Gregor Murray jailed Brierley for 22 months and banned him from the road for seven years.
He said: "Yours was a catastrophic decision with equally catastrophic consequences.
"You full well knew the height but chose to ignore the height restriction and assumed it was incorrectly stated.
"Because of the impact on Mr Black and the disabilities he now suffers there is no other option than a custodial sentence.
"Your criminal record shows you tend to be an opportunist who ignores the rules."
Mr Black, 31, of Arbroath – who has received a "significant" payout from insurers for the truck company Brierley was working for – said the crash was down to the trucker's "negligence and stupidity".
He said: "My left foot was hanging on by the skin. I needed a fixator fitted for six weeks.
"I had 10 broken ribs on my right side, a punctured lung, my right shoulder was smashed, I had a fractured skull and bleeding on the brain.
"I also had a broken nose and cuts to my face and left hand.
"My right arm was wrapped around the passenger seat and my back was against the passenger door.
"I was awake at the scene and all the way to hospital, and I lost six pints of blood.
"I needed to have three blood transfusions before I was operated on, and my scalp was deroofed.
"It has affected me in every way but I have learned to train my brain again.
"I had never realised about phantom limb pain before it happened but when I woke up from my coma I could feel every injury I had on my arm that wasn't there.
"I want the book thrown at him. If it was me who had been driving the lorry, his family would want it thrown in my face."
Brierley's previous convictions revealed he has been convicted of sexual offences on three occasions.
In 2001 he was given probation at Cupar Sheriff Court over charges of shameless indecency and sexual assault committed on women while he was working as a taxi driver.
Then, in 2002, he again dodged jail over horror sexual attacks on a 15-year-old epileptic girl while she was having a fit.
Brierley found her lying on the floor of her house in Tayport, Fife, with her eyes closed.
The girl came round to find Brierley standing over her and fondling her upper body.
Then in 2008 Brierley was jailed for 32 months at Dundee Sheriff Court after he was convicted of three sexually aggravated assaults.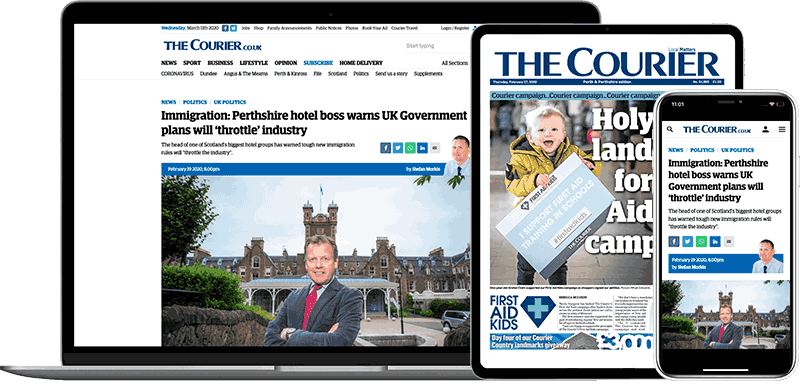 Help support quality local journalism … become a digital subscriber to The Courier
For as little as £5.99 a month you can access all of our content, including Premium articles.
Subscribe