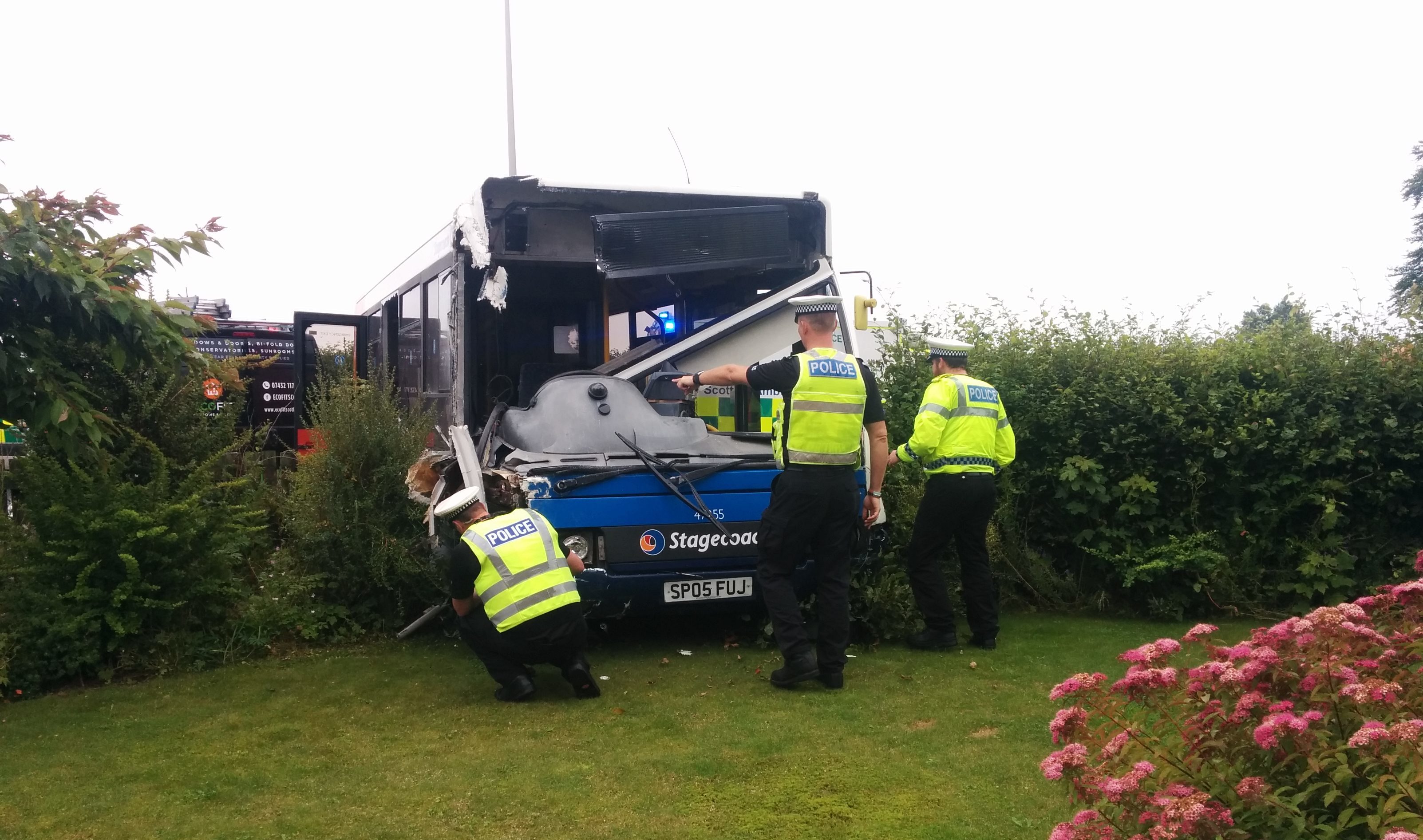 Stagecoach have finally apologised to an Angus woman after a bus ended up in her front lawn.
Alison McLeod, 65, of Scott Gardens, Arbroath has also been told she won't be left out of pocket following Monday's accident.
The apology came just hours after Stagecoach were contacted by The Courier following concerns raised by Mrs McLeod.
Mrs McLeod – who still has debris from the bus in her garden – said she was pleased to have finally received an apology but was disappointed that it had taken five days.
"I've just had an apology from Stagecoach and I can't thank the Courier enough," she said.
"Their insurance assessor will now come out and assess the damage but they've said I won't be out of pocket."
She initially expected the bus firm to make good the damage after the vehicle collided with a van and ripped through her fence and shrubbery.
But she said she was told to make a claim through her own insurance company – which wasn't prepared to pay out for the shrubbery damage; just the broken fence.
She said she had been "quite down" since the accident and the thought of being left out of pocket had "pushed me to the edge".
"My garden has been left a mess and there are still parts of the bus on my lawn which they haven't cleaned up," she said.
"All I wanted was an apology and everything put right."
The bus driver had to be cut free by firefighters but remarkably suffered only minor injuries following the accident.
"It won't cost them a lot of money to repair this," said Mrs McLeod, who said she was unhappy that it appeared she was being left to clear up the debris.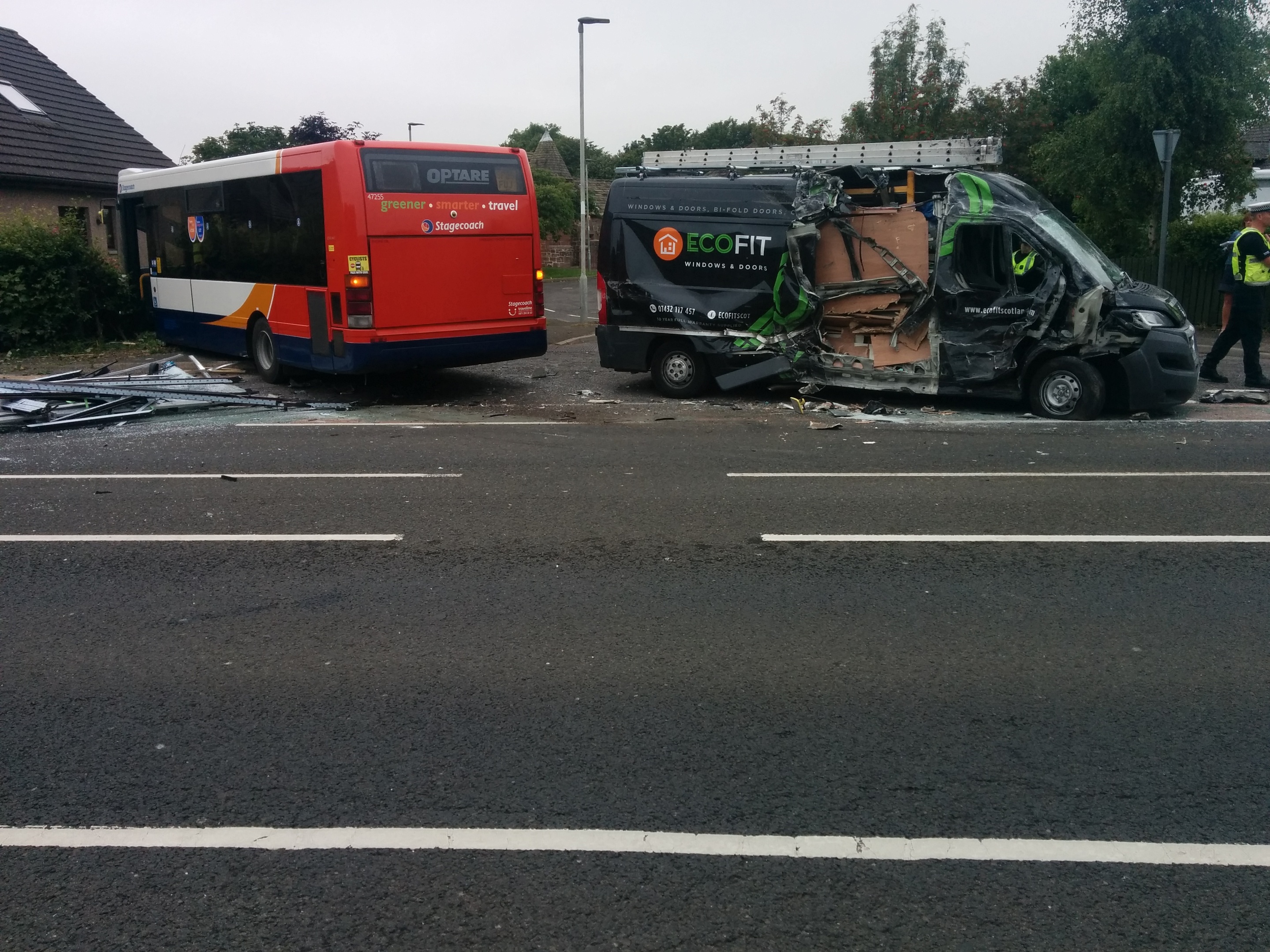 A spokesperson for Stagecoach East Scotland said: "We are sorry to hear of the impact the incident on Monday had on Mrs McLeod and we have been in contact with her directly to discuss.
"We have outlined our claims procedure and the current status of our investigation, which is still ongoing, to determine the cause."
The single-decker staff shuttle bus collided with a double glazing van before ripping through the fence and shrubbery of the house in Scott Gardens.
Mrs McLeod returned from walking her three dogs to find the bus in her garden and a rescue operation under way to free the driver.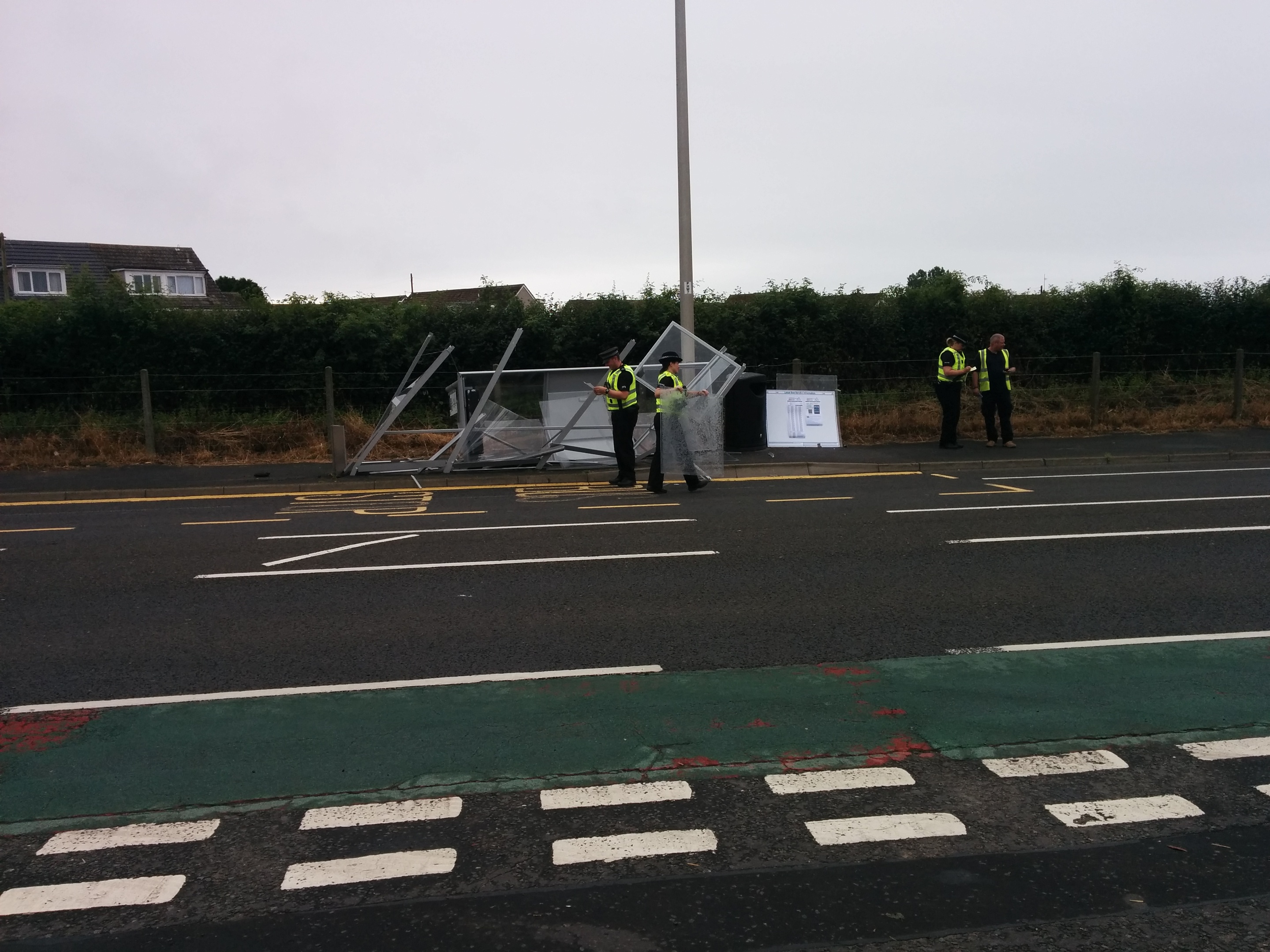 There was also drama further up the Westway after the accident happened.
A lorry driver performed a three-point turn after police closed the road and completely destroyed a bus shelter.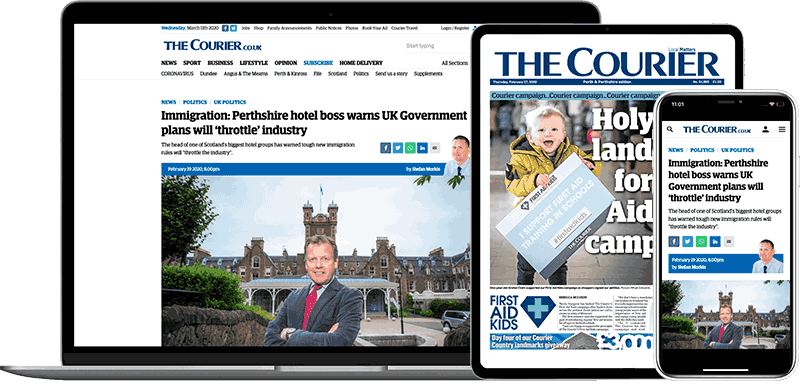 Help support quality local journalism … become a digital subscriber to The Courier
For as little as £5.99 a month you can access all of our content, including Premium articles.
Subscribe